Curatti Best Articles of 2022 (And Happy New Year 2023!)
2022 is finally over! While the last two years have each been better than their predecessors, as with last year, I don't suppose it met too many people's hopes or expectations. I hope that some who read this were amongst the success stories. Please leave a comment if that describes you. We all love to hear good news! Once again, for what it's worth, my prediction is that 2023 will be better than last year. Let's face it, there remains much room for improvement!
Every year, we thank our authors, who we deeply appreciate. Curatti is a conduit. We couldn't exist without our writers or readers. So thank you, dear readers!
This year, we also want to add a very special extra note. Michele Smorgon never wrote an article for us. But as with Sharlene Soanes, who we thanked last year,  she was with us every step of the way in our early days. Thank you, Michele, now and always!
Our 2022 Authors
This year, we cut back our schedule, publishing fewer than 100 articles. As always, some written by old friends, and others by new friends. Plus, there were a lot of guest authors!
As always,  we are publishing a snippet of one article by every author who contributed 2 or more original articles. We'll top it off with a thank you mention for every one of our one-time and guest authors.
Here they are, in alphabetical order. Each is hyperlinked to take you to the article we've selected for them:
(Editor's license. Alice is a long-time friend and past regular contributor to Curatti and we were happy to welcome her back with a single, but very important article.)
Jake Rheude    So, You Want to Add eCommerce? A Guide
Jordan Bishop
Brands are always looking for new and innovative ways to connect with their consumers and improve their current marketing tactics. These tactics often pursue different goals, one of which is raising brand awareness among the public. While there are several tried and true ways to get the word out about your brand, some companies are starting to do this by using NFTs.
Since keeping ahead of the game is essential to beating the competition, this post will discuss how you can use NFTs for brand awareness, some of the benefits NFTs offer, and the future of NFTs in marketing.
What Exactly Are NFTs?
NFTs are Non-Fungible Tokens. They are a special kind of crypto asset similar in some ways to cryptocurrencies in the sense that they both run on a blockchain but different from them in other very important ways. The non-fungible in NFT is an economic term that means each token is unique and cannot be replaced with another token, much in the same way a work of art or an autographed baseball card is unique.
This quality makes NFTs ideal for representing digital assets, but it also makes them perfect for representing the ownership of any kind of asset, digital or not. This allows us to use NFTs to turn a simple gif image of a cat into a collector's item that can sell for millions of dollars.
How Do They Work?
(To see that and more, click here)
Andy Capaloff
Or… How To Piss Off Blog Editors… And How To Make Them Happy
Maybe nobody should edit a blog for going on 8 years. The longer a blog is around, the larger the volume of contributor outreach emails they receive. Unfortunately, most of these are clueless efforts. And trust me on this, that wears on a person after time.
Confession Time
The more outreach emails that I see, the greater the number of them that appear like wallpaper. I stop seeing them!
There are also more and more emails that I choose to ignore, either because the heading screams "I, the writer, don't know what I'm doing", or because of the jaw-dropping presumptuousness or scream-out-loud-worthy inanity!
Writing An Outreach Email? Remember That I Don't Know You
FIRST IMPRESSIONS REALLY ARE IMPORTANT!
As I just said, I don't know you. To put it more strongly, if you hadn't just emailed, I wouldn't have known of your existence. So why might anyone tell me in their heading that they can make Curatti better? Call me sensitive, but I read that as someone who I've never heard of telling me that Curatti isn't good enough and they know the secret to get it up to scratch.
I know it's not perfect. I'm happy for it to be imperfect. Kind of like I'm happy to be imperfect myself! But then again, I wouldn't like it if a stranger came up to me in the street and told me that s/he knew how I could make myself a better person. Let's say, it wouldn't come across as being as impressive as the person had intended. Exactly the same as that, shall we say, insensitive email!
To read more helpful tips, click here
Alice Elliott
I'm sure you're aware that #RIPTwitter has been trending for some days now.
We have all been astounded, perhaps spellbound, watching the constantly changing news about Twitter. It's like a soap opera: entertaining, unbelievable, outrageous, and with so many different views abounding about by experts, so-called experts, and anyone else who wants to have their say.
That is the nature of social networking. It is a free house for opinions, stories, observations, announcements – and all of it immediate! People expect instant gratification, whether it is producing, publishing, reading, answering, acknowledging, or sharing it; it all has to happen NOW!
I suspect there have been trillions of opinion pieces written about social media over the years since its existence. It has provided a non-stop flow of content about its increase, effects, opportunities, afflictions, tragedies, and social and mental destruction. But how many have touched on its demise?
Breaking It Into Bite-Sized Pieces
A dangerous exercise. Doing this may arouse many reactions around the blogosphere. But I am focusing on three elements this recent furore has brought to my attention:
This is important because we have grown accustomed to the monopoly some social networks have created for themselves. Ask a blogger where they would like to promote their newly written blog post, and the answer would invariably be Twitter and Facebook.
But I've noticed disgruntled mutterings from people who have noticed how the algorithms, those pesky mathematical bots, have been ruining their experience over the years. It seems to be a constant battle to understand and cooperate with them, only to lose out once everything changes again.
And yet we are chained to our allegiance to the 'big boys' (which is exactly what they want). It is too scary, too much of a risk, to move elsewhere to try our luck. Perhaps we need this kick up our backsides to venture further afield…
To read more on this subject from the commenting queen, click here
Paolo Fabrizio
Even though today we're equipped with incredible technology, our lives are not easier. In fact, on one hand, we can instantly get in touch with anybody, but at the same time getting solutions is not faster than it used to be! As customers, we all know it very well when we ask for support but we still remain stuck in a rut! So why does it happen? What do organizations need to do to make customers' lives easier, preventing churn?
Start Trek Technology Is Not Enough
One of the most common pitfalls is focusing too much on technology. Whereas it's important to invest in digital platforms to reduce customer support team efforts and improve their productivity, that's not enough to deliver great experiences. In fact, you also need to take care of the customer, considering their ever-changing behavior and expectations. That means reviewing and modernizing all processes and aligning them with each customer support channel to make them smooth and effective.
So you may be wondering, what's the key to delivering superior customer experiences? The answer is CULTURE. If the organization you're in does not evolve its customer culture, it will struggle to retain customers. And they will miss other important business goals, such as improving customer's lifetime value as well as up & cross-selling.
To read more, click here
Anna Fox
Creativity and productivity are two concepts that are not easy to combine.
After all, we think of productivity as something dull, consistent, and stodgy, while creative people are thought to be free-spirited and hard to control.
However, by applying principles that allow you to explore your team's creative talents while focusing on getting things done, you can enjoy a high rate of productivity with creative end results that work.
The strategies that we swear by:
1. Get Organized
It may feel counterintuitive to carefully plan your creative output. However, strong organization early on makes for better developed ideas.
Before you begin designing, create a plan. Establish the purpose of what you are creating. Identify your audience. Create a task list so that you know what needs to happen, and when. I use printable planners for that because it somehow gives me more satisfaction to write my tasks down on a piece of real paper.
Refer to your task list regularly as a guide so that you can create your schedule around it. By giving yourself a series of mini-deadlines, you can move forward consistently toward your goal.
2. Cultivate Obsession
The best creative and organizational minds are obsessed with what they do. They are deeply committed to quality and passionate about making things that convey their ideas. Subscribe to design emails to learn from others.
Watch tutorials, go to talks, and read about your craft. The more you learn about the principles of good design, the more you are able to bring to the table as a designer.
To read the other 9 ways, click here
Kevin George
Remember the "Spotify Wrapped" campaign for 2021?
That's a classic example of a hyper-personalised marketing campaign. It considers the user's year-round activity and then targets them with content curated exclusively for them.
You can apply the same tactics to email marketing too. Often, marketers feel that this is a heavy investment and shy away from it. However, that's not true.
With this article, we will attempt to bust this myth and discuss how easily you can implement hyper-personalised email marketing.
So, let's get started.
First of all, we shall focus on data collection techniques and then move on to how to use them in your email strategy.
Collection of Data
Your ESP is already equipped with basic personalization features. If you want to go beyond those parameters, you must use third-party tools for elaborate data collection.
To start with, figure out the additional relevant data for your business and what you will need from the third-party software. Also, define the challenges of your existing tools and the end goal that you wish to achieve. Research well, and then choose the tools that go well with your existing software. It is advisable to pick a tool with pre-built integrations to employ your hyper-personalisation strategy without investing much time and resources.
Reach out to your ESP's account managers, web hosting providers, and team members to help you with the data collection and third-party integrations.
Here are some data collection ideas to get you started:
To see these ideas and more important tips, click here
Susan Gilbert

Get Your Content Seen in Search with These 4 Tools
1) The right topics for your audience – The Hoth Google Keyword Planner Tool
Research high-volume terms and phrases as they relate to your main keywords. The Hoth Google Keyword Planner Tool is quick and easy to use online and provides results for Google, YouTube, Amazon, and Bing. This is especially helpful when creating ads in order to focus on the right group of people interested in your products or services.

2) In-depth keyword analysis – SerpStat
Learn what people most search for in your marketing and ad content. SerpStat provides keywords for products, services, and information that are most popular, and allows for exporting of your results to your computer. Their powerful analytics will provide backlink data as well as tracking of the competition.

3) Real-time data from social media and more – Cyfe
Place all of your keywords into one dashboard for easy reference, especially on the latest hashtags for your niche. Cyfe allows for the adding of tracking hashtags with the use of widgets for reference and management. Monitor everything from social media to website performance and more.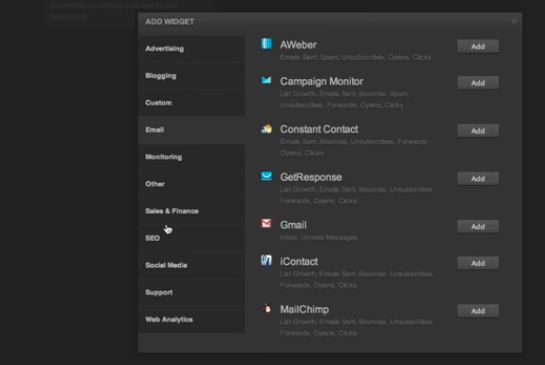 4) Keyword research through Google Autocomplete – Keyword Tool
Get over 750 keyword results directly from Google.  KeywordTool.io is free to use and helps you pinpoint what your audience is looking for in search. This is a great way to discover the latest trends in your niche and use the best long-tail keyword phrases for blog content, videos, and social media content.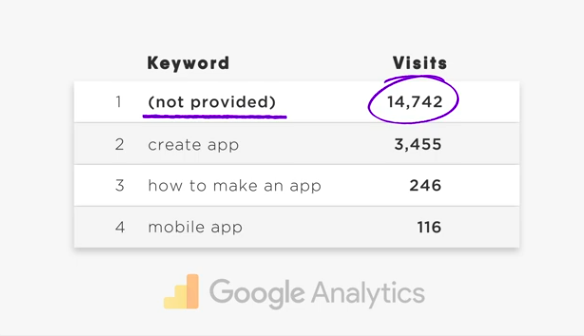 To read about the other 8 tips, click here
Travis Jamison
If you own a small business, you're probably considering ways to expand. Finding new customers is undoubtedly one way to accomplish this, and it is something you should do. Is that, however, the only way? Or is there an effective strategy to deal with existing customers?
According to studies, you have a 5-20% chance of selling your product to a new customer, versus a 60-70% chance of selling to an existing customer. If that's the case, why is everyone so focused on acquiring new customers? Well, mostly because they don't monitor basic metrics and conversion data.
Customer Lifetime Value, or CLV, is one of the vital metrics in this case. Major corporations like Netflix and Amazon are keeping a close eye on this metric because it serves as an indicator of success. If your CLV increases, your business is doing well. If it's declining, you're losing customers and there's a problem somewhere. It's just simple math. So, let's take a look at what CLV is and how you can use it to your advantage.
Why Customer Lifetime Value Is a Vital Metric for Your Business
Customer Lifetime Value is the total value that a customer brings to your business over the course of their relationship with you (lifetime). Or, to put it another way, how much is your customer worth? This should be a key metric for measuring your success.
Calculating CLV is relatively difficult, but there are formulas to follow. Let's take a look at a simple example.
To see the example and read the rest of the article, click here
Jake Rheude
Many businesses rely on a sales team or even lead-nurturing social campaigns to gain prospective clients or buyers. However, social media can be often overlooked as a tactic for a sales team. With a projected 3.96 billion users on social media for 2022, social selling can be an innovative technique to find and expand upon your target audience. Mastering social selling for your business can unlock a new avenue of sales and leads for your business. Many businesses that stumble upon this article probably already have knowledge in social selling, but the hope is that this article will help give you additional tips to pull your social selling strategy together. For others, this article might be your sign to finally start social selling for your business.
Source
What is Social Selling?
Social selling might sound like social media marketing. And in truth, they do go together when creating campaigns. However, they are different. Social selling allows businesses to focus on their prospective customers even more than before. This technique enables better sales lead generation and sales prospecting process. You can look at this as a relationship-building outreach campaign, unlike the outdated cold calls.
However, done incorrectly, it can turn into a virtual cold call. The trick with social selling is not to be an overly aggressive salesperson. And your tactics should not revolve around the generic sales pitch message that randomly graces a prospect's inbox. It is about building connections and trust with your target.
Why Should You Care About Social Selling?
To read the rest of this article, click here
Our One-Time Authors
Here's the shorter-than-usual list of one-time contributors for the year. It includes returning friends, who I've marked with an asterisk:
And Ann Smarty updated at least one of her old articles.
Thank You!
We truly appreciate all of our writers, and all of you, plus those who didn't write this year, are welcome to write again.
To anybody contacting us to contribute for the first time, please accept this advance apology. We have little time and simply don't get to all of the emails. And then, with so few discretionary articles left in any given month, we must apply really high standards for the few we are able to publish.
Before you email us though, please read these guidelines, which can also be found in the top menu.
Last, but never least, if not for our readers, nobody would want to write for us! So the biggest thank you goes to you.
Happy New Year! Roll on 2023! Let's hope the world is a safer and friendlier place, with less of the excitement that we could all do without!
Sign Up For Our Mailing List And Our LinkedIn Group
If you want to join our Business After Twitter LinkedIn group, click here.
If you'd like to receive more in-depth articles, videos, and Infographics in your inbox, please sign up below
Sign up for the newest articles from Curatti, delivered straight to your inbox
Featured image: Copyright: 'https://www.123rf.com/profile_solerf' / 123RF Stock Photo
The following two tabs change content below.
Top 100 #Socialmedia Global Influencer | CEO of Curatti, Publisher of #B2B #Content | Author/ Digital Marketing Strategist |
http://appearoo.com/JanGordon
Latest posts by Jan Gordon (see all)