12 Keyword Research, Personal Branding, and Video Marketing Strategy Tools
The following comprises 3 "Business Tips" articles, each of which talks about 4 helpful tools and resources around a specific area of your business. Today, the subjects are:
Keyword Research
Personal Branding
Video Marketing strategy
Get Your Content Seen in Search with These 4 Tools
1) The right topics for your audience – The Hoth Google Keyword Planner Tool
Research high-volume terms and phrases as they relate to your main keywords. The Hoth Google Keyword Planner Tool is quick and easy to use online and provides results for Google, YouTube, Amazon, and Bing. This is especially helpful when creating ads in order to focus on the right group of people interested in your products or services.

2) In-depth keyword analysis – SerpStat
Learn what people most search for in your marketing and ad content. SerpStat provides keywords for products, services, and information that are most popular, and allows for exporting of your results to your computer. Their powerful analytics will provide backlink data as well as tracking of the competition.

3) Real-time data from social media and more – Cyfe
Place all of your keywords into one dashboard for easy reference, especially on the latest hashtags for your niche. Cyfe allows for the adding of tracking hashtags with the use of widgets for reference and management. Monitor everything from social media to website performance and more.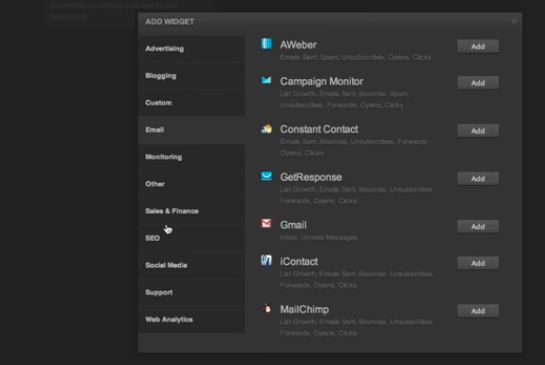 4) Keyword research through Google Autocomplete – Keyword Tool
Get over 750 keyword results directly from Google.  KeywordTool.io is free to use and helps you pinpoint what your audience is looking for in search. This is a great way to discover the latest trends in your niche and use the best long-tail keyword phrases for blog content, videos, and social media content.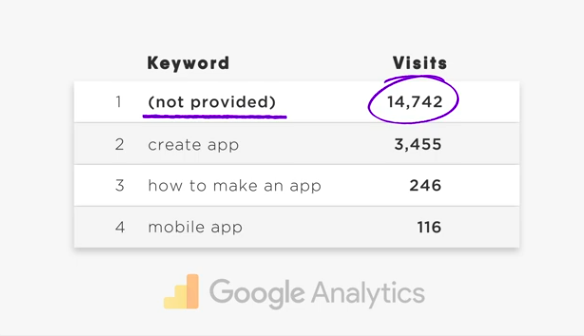 You may also want to read: Why SERP Volatility Is So Important For Keyword Research
4 of the Best Personal Branding Tools for Visibility
1) Become the go-to choice – Passle
Demonstrate your brand's knowledge and establish your company as a leading expert in your industry. Passle helps by focusing and engaging with your community who can then recommend your business to others. Find targeted articles to re-purpose on your blog, announce the latest events and news for your brand, find relevant content for your audience, and more.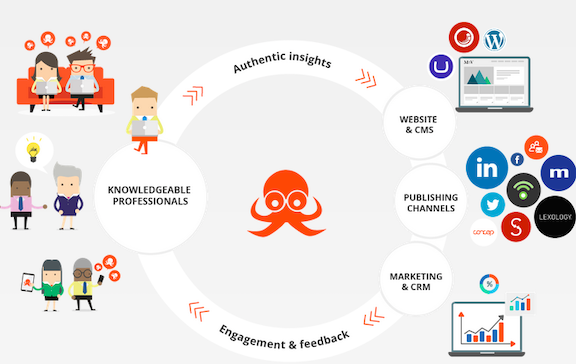 2) International business networking – Xing
Would you like to engage in a smaller social network for more targeted connections globally? Xing offers a simple format that enables your business to discover jobs, events, news, and groups. This is a good resource for both employers and job seekers alike with access to high-level professionals in business and the media.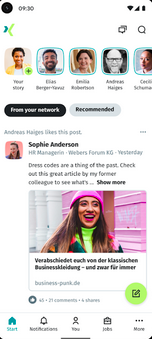 3) Protect your privacy and reputation – Brand Yourself
Find out whether your brand's personal data has been compromised. Brand Yourself gives you an opportunity to submit profiles such as a website or a social media account. Protect your identity while improving search results and providing a reliable reputation to your leads and customers.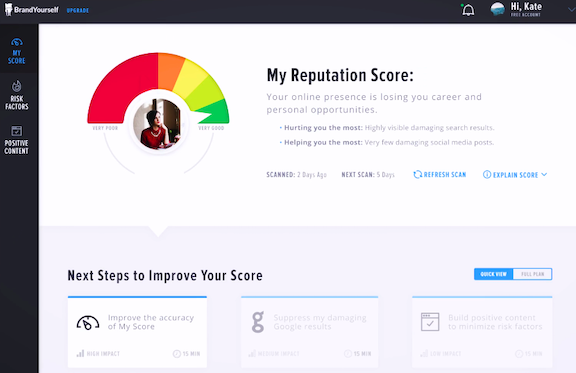 4) Quickly create a professional website – Strikingly
Would you like to showcase your brand, but don't have a website up yet? A good tool to use in place of a blog is Strikingly. Brands and businesses can set up a page showcasing a biography, expertise, and connected networks. Use the free version or purchase a domain name that can be moved later to a WordPress installation. Features include built-in eCommerce functionality, custom forms, security, and more.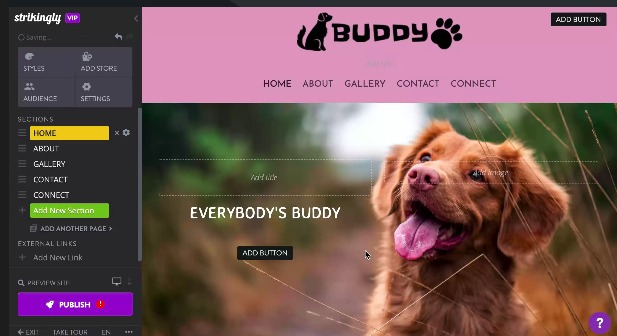 You may also want to read: Be Remarkable With These Surefire Tips For Personal Branding
Create a Winning Video Marketing Strategy with These 4 Tools
1) Text videos that stand out – Typito
Use catchy text overlays to spark a conversation on social media and in other online content. Typito includes over 200 templates to choose from that your business can customize for your next event announcement, vlog post, news updates, and more. Tailor your videos for each platform that you would like to share with their simple drag-and-drop features.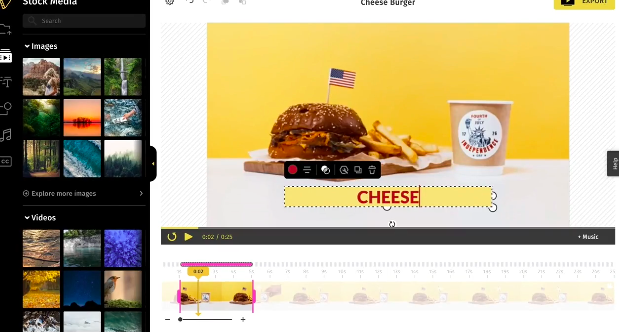 2) Precise screen capture – ScreenR
Never miss an important moment to share with your audience. ScreenR for Google Chrome records directly from your computer screen and allows you to include links that can be shared on social media or your website. Preserve past moments without the need to screen record in advance.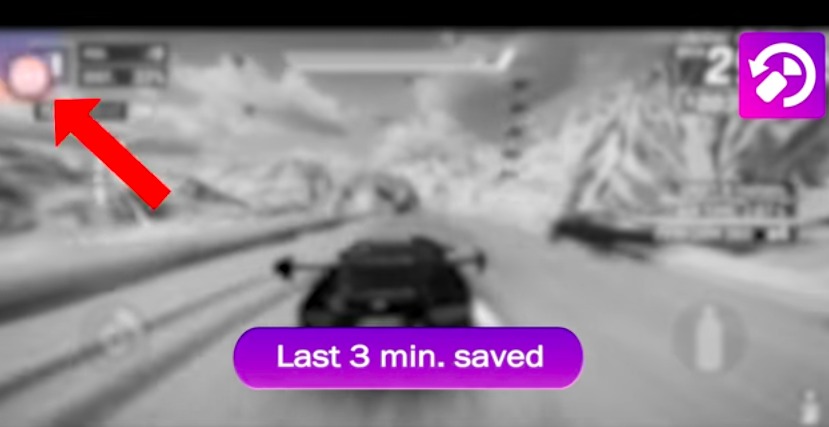 3) All-in-one video marketing – Wistia
Create, host, and market your brand's videos all from one place. Wistia turns your viewers into brand advocates. Customize the player to encourage engagement, remove distracting ads, and help make your website the go-to place for all of your videos.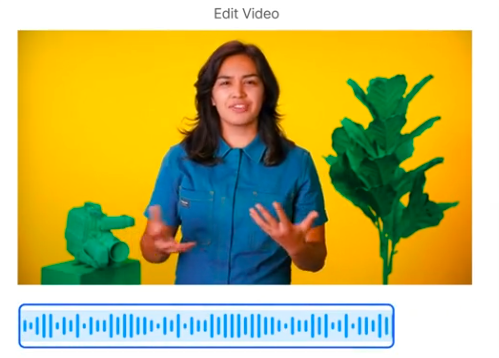 4) Stunning videos and presentations – Powtoon
Create fun animated videos that bring your brand's message to life with PowToon. This great tool allows for more creativity in product presentations, and videos. Put together simple animations, demonstrations, and visual graphics in just 20 minutes.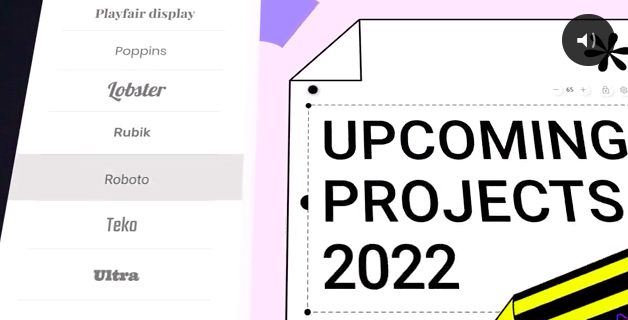 You may also want to read: 5 Types of Videos That Will Boost Your Content Marketing Strategy
This is a curation of 3 Business Tips posts that originally appeared on susangilbert.com. They are republished here with permission:
https://susangilbert.com/get-your-content-seen-in-search-with-these-4-tools/
https://susangilbert.com/4-of-the-best-personal-branding-tools-for-visibility/
https://susangilbert.com/create-a-winning-video-marketing-strategy-with-these-4-tools/
Sign Up For Our Mailing List
If you'd like to receive more in-depth articles, videos, and Infographics in your inbox, please sign up below.
Sign up for the newest articles from Curatti, delivered straight to your inbox
Featured image: Copyright: 'https://www.123rf.com/profile_jirsak' 123RF Stock Photo
The following two tabs change content below.
Online Marketing with Focus - Let Susan Guide you to Online Success. Especially loves to help Authors, Speakers, Coaches & Entrepreneurs.
Susan Gilbert
uses her laser focus knowledge to coach and provide online marketing and social sharing programs. Author and publisher of several books including "The Land of I Can," and "KLOUT SCORE: Social Media Influence," Susan combines online marketing with strategic thinking. Follow her Digital Marketing Tips at her blog:
www.SusanGilbert.com
Latest posts by Susan Gilbert (see all)