12 Digital Advertising, Remote Work, and CRM Tools
The following is made up of 3 "Business Tips" articles, each of which talks about 4 helpful tools and resources around a specific area of your business. Today, the subjects are:
Digital Advertising
Working remotely
CRM
Use These 4 Digital Advertising Tools to Increase Your Business Leads and Sales
1) Create More Brand Awareness – Criteo
Use technology to better connect with brands and customers for more conversions. Criteo is a great tool that allows you to hone in on the right prospects and provide offers just when they need them in real-time. The software includes an intelligent algorithm with connections to 16,000 publishers with precise PPC tracking and management. Use this state-of-the-art resource to find create more meaningful experiences for your audience.
2) Display Advertising That Works – ReTargeter
If you need better insights for your paid ads and want to increase your sales then you will want to try this tool. ReTargeter provides re-targeting services for both websites and social media. Optimize your ads based on email opens, clicks, engagement, and more. This tool will improve your online sales by helping you reach authentic buyers instead of spambots.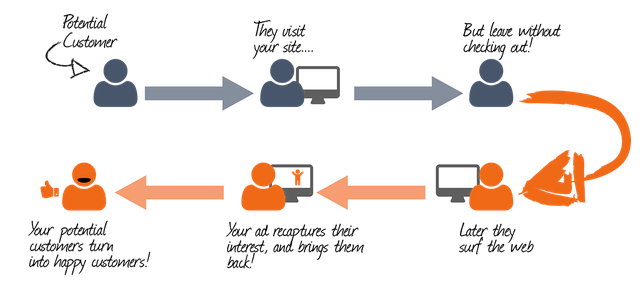 3) End-to-End Sales and Marketing – SharpSpring
Reach your target market online through marketing automation and CRM. SharpSpring will allow you to target the right leads on your website and through social media. Easily track your revenue, manage multiple websites, and get detailed analytics from one dashboard. Use their dynamic customization feature to reach more customers and increase your conversion rates much faster than traditional marketing methods.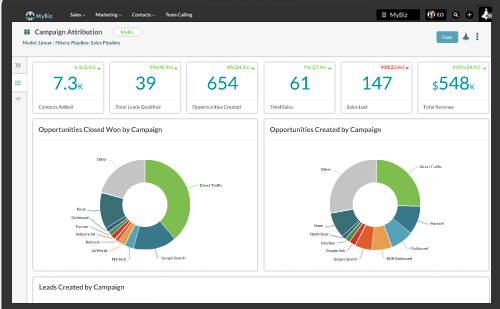 4) Increase Your eCommerce Revenue – AdRoll
Would you like to attract reach more people who are ready to purchase your product or service? AdRoll offers in-depth audience targeting and helps your brand stand out to leads where they are at. Create campaigns that provide continuous insights on performance as well as stay up to date on the latest changes on social media.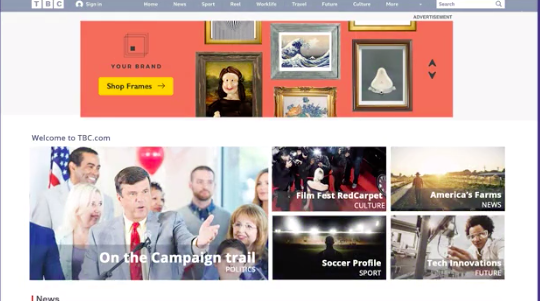 You may also want to read: Facebook Advertising Has Got Better And Easier
Work Remote with These 4 Tools for Business
1) Virtual Events and Meetings – Zoom
Host your next webinar, meeting, or special event without the need for travel. Zoom is a simple way to get together with team members, leads, and customers. The new hybrid workforce is the trend today. Features include HD video, cloud phone service, live streaming, live chat, virtual conference rooms, and more. Save your videos for later access and integrate other apps such as Gmail, Mailchimp, LinkedIn, and Salesforce.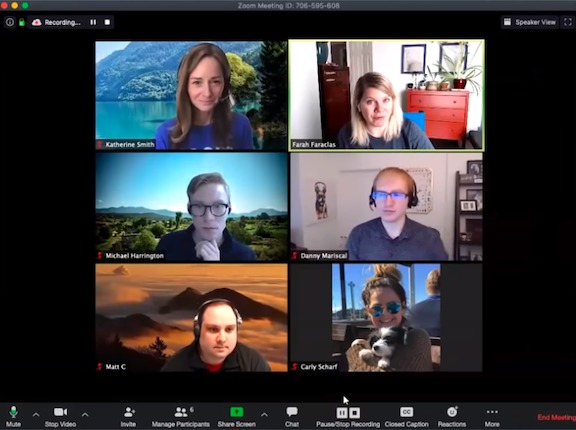 2) Online Team Collaboration – ProofHub
Do you need to work directly with a team member, lead or client in a virtual environment? ProofHub provides a way to instantly host a meeting and share ideas, provide valuable input, and get important projects completed on time. The built-in Kanban boards will enable users to self-manage projects as well as plan and visualize in a timeline view. Integrated custom workflows and notes will help your organization stay on task and meet important deadlines.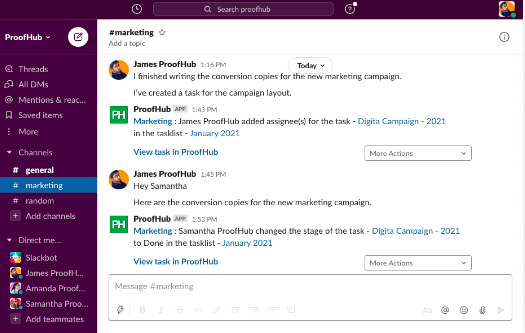 3) Remove Distracting Background Noise – Krisp
Are you experiencing disruptions from a barking dog, lawn mover, or other sounds in your home office? Krisp is an app that will help filter out those noises and echoes with one tap of a button. This is a great tool to use if you are hosting a call and do not want other participants to hear each other as well. Voice quality is in full HD along with custom backgrounds for better viewing.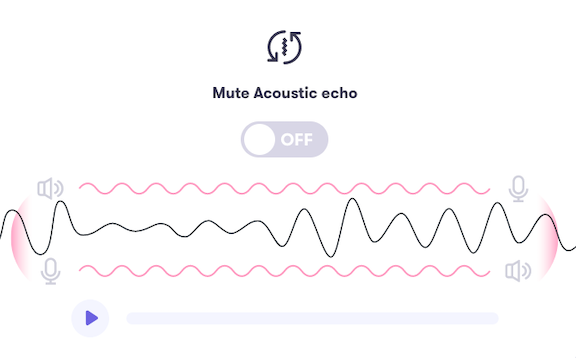 4) Know Where People Are Joining Live From – Timezone.io
If you are communicating with clients or workers from various places then this app will help you to know the best times instantly without the need to do a search online. Timezone.io allows you to easily plan group meetings, make remote phone calls, and connect with others at just the right time in this new era of global meetings.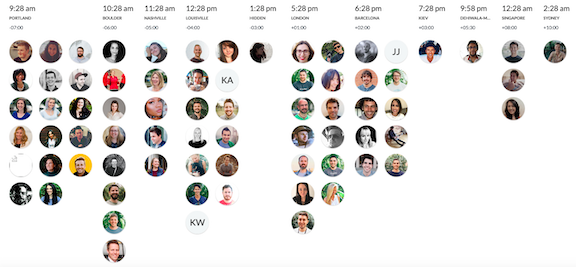 You may also want to read: Is Working Remotely Risking Your Personal Data?
4 CRM Tools for Your Business Sales
1) Gain More Engaged Leads – Pipedrive
Focus on the right target audience at the right time. Pipedrive is a great tool that allows you to organize information, daily activities, and potential customers. Track everything that is going on with your prospects so that you can successfully close your deals. Measure performance against set goals as well as educational resources to help your business grow.

2) Improve Your Relationships and Sales – Salesmate
Create a better online experience for both your team and customers. Salesmate helps you to manage emails, keep tabs on sales activities, and more. Eliminate wasted time and improve your performance and communication with prospects. Build a sales pipeline, customize and stages, and more so that you don't miss that next important deal. Integrated with the most popular office software such as Microsoft with real-time management and insights included.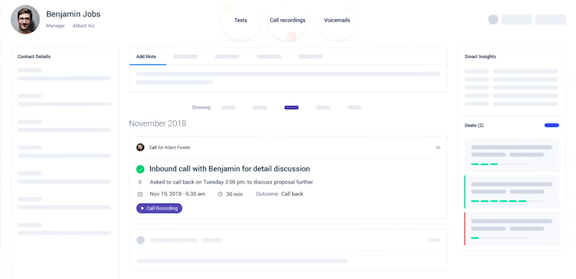 3) Monitor Website Changes – Visualping
Find out what updates are happening with your niche competitors online. Visualping allows you to track the latest updates on websites. Gain insights on price changes, new trends, and product availability. You can choose to monitor a portion of a website or the entire URL on their website.
4) Combine Your SEO and PPC Management – Topvisor
Have a search engine optimization strategy and PPC campaign all from one platform. Topvisor provides insights on the right keywords for your target market along with website rank tracking, statistics, and more. Get results on multiple search engine rankings, keyword ideas, and volume data.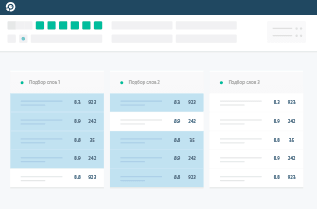 You may also want to read: 3 Ways You Can Utilize AI To Scale Customer Acquisition And Retention
This is a curation of 3 Business Tips posts that originally appeared on susangilbert.com. They are republished here with permission:
https://susangilbert.com/use-these-4-paid-advertising-tools-to-increase-your-business-leads-and-sales/
https://susangilbert.com/work-remote-with-these-4-tools-for-business/
https://susangilbert.com/4-crm-tools-for-your-business-sales/
Sign Up For Our Mailing List
If you'd like to receive more in-depth articles, videos, and Infographics in your inbox, please sign up below. We'll also keep you abreast of our upcoming soup-to-nuts blogging class.
Sign up for the newest articles from Curatti, delivered straight to your inbox
Featured image: Copyright: 'https://www.123rf.com/profile_primagefactory' / 123RF Stock Photo
The following two tabs change content below.
Online Marketing with Focus - Let Susan Guide you to Online Success. Especially loves to help Authors, Speakers, Coaches & Entrepreneurs.
Susan Gilbert
uses her laser focus knowledge to coach and provide online marketing and social sharing programs. Author and publisher of several books including "The Land of I Can," and "KLOUT SCORE: Social Media Influence," Susan combines online marketing with strategic thinking. Follow her Digital Marketing Tips at her blog:
www.SusanGilbert.com
Latest posts by Susan Gilbert (see all)