12 SEO, Digital Marketing Automation, and Live Chat and Chatbot Tools
The following comprises 3 "Business Tips" articles, each of which talks about 4 helpful tools and resources around a specific area of your business. Today, the subjects are:
SEO
Digital marketing automation
Live Chat and Chatbot
The 4 Best SEO Tools for 2023
1) Boost Your Organic Traffic – Surfer
Organize and implement your SEO workflow with precise content curation and optimization. With Surfer, you can gather a large list of relevant keywords as well as receive real-time feedback on how your content is performing. Features include an intuitive content editor, outline creator, and multiple languages for a global reach. Check your content for plagiarism with built-in integration for Google Docs and Microsoft Word.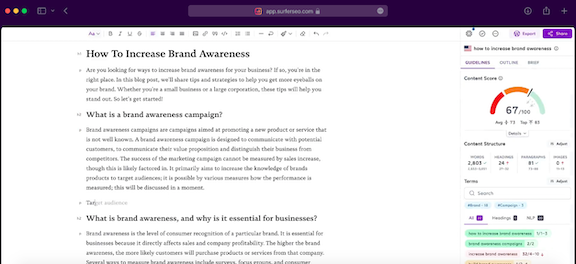 2) AI-Powered Content Creation – Scalenut
Produce content that best represents and serves our brand message. Scalenut can help you generate new and fresh ideas for your website, ad copy, and email marketing campaigns. Gain valuable feedback insights on the readability of your work along with keyword suggestions you may have missed. Their research factors will improve your Google ranking with actionable insights from leading experts in the content marketing sphere.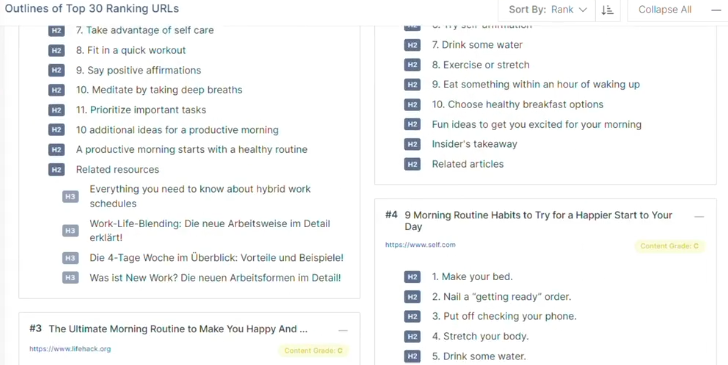 3) Find Long Tail Keywords Quickly – LongTailPro
Attract more visitors to your website with phrases they are searching for. LongTailPro provides a search bar to find the best long-tail keywords for your content. Identify low competition terms, compete in organic listings on Google, measure the profitability, track the ranking for each keyword, and much more.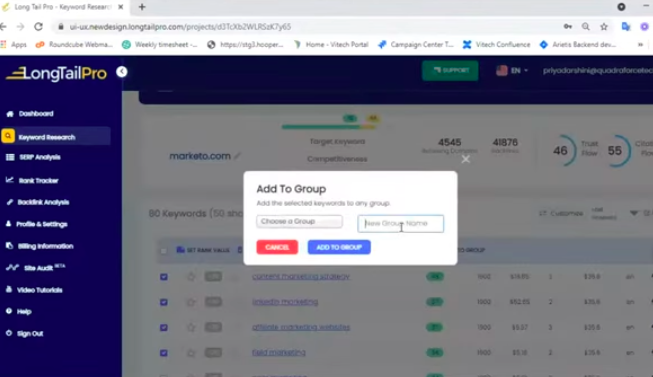 4) Content Audit and Reporting – SEOptimer
Perform a content audit on your website for better ranking. SEOptimer is a tool that allows you to enter your domain and scan for broken links, duplicate pages or posts, and page loading speed. Simply enter your URL, and the results are displayed in a helpful graphic report that you can download.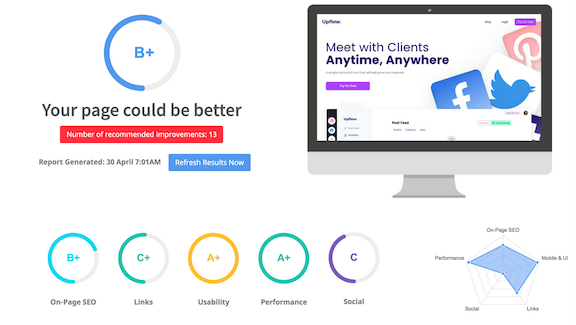 You may also want to read: How To Write Great SEO-Friendly Content
Use These 4 Automation Tools For Your Digital Marketing
1) Combine Your Sales and Marketing – HighLevel
Solve all of your digital marketing problems all from one dashboard. HighLevel is an automation tool that includes monitoring, account management, in-depth reports, and more. Capture, nurture, and close more deals with features like landing page creation, drag-and-drop forms, and online scheduling. Customize each campaign with multi-channel follow-up and lead communication from any device.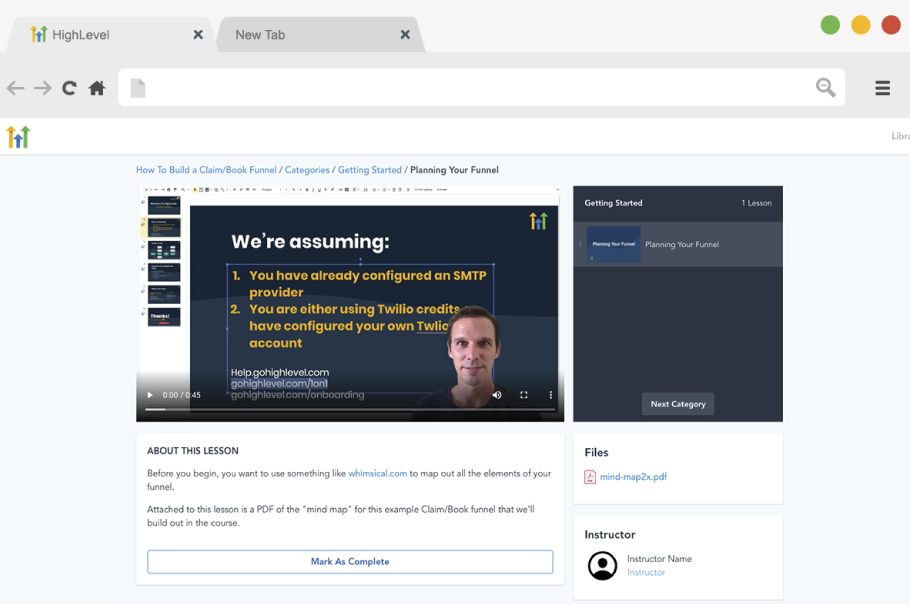 2) Customer-Centric Interactions – Braze
Communicate with your customers in realtime. Braze helps brands and businesses quickly respond to their audience's questions and problems. Deploy personalized journeys with their smart drag-and-drop features. Choose from a large selection of channels with hundreds of technology integrations.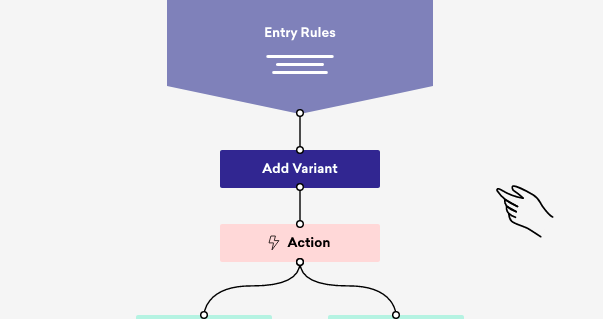 3) Unified Experiences – Acoustic
Would you like to connect with your customers throughout each part of the marketing journey? Acoustic is a brand solution automation tool that allows you to develop personalized, multi-channel engagement as well as provide incentives to your customers through the use of AI technology. Optimize the performance of your campaigns with their analytics data and improve communication through SMS messaging and email marketing.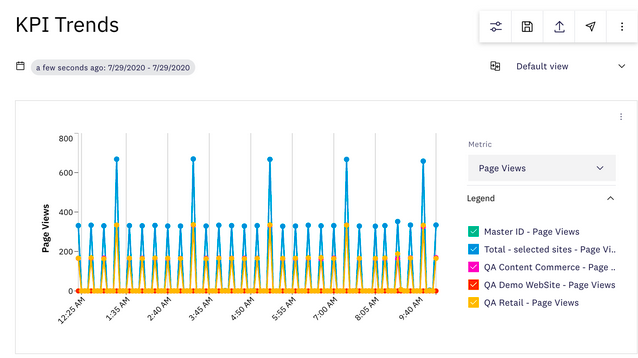 4) Grow Your eCommerce Store – Freshmarketer for Shopify
Do you use Shopify to sell your products? Then you will love this time-saving tool. Freshmarketer helps you to attract new customers so that you can nurture and engage with them via chat apps, email, and SMS. Create targeted campaigns that will be sure to address their most pressing needs and desires for increased sales growth and brand loyalty.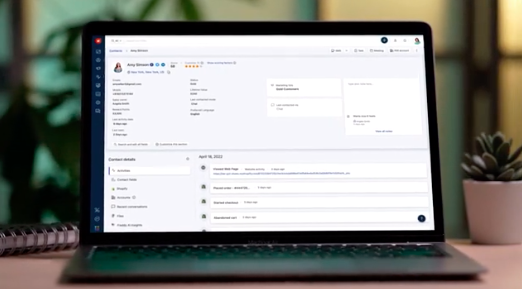 You may also want to read: Top 14 Marketing Automation Platforms to Power Your Marketing Campaigns
Use These 4 Chat Tools To Improve Your Reach
1) Reach New Prospects – Hubspot
Connect with your website visitors the moment they arrive. Hubspot's live chat tool helps you answer questions and provide quick options to solve your target market's pain points. This powerful tool is free to use, and can improve lead conversion rates a lot faster than just email, which is still an important component. Features include automated chatbot responses, chat history data storage, and tracking and management of your leads.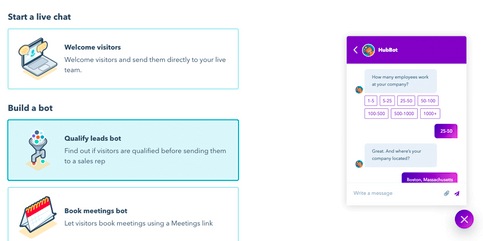 2) Automate Your Customer Service – ChatBot
Cut your response time in half and get back to your customers quickly. ChatBot is an all-in-one platform that does not require you or your team to learn code. Use this smart tool to create personalized chats across multiple channels. Produce leads that can be quickly qualified, as well as provide support outside your business hours.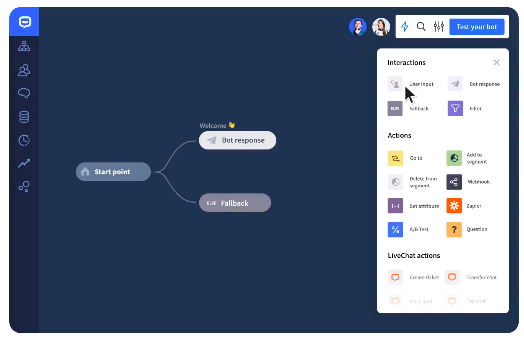 3) Turn Website Visitors Into Customers – Tidio
Would you like to convert your leads faster? Tidio provides a way to communicate, solve problems, offer discounts and track user behavior in realtime. Automate your workflows in minutes, along with immediate welcome messages that will connect you faster with potential and existing customers. Features include a fast-tracked ticketing system and performance monitoring. Integrations include Shopify, WordPress, Hubspot, Google Analytics, and more.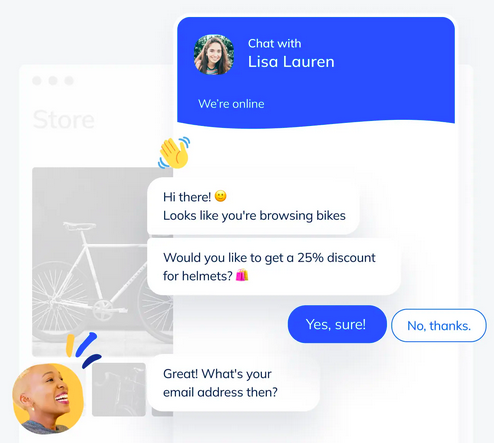 4) Improve Response Times – Engati
Tap into AI technology and chat with your audience right away. Engati helps you to build better relationships with your leads and customers across multiple channels. See all of your conversations in their OneView inbox. Deploy smart chatbots that help provide answers and solve problems. Collaborate with customers with a human-centered approach that will keep them engaged with your brand for more sales.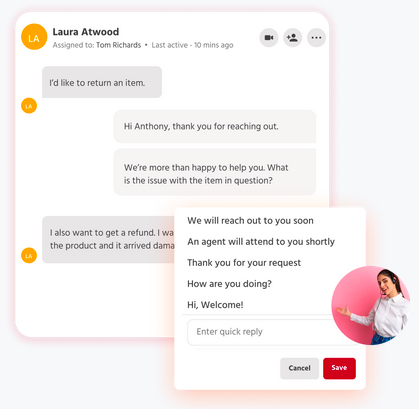 You may also want to read: AI Chatbots" What Can They Do For Each Business Function
This is a curation of 3 Business Tips posts that originally appeared on susangilbert.com. They are republished here with permission:
https://susangilbert.com/the-4-best-seo-tools-for-2023/
https://susangilbert.com/use-these-4-automation-tools-for-your-digital-marketing/
https://susangilbert.com/use-these-4-chat-tools-to-improve-your-reach/
Sign Up For Our Mailing List And Our LinkedIn Group
If you want to join our Business After Twitter LinkedIn group, click here.
If you'd like to receive more in-depth articles, videos, and Infographics in your inbox, please sign up below.
Sign up for the newest articles from Curatti, delivered straight to your inbox
Featured image: Copyright: 'https://www.123rf.com/profile_zinetron' 123RF Stock Photo
The following two tabs change content below.
Online Marketing with Focus - Let Susan Guide you to Online Success. Especially loves to help Authors, Speakers, Coaches & Entrepreneurs.
Susan Gilbert
uses her laser focus knowledge to coach and provide online marketing and social sharing programs. Author and publisher of several books including "The Land of I Can," and "KLOUT SCORE: Social Media Influence," Susan combines online marketing with strategic thinking. Follow her Digital Marketing Tips at her blog:
www.SusanGilbert.com
Latest posts by Susan Gilbert (see all)