12 Paid Advertising, Business Conversions, and LinkedIn Marketing Tools
The following is made up of 3 "Business Tips" articles, each of which talks about 4 helpful tools and resources around a specific area of your business. Today, the subjects are:
Paid Advertising
Business Conversions
LinkedIn Marketing
4 Paid Advertising Tools That Can Increase Your Sales
1) Leverage Commerce Media – Criteo
Use technology to better connect with brands and customers for more conversions. Criteo allows you to hone in on the right prospects and provide offers just when they need them in real-time. The software includes an intelligent algorithm with connections to 16,000 publishers with precise CPC tracking and management. Gain a better understanding of the customer journey, their behavior, and intent in 96 different countries.
2) Solution For Display Advertising – ReTargeter
Not all advertising campaigns function the same way. ReTargeter provides re-targeting services for both websites and social media that are tailored to your audience. Optimize your ads based on email opens, clicks, engagement, and more. This tool will improve your online sales by helping you reach authentic buyers instead of spambots.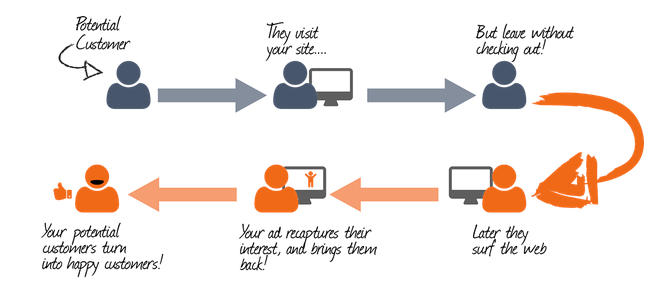 3) Generate More leads and Sales – SharpSpring
Reach your target market online through marketing automation and CRM. SharpSpring from Constant Contact helps your business to optimize all of your marketing campaigns, and create specific sales funnels for a more targeted reach. Easily track your revenue, manage multiple websites, and get detailed analytics from one dashboard. Use their dynamic customization feature to reach more customers and increase your conversion rates much faster than traditional marketing methods.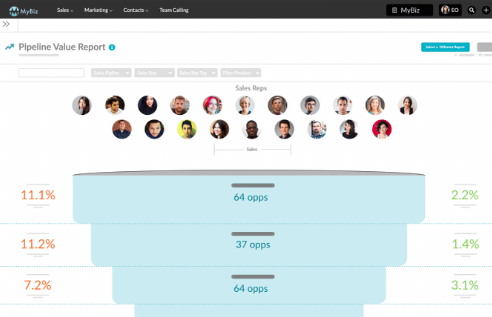 4) Give Your eCommerce Sales a Boost – AdRoll
Would you like to attract reach more people who are ready to buy online? AdRoll offers in-depth audience targeting and helps your brand stand out to leads where they are at. Create campaigns that provide continuous insights on performance as well as stay up to date on the latest changes on social media. This tool will also help you reduce shopping cart abandonment as well as decrease bounce rates through dynamic ads.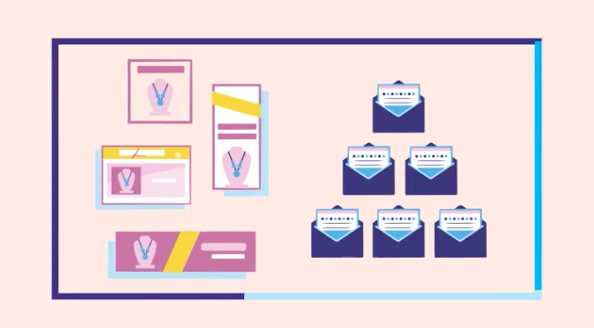 You may also want to read: Facebook Advertising Has Got Better And Easier
4 Interactive Website Tools for Better Conversions
1) Drive More Leads and Sales – Calculoid
Would you like to generate more purchases from your website? You can with Calculoid, which is a professional-looking calculator that engages users. Use your own brand's designs or choose from their templates to make this look native on your pages, which is mobile friendly and uses SSL encryption for high security.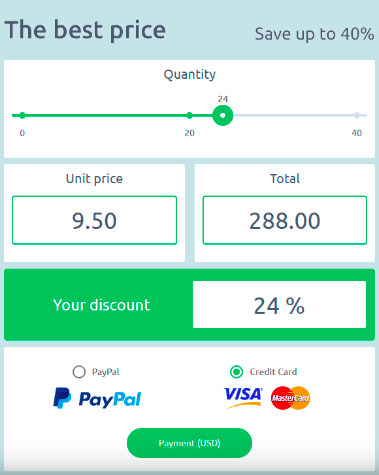 2) Build Interactive Content Without Code – Involve.me
Improve the customer journey from your website, emails, and social media with this simple tool. Involve.me allows your business to easily create quizzes, surveys, payment pages, and more. Acquire more leads through their engaging sales pages with more conversions through price calculators and easy payments. Retain your customers with targeted surveys and discounts. Integrations include the latest email marketing platforms along with financial services like Stripe and PayPal.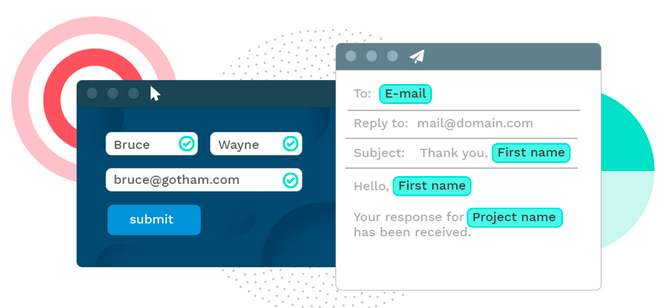 3) Reach Your Customers With Live Chat – Zendesk Chat
Want to be able to communicate with potential and existing customers right from your website? Then why not give Zendesk Chat a try? Automated chats help make communication both positive and simple. Track and monitor your visitors with powerful analytics and switch between chat, ticketing, and social media for uninterrupted support.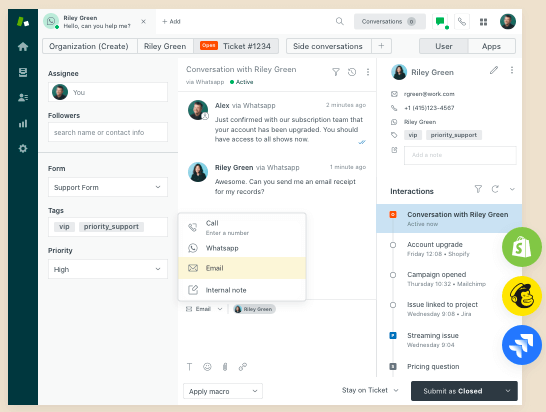 4) Survey Website Visitors – Qualaroo
Conduct your own personal consumer research with Qualaroo. Turn website surveys into valuable insights you can use to improve your business. Target the right person with the right question at just the right time with this helpful tool. After learning how users are engaging on your website you will be able to offer them better content as well as develop more targeted paid search campaigns.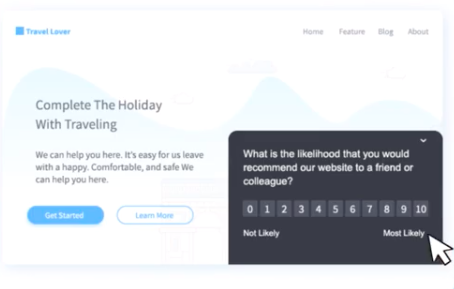 You may also want to read: Increasing Engagement and Leads with Interactive Content
Get the Most Out of LinkedIn With These 4 Tools
1) Become a LinkedIn Expert – Expandi
Each day businesses and individuals are missing out on vital conversations. Get better results for your efforts with Expandi, which is also a great lead generator. Create campaigns with follow-ups, personalize your messages, choose a target audience, gather key insights and metrics, and more. As the platform changes their software will adapt and help you get the most up-to-date results.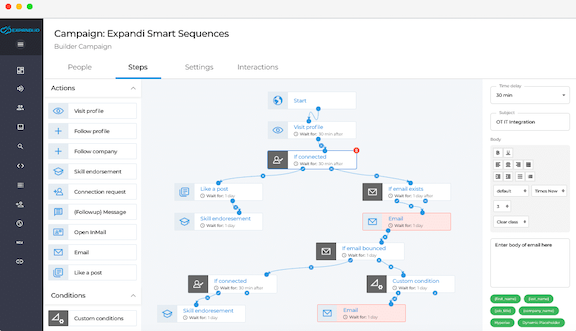 2) Deep Insights From Your Contacts – Sync.ME
Manage your leads and attract more customers with this smart app. Sync.ME allows you to improve your business communication including calendar management and incoming calls. Weed out spam callers and visually see who is getting in touch with you.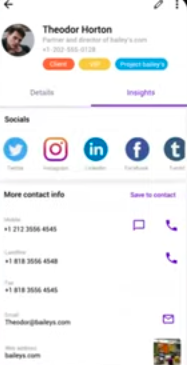 3) Efficient Prospect Management – LeadiQ
Find potential clients while you are logged into your LinkedIn account and in other places online. LeadiQ allows your business to gather leads that you can use in your sales management software. Find out who your team is reaching out to as well as review performance for more closed deals at a fast rate. The software works directly with LinkedIn Sales Navigator, and includes automation features that save you both time and money.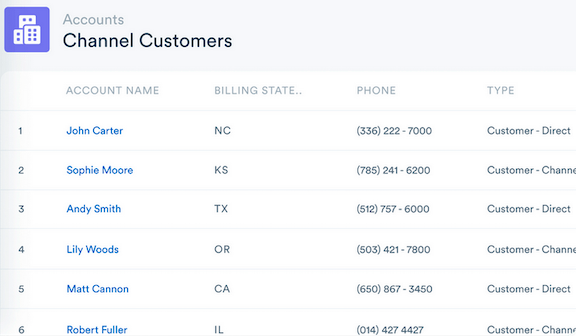 4) Powerful CRM with Xing and LinkedIn – LinkMatch
Want a fast way to find the right candidates and new connections? Then you will love LinkMatch, where you can add contacts quickly through their powerful CRM software. Automate your sales, integrate third-party apps, and generate more leads.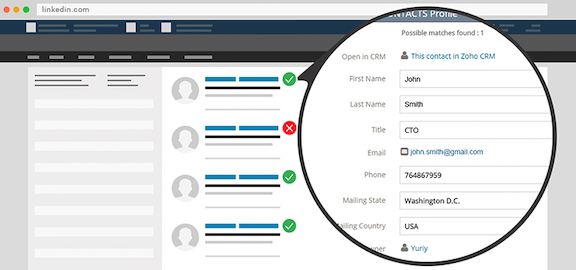 You may also want to read: Social Selling on LinkedIn: All You Need to Know
This is a curation of 3 Business Tips posts that originally appeared on susangilbert.com. They are republished here with permission:
https://susangilbert.com/4-paid-advertising-tools-that-can-increase-your-sales/
https://susangilbert.com/4-interactive-website-tools-for-better-conversions/
https://susangilbert.com/get-the-most-out-of-linkedin-with-these-4-tools/
Sign Up For Our Mailing List
If you'd like to receive more in-depth articles, videos, and Infographics in your inbox, please sign up below.
Sign up for the newest articles from Curatti, delivered straight to your inbox
Featured image: Copyright: 'https://www.123rf.com/profile_taa22' 123RF Stock Photo
The following two tabs change content below.
Online Marketing with Focus - Let Susan Guide you to Online Success. Especially loves to help Authors, Speakers, Coaches & Entrepreneurs.
Susan Gilbert
uses her laser focus knowledge to coach and provide online marketing and social sharing programs. Author and publisher of several books including "The Land of I Can," and "KLOUT SCORE: Social Media Influence," Susan combines online marketing with strategic thinking. Follow her Digital Marketing Tips at her blog:
www.SusanGilbert.com
Latest posts by Susan Gilbert (see all)