12 eCommerce Sales, Podcasting, and Website Building Tools
The following is made up of 3 "Business Tips" articles, each of which talks about 4 helpful tools and resources around a specific area of your business. Today, the subjects are:
eCommerce Sales
Podcasting
Website Building
Increase Your eCommerce Sales With These 4 Tools
1) Better Shopper Experience – Syte
You have a great product or service, but need to improve the buying experience. Syte software is a great tool that provides image recognition AI technology. Reach more people visually with increased engagement and an interactive product description the moment they arrive on your website. The intuitive software puts the control in their hands as they are able to choose what they are looking for.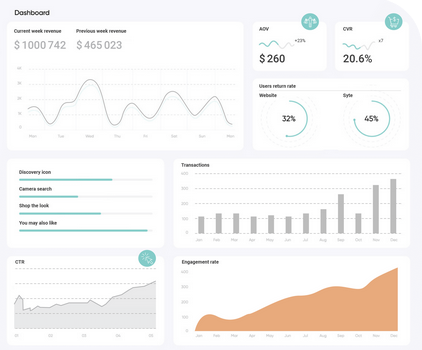 2) Personalized Messaging – OptiMonk
If you need a better way to encourage your potential buyers to stay on your website and make a purchase then you will want to try this smart tool. OptiMonk CRM provides onsight retargeting features that allow you to recover up to 15 percent of visitors who leave a page. Track the user's behavior, learn when and why they leave, provide valuable offers, and more. Strong A/B testing is also included along with real-time analytics.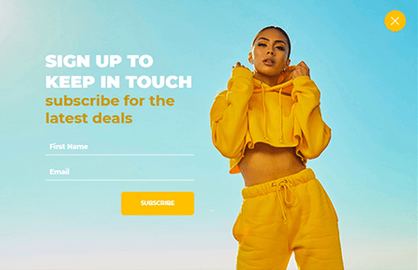 3) List and Sell Your Products – Sellbrite
Generate more sales online from multiple channels. Sellbrite allows you to reach more people where they are shopping from. Features include inventory management, listing management, inventory control, and order fulfillment in one easy to use dashboard. Avoid overselling items as well as capture more interested prospects with this all-in-one tool.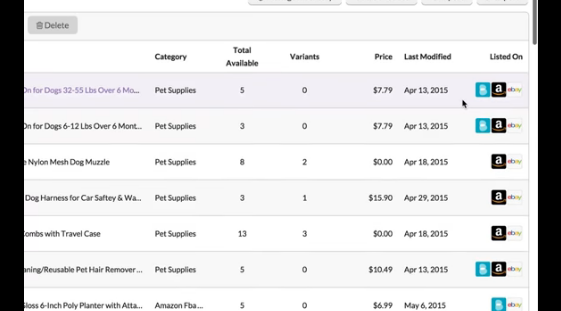 4) Improve Your Conversion Rate – LeadChat
Would you like to reach your prospects immediately with helpful information? LeadChat is a leading customer service tool that allows you to chat with your customers and leads right from your website. Have a ready staff available 24/7 with a personal touch that will drive more sales for your business.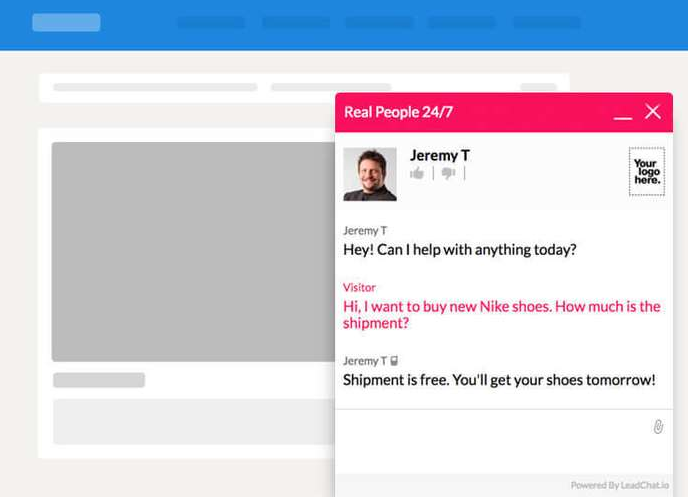 You may also want to read: How to Leverage Social Selling To Dominate Your eCommerce Niche
4 Podcasting Tools Used By Successful Influencers
1) Easy, Simple Podcasting – PodOmatic
Tap into millions of free podcasts from all over the world without the need to download software. PodOmatic is used by entrepreneurs and marketers, and makes creating a podcast free and easy to share on social media and your website. The online software works with Pandora, Spotify, Google Podcasts, Apple Podcasts, and Deezer and includes powerful statistics and promotion to your social media accounts.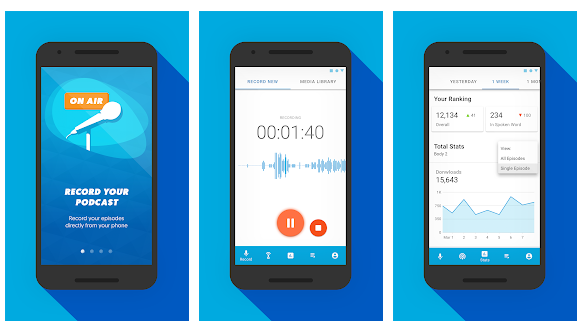 2) HD Quality Video – Microsoft Skype
If you already use Microsoft Skype for your business meetings and communication, why not try this also for your next podcast? The live chat video is high quality, and simple to use — anyone who has downloaded the software can participate. Interact with your online audience, send files, make a call, share your screen, and much more.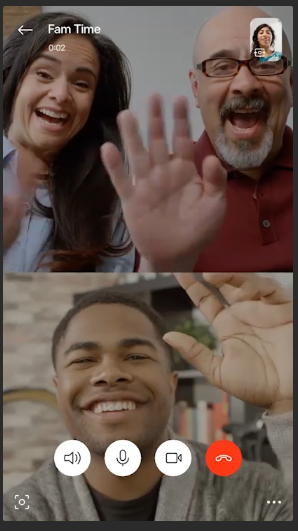 3) Grow An Audience – Simple Podcast Press
Gain more downloads and build your email list with this smart plugin for WordPress. Simple Podcast Press automatically publishes your podcasts directly to your website and includes a call-to-action opt-in that will increase your signups. The software is easy to install and set up. Just enter your iTunes URL and you're ready to go. The player is mobile friendly and includes your description and branded images.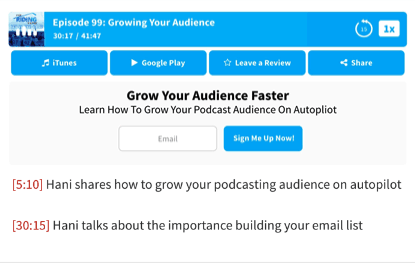 4) Convert Website Visitors Into Podcast Subscribers – Fusebox
Do you need to capture more subscribers for your podcasts? Then you will love Fusebox, which makes interacting with your audience simple right from your website. Build your list with an interested audience while establishing trust through engaging podcasts.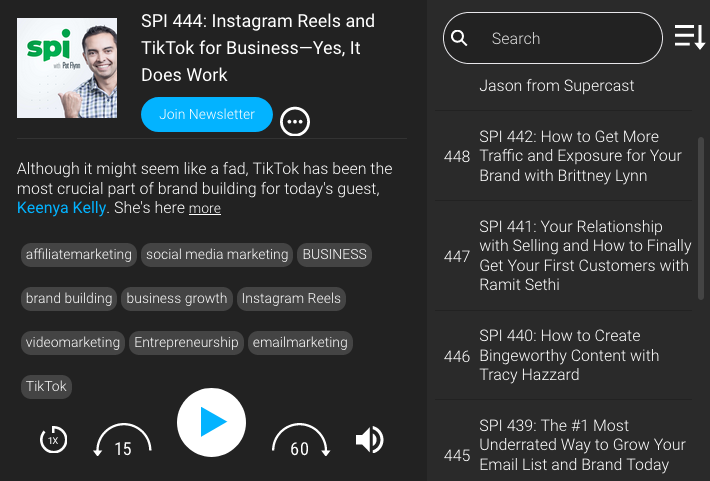 You may also want to read: The Complete Start-to-Finish Guide to Marketing Your Podcast to Sponsors
Give Your Brand a Boost with 4 Website Building Tools
1) Build a Unique Brand Website – Wix
Highlight your professional accomplishments with this easy-to-use drag and drop editor. With Wix, you can get started for free to create an amazing website for your business. Use this software to design a one-page portfolio or add on more pages for things like customer testimonials, service offerings, a blog, and more. Integrations include eCommerce, blog publishing, online booking, and more.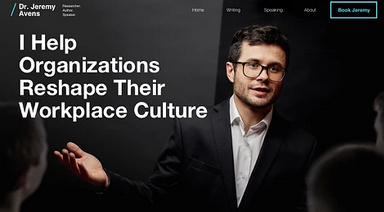 2) Showcase Your Creative Work – PortfolioBox
Would you like a graphic design, website hosting, and an eye-catching portfolio all in one place? Then you will love PortfolioBox. This is a simple way to create an online presence that looks professional and includes features such as eCommerce functionality, galleries, videos, blogs, and more. This is especially great for creatives who would like to showcase their videos, photography, graphic design, etc. The domain name is included for free along with an online website builder tool.
3) A Collection of Portfolio Themes for WordPress – WPForms
Improve your WordPress website and choose from a large list of portfolio themes. These WordPress portfolios will inspire you to create something great, many of which are free to download. Check out this blog post to choose from a large selection of high-quality themes that are simple, clean, and include a responsive design.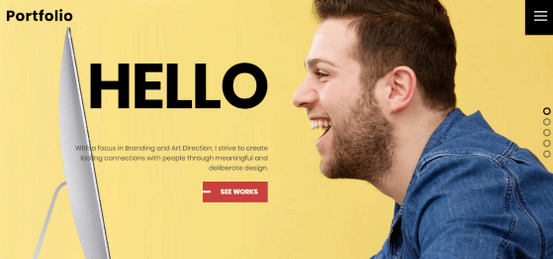 4) Grow Your Business – Weebly
Create a mobile-friendly website in just minutes. With Weebly it is easy to create a blog, store, or just a company website. This is a great resource for real estate agents, consultants, accountants, etc. Their software includes many different mobile-friendly templates that you can customize through their simple drag and drop builder. With this resource, you can have an online website up and ready in one hour.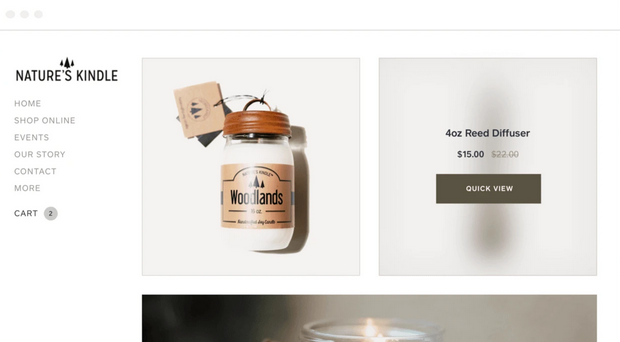 You may also want to read: 12 Best Website Building Tools Reviewed [Infographic]
Any Comments?
Do you have any experiences with the above tools that you'd like to share?  Are there any tools in the above categories which you think our readers should know about? Have you made any new tool discoveries that you feel are about to take off and would like to share with others? If so, please leave your comment, below.
This is a curation of 3 Business Tips posts that originally appeared on susangilbert.com. They are republished here with permission:
https://susangilbert.com/increase-your-ecommerce-sales-with-these-4-tools/
https://susangilbert.com/4-podcast-tools-used-by-successful-influencers/
https://susangilbert.com/give-your-brand-a-boost-with-4-online-portfolio-website-tools/
Sign Up For Our Mailing List
If you'd like to receive more in-depth articles, videos, and Infographics in your inbox, please sign up below
Sign up for the newest articles from Curatti, delivered straight to your inbox
Featured image: Copyright: 'https://www.123rf.com/profile_bloomua' / 123RF Stock Photo
The following two tabs change content below.
Online Marketing with Focus - Let Susan Guide you to Online Success. Especially loves to help Authors, Speakers, Coaches & Entrepreneurs.
Susan Gilbert
uses her laser focus knowledge to coach and provide online marketing and social sharing programs. Author and publisher of several books including "The Land of I Can," and "KLOUT SCORE: Social Media Influence," Susan combines online marketing with strategic thinking. Follow her Digital Marketing Tips at her blog:
www.SusanGilbert.com
Latest posts by Susan Gilbert (see all)