12 Mobile Brand Appeal, CRM and Social Media Analytics Tools
The following is made up of 3 "Business Tips" articles, each of which talks about 4 helpful tools and resources around a specific area of your business. Today, the subjects are:
Using Instagram to improve your Mobile Brand Appeal
Increase your business sales by using the right CRM

Analytics tools to increase your social media reach
4 Instagram Ap
ps That Will Improve Your Mobile Brand Appeal
1) Create Engaging Short Videos – Vigo Video
Make your digital marketing more fun and provide your followers with videos they will engage with. Vigo Video easily allows you to add your images into one video collage that can be edited and then shared on Instagram and other social networks. Features include adding music, speed adjustment, captions, and more. The app is available in iTunes or Google Play.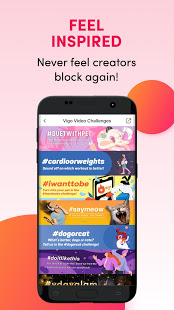 2) Repost Your Favorite Content – Repost
A great way to connect with other influencers and brands is to share their images and videos. Repost, available for Google Play, copies the captions for you so that your followers know exactly who the post came from. The credit is given to the Instagrammer — add them as a tag in your post to show them your post.
3) Instantly Transform Your Images and Videos – InstaSize
Use this powerful editing app to make your photos and videos fit nicely into Instagram and other social networks. InstaSize, available for iOS, allows you to add your content and create the right dimensions. Their software will help you edit and share your posts all from one place with special filters, backgrounds, and more.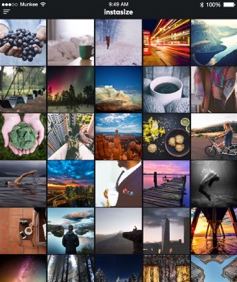 4) Make a Visual Impact for Your Brand – Over
Add more to your professional images and videos with a relevant quote or saying. Over, which is available in iTunes and Google Play, allows you to add text with hundreds of different fonts and styles to choose from. Your posts will stand out and become more visually attractive with a selection of curated content, design tools, and collaboration features.

You may also want to read: 3 Ways To Increase Your Sales Using Instagram
Increase Your Business Sales With 4 CRM Tools
1) Grow Your Revenue – Zoho
Connect with more potential customers in your niche at just the right moment. Zoho CRM software is a great tool that will streamline your engagement and tracking so that you can close your deals with the right information. Reach multiple channels and connect with leads on social media, live chat, by phone, and so on. Automation and advanced reporting will help you achieve your sales goals much faster.
2) Free CRM Tools – Hubspot
If you need to improve your business sales, but don't have a large budget yet then you will enjoy this tool at no cost. Hubspot's free CRM software provides insights on your leads along with monitoring features on your current deals. There is no need for spreadsheets with over-full email inboxes, and up-to-minutes sales reports.
3) Harness AI for More Leads and Sales – Freshsales
Power up your sales team with the latest in artificial intelligence technology. Freshsales includes smart software to capture important leads, email integration, user behavior tracking, lead scoring, and sales management in a user-friendly interface. This will help save you both time and provide valuable insights well before your next prospect contacts you and your team.
4) Connect With Your Customers – Salesforce CRM
Would you like to attract new prospects and sales? Salesforce CRM helps you to capture deals quickly before they're gone. The tool also provides insights on customer data and how your sales team is performing to maximize your efforts. Built-in features allow you to better manage your customer service, marketing campaigns, eCommerce, customer engagement, and much more.
4 Analytics Tools That Will Improve Your Social Media Reach
1) Unique Audience Insights – Audiense
Discover who your potential buyers are in order to reach out and build a relationship with them. Audiense provides information and data on demographics, social status, activity and more. Easily generate charts and create targeted ads from their dashboard. This smart tool will help you improve your social media reach and increase your ROI.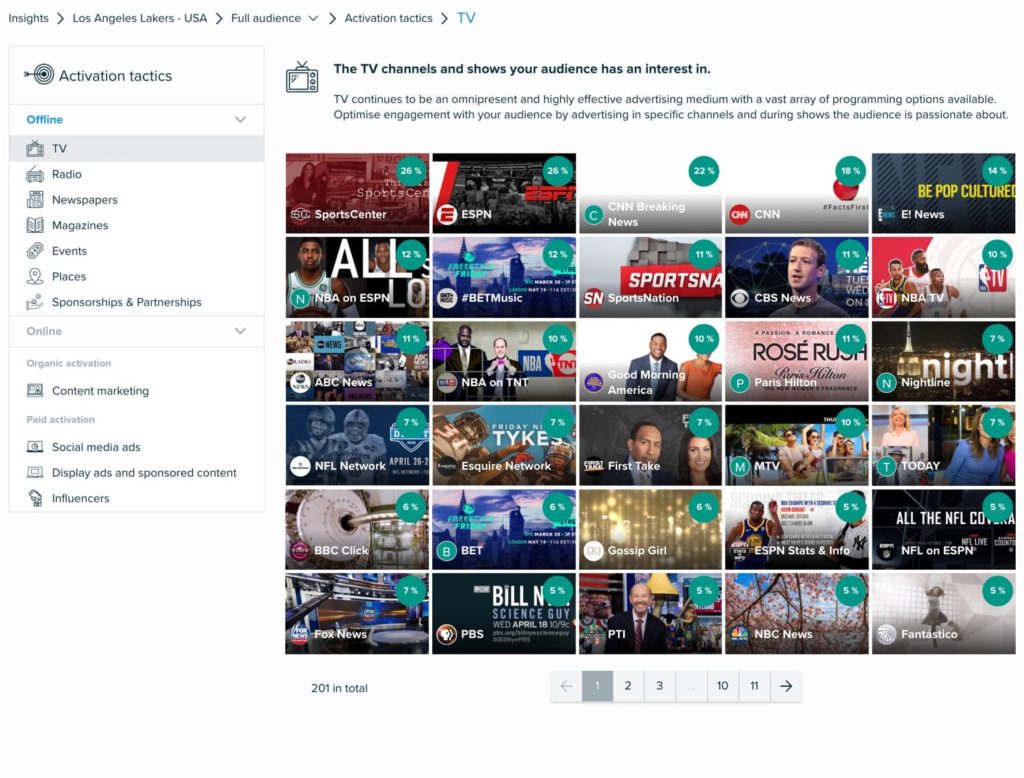 2) Attract Long-Term Customers – Khoros
Build better relationships while providing exceptional value to your community. Khoros allows you to streamline your content and effectively communicate with your audience in both organic and paid campaigns. Focus on meaningful conversations while collecting precise data that will help you to improve your current marketing strategy.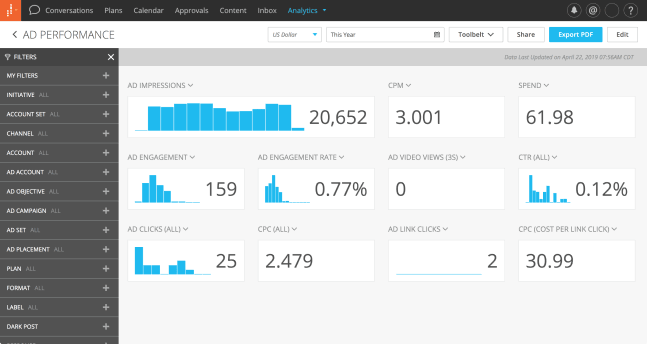 3) Stories for Both Snapchat and Instagram – Snaplytics
Create professional and engaging stories that your mobile audience will love. Snaplytics is a simple tool that your business can use to create visual content that engages your audience. Measure your impact and get insights on how your posts and snaps are performing for better reach and communication. The software allows you to share to multiple accounts with scheduling ahead of time included.
4) Measure Influencer and Marketing Campaigns – Keyhole
Would you like to know more about what your audience is saying about you and your competitors? Keyhole is a great way to find out who is providing feedback for better insights into how to best meet the needs of your target market. Features include monitoring, market research, virtual event management, and more. Get results in real-time and for past campaigns with solid reports you can show to your clients.
You may also want to read: A Social Media Budget For Every Strategy: Analytics
Any Comments?
Do you have any experiences with the above tools that you'd like to share?  Are there any tools in the above categories which you think our readers should know about? Have you made any new tool discoveries that you feel are about to take off and would like to share with others? Please leave your comment, below.
This is a curation of 3 Business Tips posts which originally appeared on susangilbert.com. They are republished here with permission:
http://susangilbert.com/4-instagram-apps-that-will-improve-your-mobile-brand-appeal/
http://susangilbert.com/increase-your-business-sales-with-4-crm-tools/
http://susangilbert.com/4-analytics-tools-that-will-improve-your-social-media-reach/
Featured image: Copyright: 'https://www.123rf.com/profile_rawpixel' / 123RF Stock Photo
The following two tabs change content below.
Online Marketing with Focus - Let Susan Guide you to Online Success. Especially loves to help Authors, Speakers, Coaches & Entrepreneurs.
Susan Gilbert
uses her laser focus knowledge to coach and provide online marketing and social sharing programs. Author and publisher of several books including "The Land of I Can," and "KLOUT SCORE: Social Media Influence," Susan combines online marketing with strategic thinking. Follow her Digital Marketing Tips at her blog:
www.SusanGilbert.com
Latest posts by Susan Gilbert (see all)