12 Facebook Advertising, Competitive Research, and Instagram eCommerce Tools
The following is made up of 3 "Business Tips" articles, each of which talks about 4 helpful tools and resources around a specific area of your business. Today, the subjects are:
Facebook Advertising
Competitive Analysis
Instagram Marketing
4 Facebook Advertising Tools That Will Increase Your Sales
1) Eye-Catching Video Ads – Biteable
Create video ads on Facebook that will attract more buyers. Biteable will help you get the attention of your audience with their creative video software made specifically for social advertising. You can access this tool from your computer or smart device and choose from their professional templates. Add an animation, special effects, and more and share your ad instantly on Facebook.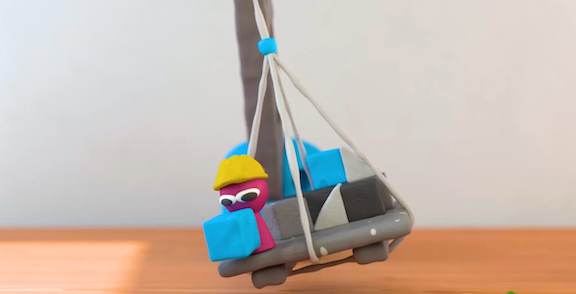 2) Marketing Data and Reporting – AdStage
If you need deep analysis for your ads on Facebook then you will love using this tool. AdStage is an all-in-one platform, which helps you to track your campaign performance as well as automate your ads. The drag and drop interface allows you to easily schedule your ads and perform A/B testing for the best results.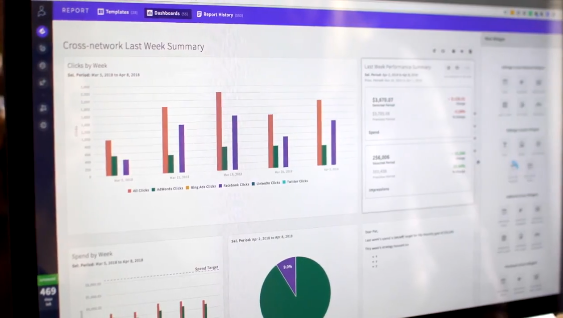 3) Stop Wasting Money on Non-Performing Ads – AdvertKit
Use this powerful tool to increase your sales and performance with targeted ad campaigns. AdvertKit not only helps you reach the right audience, but also allows you to schedule your ads. Use this software to set desired times to post, start and stops ads, and create automations according to your target market.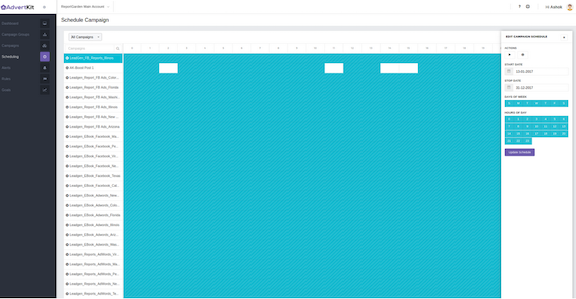 4) Drive More Leads and Sales – DriftRock
Would you like to find the right prospects? DriftRock can help you acquire more leads with a lower cost in advertising. Use this tool to improve communication with your customers from the moment they make a purchase and beyond. Learn new strategies and get advice from their team of experts for the best ad performance.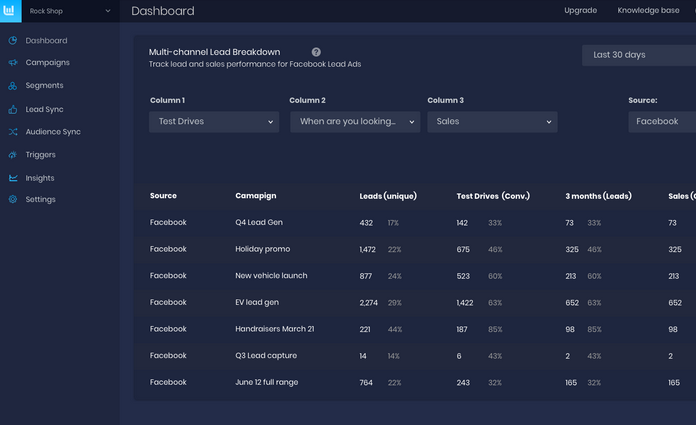 You may also want to read: 7 Strategies to Boost Your Ecommerce Sales With Facebook Ads
Improve Your Marketing with These 4 Competitive Research Tools
1) Better Digital Advertising Insights – WhatRunsWhere
Discover how to put out the most effective ads in your industry on social media. WhatRunsWhere is a great tool that allows you to learn what is working well for other brands. Optimize your own campaigns according to gathered data and charts. Find out what's going on in specific mobile ads and gather valuable traffic source information. If you need to take your advertising to the next level then this tool is well worth the investment.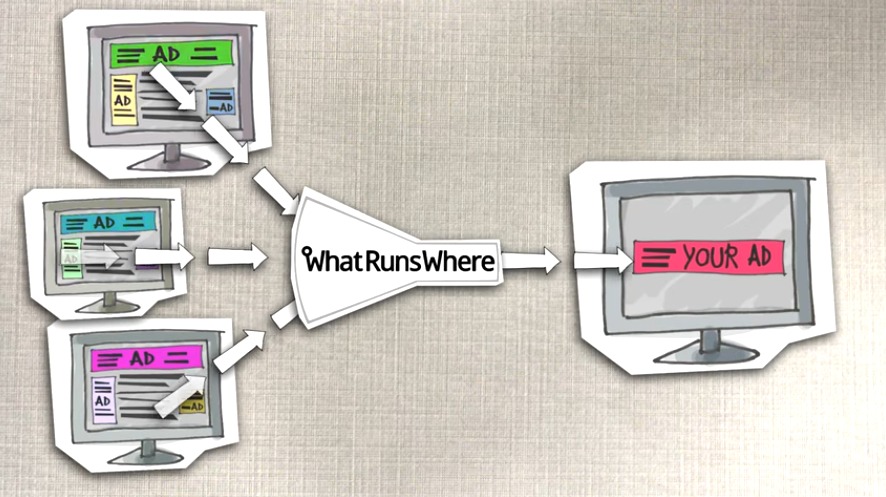 2) Website Analysis and Intelligence – SimilarWeb
If you would like to find out what brands are doing in their online marketing strategy, but don't have the time for research then this tool will help you get data quickly. SimilarWeb provides global online ranking information as well as traffic sources for leaders in your industry. Gain a better understanding of customer intent while spotting emerging trends for your target market. This is a great tool for creating better SEO content, dive deeper into competitive analysis, improve leads and sales, and more.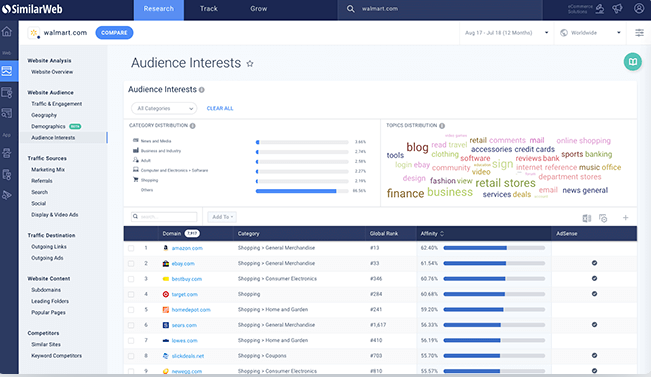 3) Find Out What Others Are Saying About Your Brand – Awario
Learn what conversations are going on about your business online. With Awario you can find the latest social mentions through over 13 billion web pages. This intuitive tool will enable you to better communicate with your community and and improve your brand reputation. Join in on discussions as they happen in real time as well as gather important research on what's trending in your target market.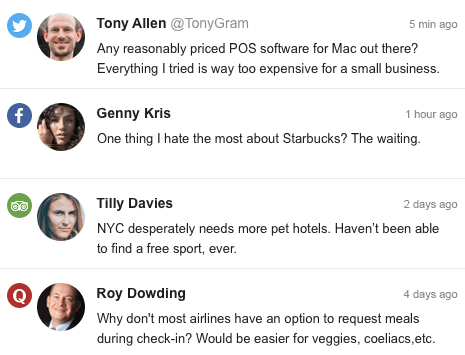 4) Comprehensive Instant Backlink Checker – SEO SpyGlass
Would you like to improve your website's links as well as find the best content from your niche? SEO SpyGlass helps you to clean up broken links as well as providing competitive analysis. This comprehensive tool pulls directly from Google Analytics and the Google Search Console for the best backlink results. Greatly reduce your penalty rate from Google while building better visibility in search.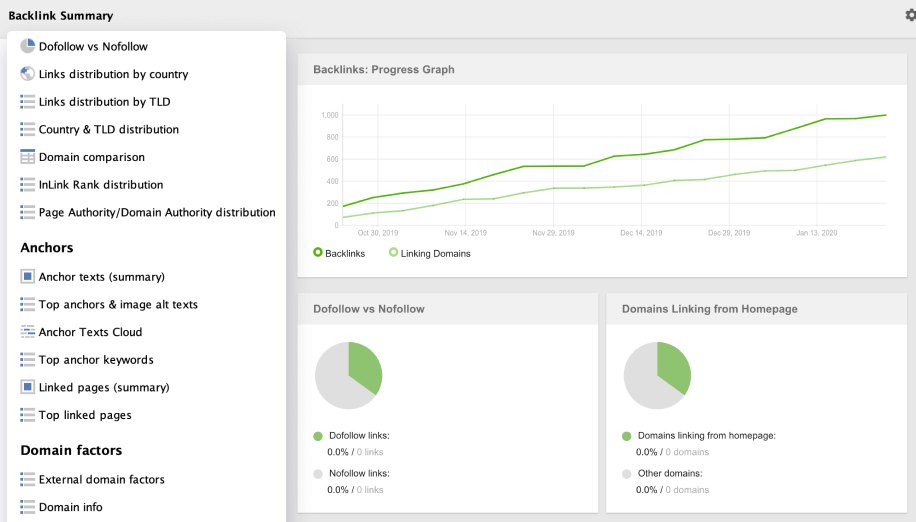 You may also want to read: How To Conduct A Competitive Analysis In Marketing
4 Instagram eCommerce Tools
1) Create a Custom Landing Page – Have2Have.It
Make it easy for customers to shop with your business from their mobile phones. Have2Have.It by Soldsie provides a way for your brand to stand out with a live link in your profile and a storefront design. Send prospects right to your eCommerce website and improve your conversion rates. A free option is available for one profile along with affordable packages as your business grows online.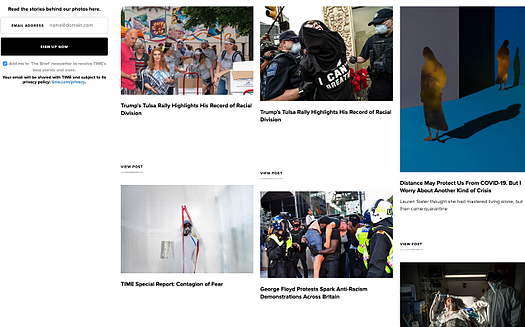 2) Make Your Posts Simple to Shop From – Curalate
Would you like to make it simple for your followers to make a purchase directly from your Instagram account? Then you will love this easy to use tool, which will quickly help you create a custom storefront. Curalate provides a creative way for your brand to reach an interested audience through images and video created by your company and fans. Develop content that is relevant to them and improve your overall customer experience with their safe and secure software.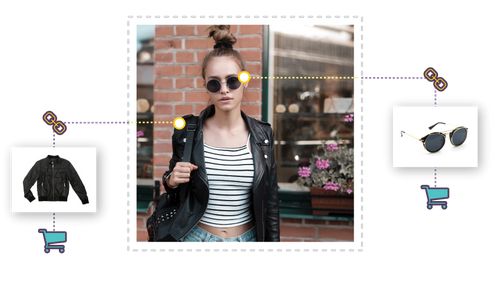 3) Shopping Beyond Your Feed to Instagram Stories – Shopping Stickers
Visually attract new shoppers on Instagram with fun stickers. Shopping Stickers to Instagram Stories allows you to post your brand's story with a sticker or shopping bag icon, which allows users to view more information about your product or service. Stories are one the best ways to attract new customers and grow your brand.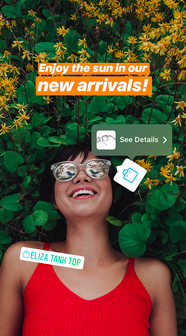 4) Create Shopping Galleries – Shop Social
Easily sell products in a customized storefront. Shop Social allows your customers to find just the right item that they are searching for with integrated click and buy features. Tag multiple products, customize languages, and monitor your sales from their dashboard. The tool includes integration with Google Analytics and can be joined without the need to sign any contracts.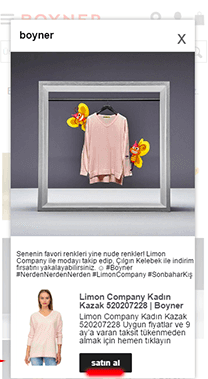 You may also want to read: Does Instagram Marketing Have a Place in B2B? Yes, and Here's How
Any Comments?
Do you have any experiences with the above tools that you'd like to share?  Are there any tools in the above categories which you think our readers should know about? Have you made any new tool discoveries that you feel are about to take off and would like to share with others? If so, please leave your comment, below.
This is a curation of 3 Business Tips posts that originally appeared on susangilbert.com. They are republished here with permission:
https://susangilbert.com/4-facebook-ad-tools-that-will-increase-your-sales/
https://susangilbert.com/improve-your-marketing-with-these-4-competition-research-tools/
https://susangilbert.com/4-instagram-tools-to-improve-your-ecommerce-strategy/
Sign Up For Our Mailing List
If you'd like to receive more in-depth articles, videos, and Infographics in your inbox, please sign up below
Sign up for the newest articles from Curatti, delivered straight to your inbox
Featured image: Copyright: 'https://www.123rf.com/profile_vectorlab' / 123RF Stock Photo
The following two tabs change content below.
Online Marketing with Focus - Let Susan Guide you to Online Success. Especially loves to help Authors, Speakers, Coaches & Entrepreneurs.
Susan Gilbert
uses her laser focus knowledge to coach and provide online marketing and social sharing programs. Author and publisher of several books including "The Land of I Can," and "KLOUT SCORE: Social Media Influence," Susan combines online marketing with strategic thinking. Follow her Digital Marketing Tips at her blog:
www.SusanGilbert.com
Latest posts by Susan Gilbert (see all)