12 Tools To Improve Marketing ROI, Strategy & Knowledge
The following is made up of 3 "Monday Tips" articles, each of which talks about 4 helpful tools and resources around a specific area of your business. Today's theme centers around Content Marketing Tools. The subjects are:
Increase your Marketing ROI
Improve Social Media Marketing strategy
Expand your Marketing knowledge
Increase Your Marketing ROI With These 4 Tools
1) Track important SEO and social data – Agency Analytics
Gather SEO and social media insights for your business and your clients. Agency Analytics is an all-in-one SEO, PPC, social and analytics tool that operates from an simple dashboard. Gather data on your backlinks, social networks, Google Adwords campaigns, and more. This powerful resource is tailored to be affordable yet as comprehensive as what an expensive firm would offer.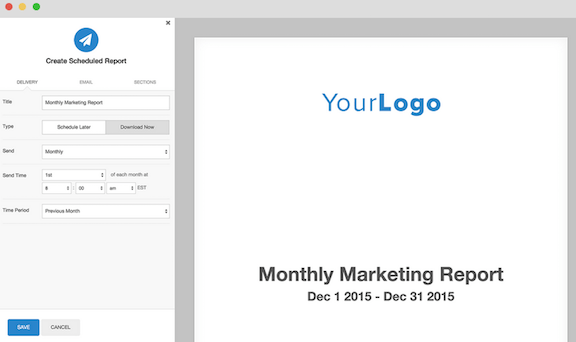 2) Simple password management – RoboForm
If you are looking for better way to track all of your passwords then you will love this resource. RoboForm is a free tool you can use to instantly remember multiple accounts with just one click. Access it from a computer or mobile device with top rated security features. Never forget a password again with this great tool!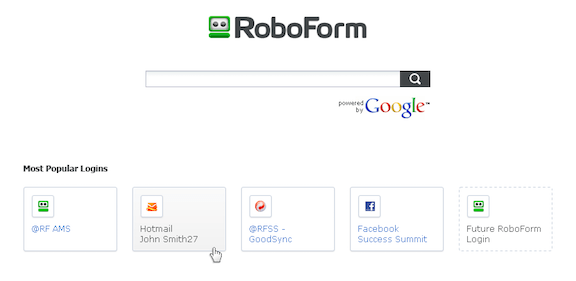 3) Improve task management and save time – Producteev
Get your important projects done efficiently and in a timely manner. Producteev is a great tool for businesses on the go with its computer and mobile interface. Easily access your clients' work for you and/or your team with a task tracker and colored labels for easy viewing. You can collaborate with any number of members with privacy options and comments.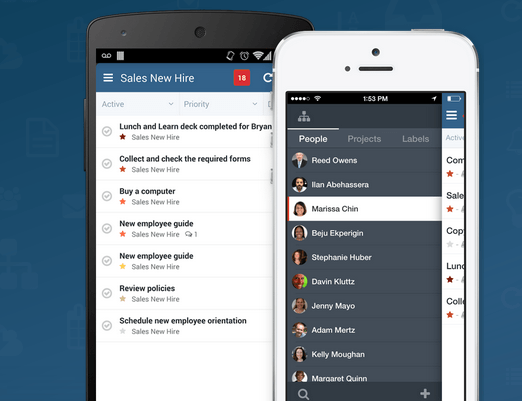 4) Convert website visitor into customers – HelloBar
If you want to improve the effectiveness of your website, but don't know where to start then this simple tool can help. HelloBar allows you to create the right message for your target market at the right time. Send messages to your email subscribers as well as promote your content on social media. This smart resource will help grow your following and includes A/B testing to track your results.

Use These 4 Apps to Improve Your Social Media Marketing
1) Social search made simple – SparksFly
Find what's right for your target market in your social feeds. SparksFly is an intelligent app that will enable you to follow the right people in topics that are of interest to your business and community. Easily share your content to social media or send out an email. The automated search feature will help you find the best in your feeds so that you don't have to waste time scouring them. Download is available for both Android and iOS users.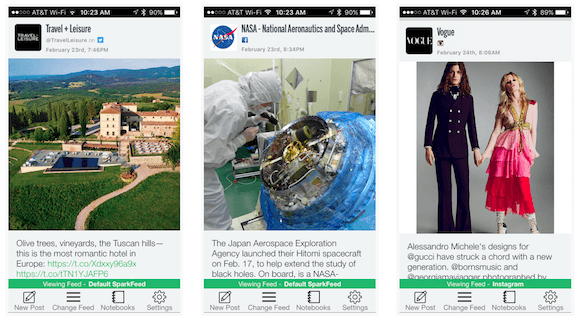 2) Accelerate your content search – Feedly
If you miss Google Reader then you will find this mobile app a great solution to find the latest trending news in your industry. Feedly includes up-to-date articles from a large variety of topics including business, marketing, technology, writing, and more. Discover the latest RSS feeds from influencers and select the best content to share for your audience.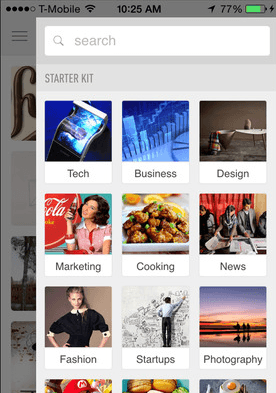 3) Monitor your brand in real time – Mention
Manage your online properties all from one place. Mention for iOS allows you to monitor your activity and tracks relevant mentions of your business on social media. Gather statistics and create alerts in order to stay up to date on the latest feedback and mentions for your brand.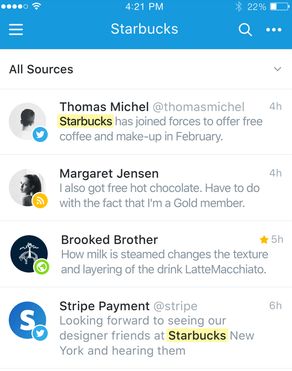 4) Manage your social media and content marketing – DrumUp
Would you like to share meaningful content that sparks a conversation? DrumUp is an app that helps you discover the best social media tweets and posts in real time. You'll find the most fresh and and relevant topics that your audience will love to share and respond to. Cut down your marketing time with their efficient content viewing and publishing features.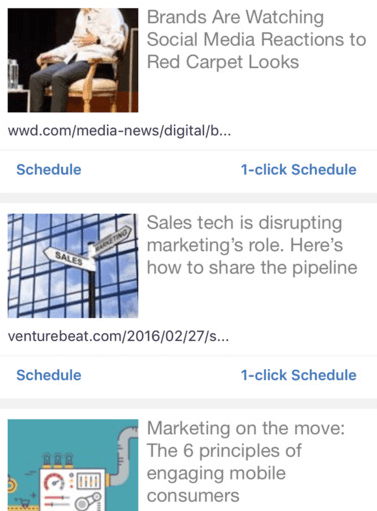 Expand Your Marketing Knowledge with 4 Tools
1) Grow Your Business Through Facebook – Facebook Blueprint
Reach your social media marketing goals your way. Facebook Blueprint is available to anyone who wants to build a strong presence on their platform with global training and certification. The online classes are free where you can learn at your own pace all about leveraging both Facebook and Instagram for the best results. Find out more about terminology, creative best practices, and more. Schedule an exam to add an official blueprint to your profile online.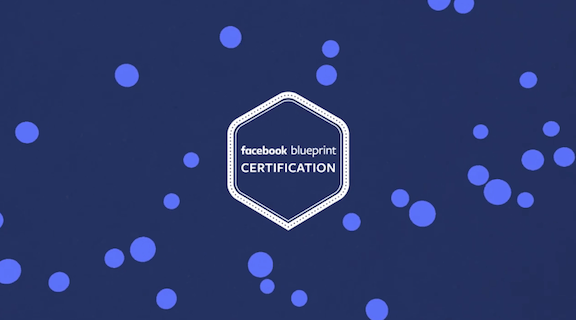 2) Technology, business and creative skills – ALISON
If you are looking for professional training for free then you will love this great tool that will help you gain new skills. ALISON is an education online resource that offers the best topics for businesses, authors, entrepreneurs, and more. Earn your diploma in subjects like online business, business intelligence, and marketing management. There are hundreds of programs to choose from, and getting started is simple with a self-paced curriculum.

3) Earn Better Digital Skills – Google Online Marketing College
Get the most out of your AdWords campaigns and prepare for certification. Google Online Marketing College is a comprehensive online training challenge that enables you to master the business skills you need to successfully grow your sales online. Modules are self-paced and taught by actual professors in topics that include search advertising, analytics, AdWords fundamentals, ect.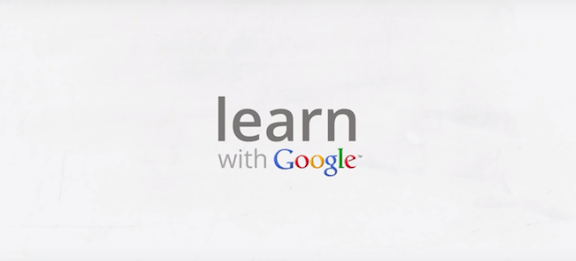 4) Free Social Media Analytics Course – quintly Academy
Learn the basics of social media analytics or refresh your existing knowledge. quintly Academy provides users with a full curriculum that starts with an introduction then moves you step-by-step through each stage of data, metrics, and goals. Whether you work for a brand, agency, or want to improve your business this is a great course to help take the guesswork out of complicated measurement.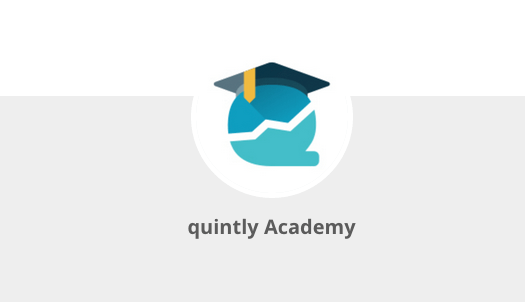 Over To You
Do you have any experiences with the above tools that you'd like to share?  Are there any tools in the above categories which you think our readers should know about? Have you made any new tool discoveries that you feel are about to take off and would like to share with others? Please leave your comment, below.
This is a curation of 3 Monday Tips posts which originally appeared on susangilbert.com. They are republished here with permission.
The original articles can be found here:
http://susangilbert.com/increase-marketing-roi-4-tools/
http://susangilbert.com/4-apps-improve-social-marketing/
http://susangilbert.com/expand-marketing-knowledge-4-tools/
Lead/Featured image: Copyright: Copyright: 'http://www.123rf.com/profile_rawpixel' / 123RF Stock Photo
The following two tabs change content below.
Online Marketing with Focus - Let Susan Guide you to Online Success. Especially loves to help Authors, Speakers, Coaches & Entrepreneurs.
Susan Gilbert
uses her laser focus knowledge to coach and provide online marketing and social sharing programs. Author and publisher of several books including "The Land of I Can," and "KLOUT SCORE: Social Media Influence," Susan combines online marketing with strategic thinking. Follow her Digital Marketing Tips at her blog:
www.SusanGilbert.com
Latest posts by Susan Gilbert (see all)