12 WordPress SEO, Content Research, and Video Editing Tools
The following is made up of 3 "Business Tips" articles, each of which talks about 4 helpful tools and resources around a specific area of your business. Today, the subjects are:
WordPress SEO plugins
Help in finding the right content
Video Editing
Give Your Visibility a Boost with These SEO WordPress Plugins
1) Fix Broken Links on Your Website – Broken Link Checker
Monitor your website and stay on top of links that are no longer working — including images. Broken Link Checker scans your posts, pages, comments, etc.. Get notifications and prevent search engines from following any broken links. Results are generated into a report along with a link to the page or post that needs to be updated.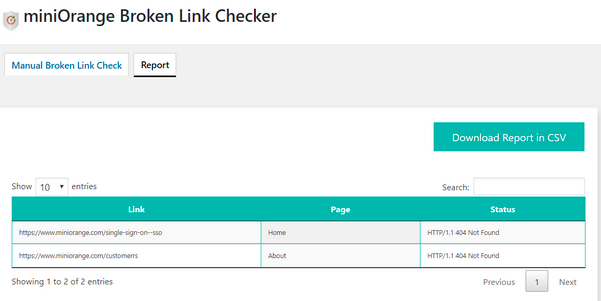 2) Add Nofollow Attributes – External Links
Drive search engines to the most important content — both external and internal. External Links is a simple plugin that allows you to quickly create a nofollow attribute. Add links to icons as well as scan entire pages and posts. Their built-in actions and filters help you to manage specific links.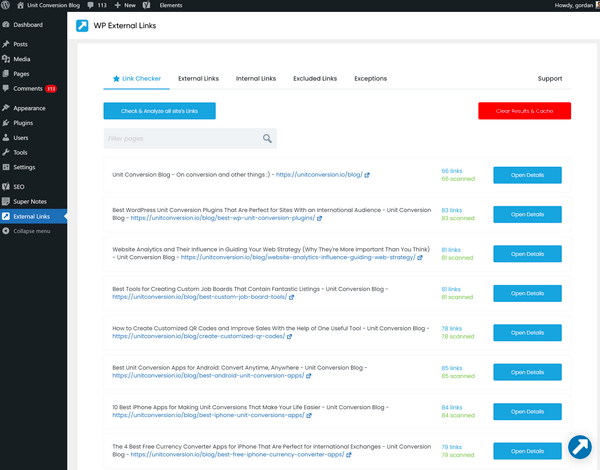 3) Easy Solution for Beginners – The SEO Framework
Optimize for search engines without the need to hire a developer. The SEO Framework is fully automated and helps you improve your search presence. The pre-configured options allow for adjustments on posts, pages, taxonomy, and term as well as suggestions on what to improve. Increase your social shares as well as page rank with this robust plugin.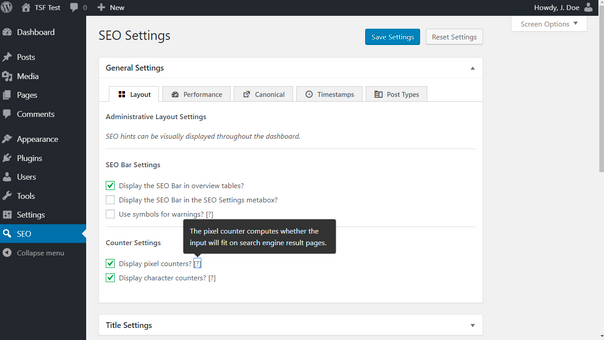 4) Format a Short Summary for Search – All In One Schema Rich Snippets
Create a synopsis of your website's pages on places like Google, Yahoo, Bing, and Facebook in a nice format. All In One Schema Rich Snippets allows you to create snippets that are interactive and stand out from the rest of the competition. This plugin helps improve your ranking and displays the right information when a user shares a link on Facebook.

You may also want to read: 7 Simple eCommerce SEO Tips To Help You Rank And Sell More
4 Tools to Help With Content Research for Your Audience
1) Instant Content Research Results – Answer the Public
Find out what people are asking about online with this powerful content curation search tool. Answer the Public helps you discover the most popular topics for your target market. Use one to two words to get results from countries around the world. Generate a visual or list view of the most popular questions being asked along with related terms.
2) Find the Best Topics in Your Niche – Content Idea Generator
If you need a simple way of discovering what the best content for your target market is then this tool can help you conduct research. Content Idea Generator provides results on what is well received by your audience. Simply answer 18 questions about what you sell for your business and gather over 300 suggestions for your blog and social media.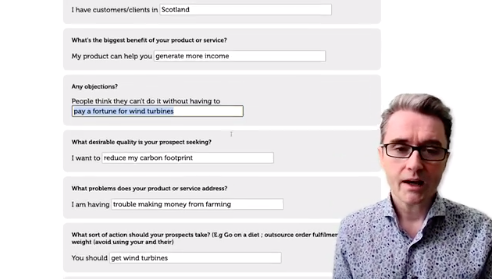 3) Gather Content From Top Resources – Feedly
Choose a topic and start following the latest publishers with this intuitive tool. Feedly allows you to search for companies, specific topics in your niche, and the latest trends. Create collections and instantly share articles to social media or capture for your content schedule.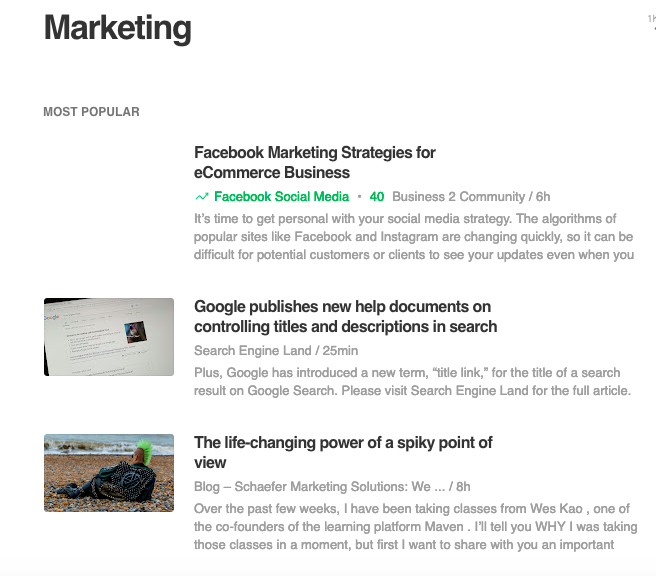 4) Explore Popular Search Phrases – Google Trends
Would you like to keep track of the latest trends on Google in realtime? Google Trends is a tool that provides advanced results directly from the search engine with up-to-date information on what matters the most to your audience. Gauge consumer behavior as well as featured insights and news stories for your industry. The tool includes current topics as well as comparisons to prior years in search.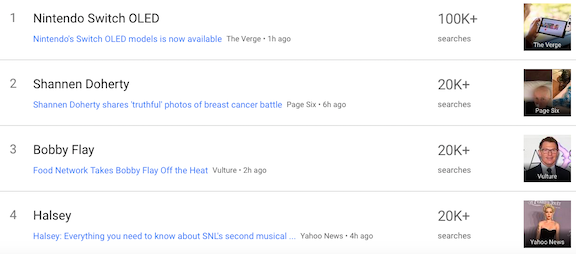 You may also want to read: Your Complete Content Plan Part 1: Keyword Research
Use These 4 Video Editing Tools to Make Your Mobile Marketing Stand Out
1) Advanced Video Edits and Filters – VSCO
Make your videos more visually appealing with your brand's own perspective. VSCO offers a membership app for iOS and Google Play that provides an extensive preset library that will bring your content to the next level. Add special effects, create a mix of content, and much more. Interact with other member creators as well as the VSCO team to gain inspiration and helpful tips.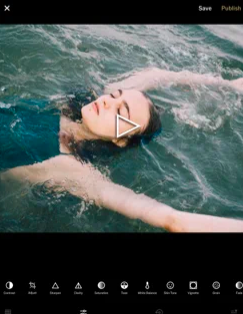 2) Make Beautiful Videos – Videohance
Get better creative control over your video edits. Videohance allows for adjustments in real-time with an included selection of textures to give your work a vintage look. Change a previously recorded video with powerful color and contrast controls. This premium app is available for iOS users, and even includes a feature to create an animated slideshow for your next webinar or product promotion.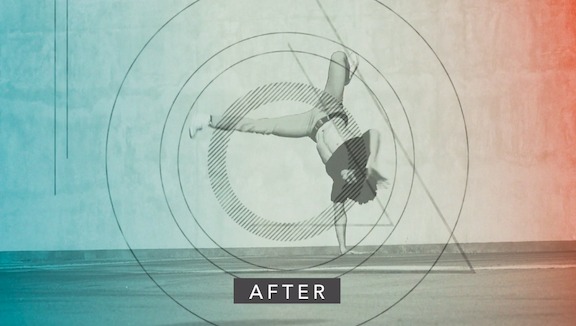 3) Record, Edit, and Share – Adobe Premiere Rush
Turn your photos into a fun and creative experience for your audience. Adobe Premiere Rush is a free app for iOS, which allows you to create amazing videos as you record them. Add fun effects with professional transitions that will make your content stand out to your audience. Finish them off with titles, color enhancement, speed adjustment, and built-in audio. Once your video is complete you can share it to social media with the correct aspect ratio.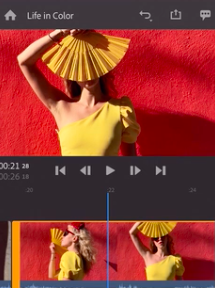 4) Professional Visual Stories – LumaFusion
Enhance and stylize your videos with this robust iOS app. LumaFusion helps you to create stand-out visual stories with integrated audio editing, tracks, a media library, multilayer titles, and more. Add special effects to your videos along with color correction and speed control. Export your final work with high-quality resolution up to 4K, and share to social networks like YouTube, Vimeo, and Instagram.
You may also want to read: 6 Video Marketing Mistakes You Should Avoid to Get Better ROI
This is a curation of 3 Business Tips posts that originally appeared on susangilbert.com. They are republished here with permission:
https://susangilbert.com/give-your-visibility-a-boost-with-these-seo-wordpress-plugins/
https://susangilbert.com/4-tools-to-help-you-find-the-right-content-for-your-audience/
https://susangilbert.com/use-these-4-video-editing-tools-to-make-your-mobile-marketing-stand-out/
Sign Up For Our Mailing List
If you'd like to receive more in-depth articles, videos, and Infographics in your inbox, please sign up below. We'll also keep you abreast of our upcoming soup-to-nuts blogging class.
Sign up for the newest articles from Curatti, delivered straight to your inbox
Featured image: Copyright: 'https://www.123rf.com/profile_etiamos' / 123RF Stock Photo
The following two tabs change content below.
Online Marketing with Focus - Let Susan Guide you to Online Success. Especially loves to help Authors, Speakers, Coaches & Entrepreneurs.
Susan Gilbert
uses her laser focus knowledge to coach and provide online marketing and social sharing programs. Author and publisher of several books including "The Land of I Can," and "KLOUT SCORE: Social Media Influence," Susan combines online marketing with strategic thinking. Follow her Digital Marketing Tips at her blog:
www.SusanGilbert.com
Latest posts by Susan Gilbert (see all)