12 Target Market Research, Social Selling, and Facebook Advertising Tools
The following is made up of 3 "Business Tips" articles, each of which talks about 4 helpful tools and resources around a specific area of your business. Today, the subjects are:
Target Market Research
Social Selling
Facebook Advertising
Get Ahead of the Competition with These 4 Target Market Research Tools
1) Effective Advertising Strategies – WhatRunsWhere
Find out how to create and implement the most effective ads in your industry. WhatRunsWhere allows your business to learn what is working well for other brands. Optimize your own campaigns according to gathered data and charts. Gain insights into what's going on in specific mobile ads and gather valuable traffic source information. Features include powerful research on affiliate campaigns, research top traffic sources, and daily updates.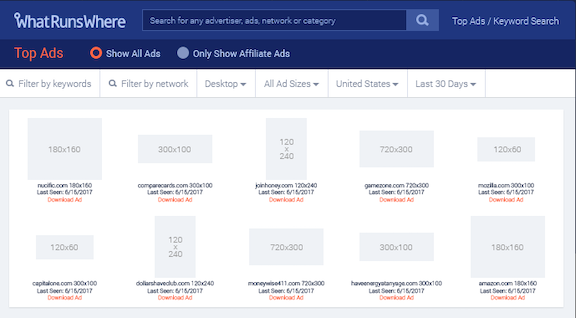 2) Discover What's Happening Online – SimilarWeb
If you would like to learn what brands in your industry are doing in their online marketing strategy, but don't have the time for research then this tool will help you get information quickly. SimilarWeb provides global online ranking information as well as traffic sources for leaders in your industry. Get a better understanding of customer intent while spotting emerging trends for your target market. This is a great tool for creating better SEO content, diving deeper into competitive analysis, improving leads and sales, and more.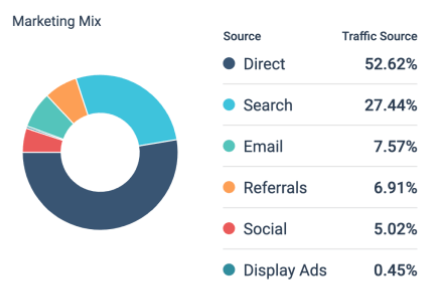 3) Reveal Conversations About Your Brand Online – Awario
Find out what people are saying about your business online. With Awario you can find the latest social mentions through over 13 billion web pages. This intuitive tool will enable you to better communicate with your community and improve your brand reputation. Join in on discussions as they happen in real-time as well as gather important research on what's trending in your target market.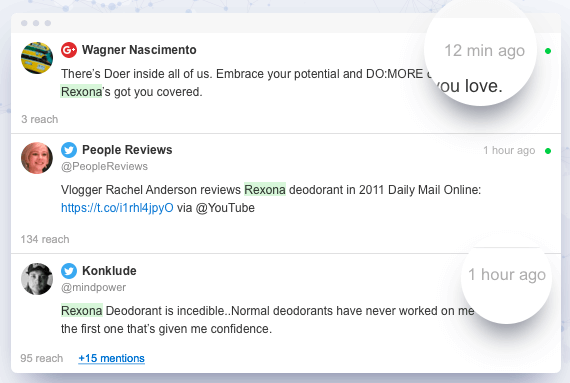 4) Powerful Backlink Research – SEO SpyGlass
Would you like to improve your website's links as well as find the best content from your niche? SEO SpyGlass helps you to clean up broken links as well as providing competitive analysis. This comprehensive tool pulls directly from Google Analytics and the Google Search Console for the best backlink results.

You may also want to read: Using Social Listening to Focus Your Online Marketing
4 New Social Media Tools on the Rise in 2022
1) Social audio – Clubhouse
Connect with people around the world through audio. Clubhouse allows for drop-in conversations with others who are on the platform. Join in a discussion or just listen to what others are talking about. Discover different rooms where you can engage with people inside your niche. Host your own room and build a larger brand audience online. The app is available to iOS and Google Play users for download on mobile devices.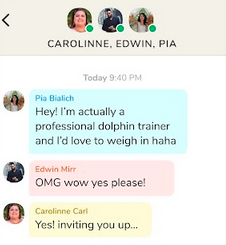 2) Ad-Free Social Network – CloutHub
Get involved in meaningful communication without being tracked by advertising. CloutHub is a newer platform where users can post and comment about issues on a variety of topics. Easily locate and connect with others, participate in live events, gather news, and more. Signup is free and accessible on a computer or mobile device.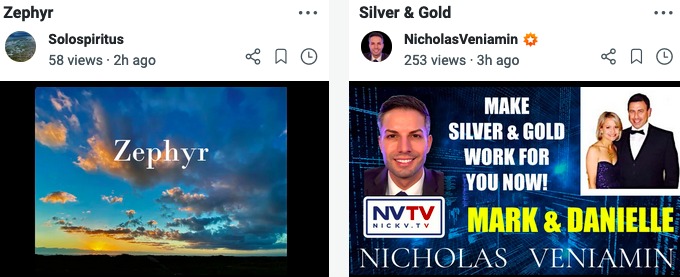 3) Real-Time Audio Chat – Twitter Spaces
Communicate directly with your brand followers through Twitter. Twitter Spaces helps your business to explain to others what products or services you have available through live questions and answers, helpful information, announcements, and so on. Host your own space or jump in on a specific conversation on either an Android or iOS mobile device.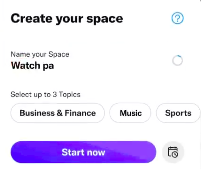 4) Simple Messaging – Honk
Communicate directly with your brand followers through live chat. Honk helps your business to answer customer questions, provide special offers, and connect with others in your industry. Messages are shown live as you type without the need for a send button. The chat history is not saved, however; you can see the two most recent live chats. Currently, this app is available for download to iOS users.
You may also want to read: How to Leverage Social Selling To Dominate Your eCommerce Niche
Increase Your Sales With These 4 Facebook Ad Tools
1) Video Ads That Stand Out – Biteable
Create video ads on Facebook that will attract more buyers. Biteable will help you get the attention of your audience with their creative video software made specifically for social advertising. Their built-in templates will enable you to quickly create a targeted ad right from your smart device or computer. Add an animation, special effects, and more, and share your ad instantly on Facebook.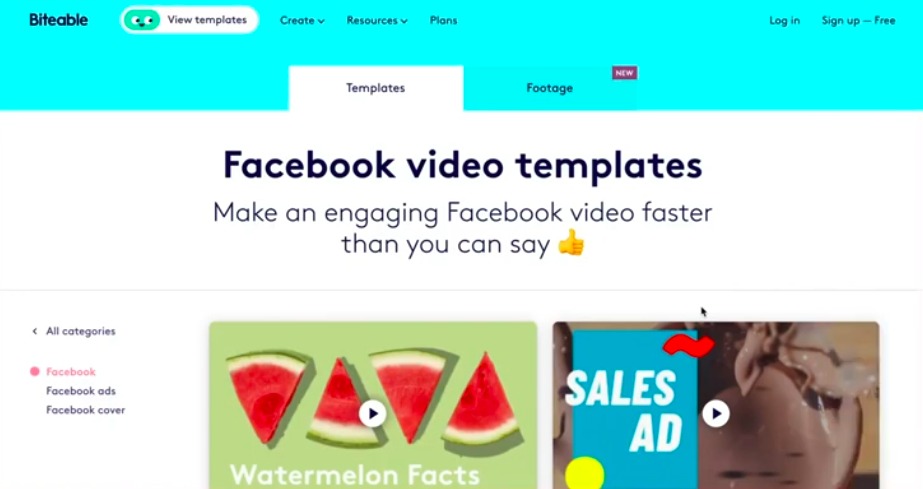 2) Pre-Designed Ad Templates – Canva
If you need a ready-made ad to customize without the need for graphic design software then you will love this resource. Canva is a cloud-based graphic design platform that includes professional quality templates both in their free and paid versions. Add your own graphics and videos or choose from their large selection. Various categories are available, so choose the one that suits your brand the best.

3) Advanced PPC Software – TapClicks
Increase your sales and performance with targeted ad campaigns. TapClicks not only helps you reach the right audience but also allows you to schedule your ads. Use this software to set desired times to post, start and stop ads, and create automations according to your target market. Measure your results with their built-in reporting and Google sheets integration.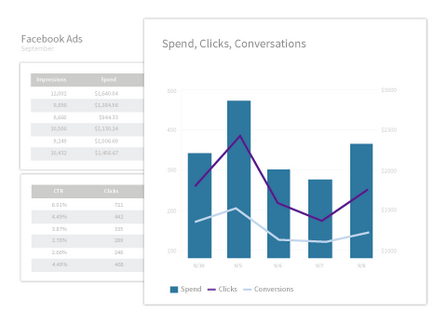 4) Capture Clicks And Leads – DriftRock
Would you like to find out who is most interested in your products or services? DriftRock can help you acquire more leads at a lower cost in advertising. Use this tool to improve communication with your customers from the moment they make a purchase and beyond. Learn new strategies and get advice from their team of experts for the best ad performance.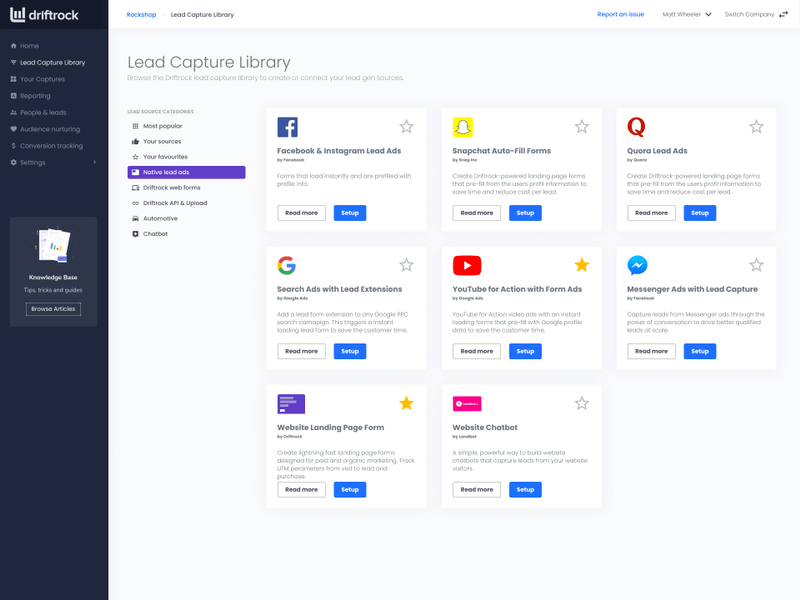 You may also want to read: Have a Product or Service that Targets Gen Z? Here's Everything You Need to Know About Reaching Them on Social Media
This is a curation of 3 Business Tips posts that originally appeared on susangilbert.com. They are republished here with permission:
https://susangilbert.com/get-ahead-of-the-competition-with-these-4-target-market-research-tools/
https://susangilbert.com/4-new-social-media-tools-on-the-rise-in-2022/
https://susangilbert.com/increase-your-sales-with-these-4-facebook-ad-tools/
Sign Up For Our Mailing List
If you'd like to receive more in-depth articles, videos, and Infographics in your inbox, please sign up below.
Sign up for the newest articles from Curatti, delivered straight to your inbox
Featured image: Copyright: 'https://www.123rf.com/profile_pixel3d' 123RF Stock Photo
The following two tabs change content below.
Online Marketing with Focus - Let Susan Guide you to Online Success. Especially loves to help Authors, Speakers, Coaches & Entrepreneurs.
Susan Gilbert
uses her laser focus knowledge to coach and provide online marketing and social sharing programs. Author and publisher of several books including "The Land of I Can," and "KLOUT SCORE: Social Media Influence," Susan combines online marketing with strategic thinking. Follow her Digital Marketing Tips at her blog:
www.SusanGilbert.com
Latest posts by Susan Gilbert (see all)