12 Social Media Networking, LinkedIn for Business, and eCommerce Sales Tools
The following is made up of 3 "Business Tips" articles, each of which talks about 4 helpful tools and resources around a specific area of your business. Today, the subjects are:
Social Media Networking
LinkedIn for Business
eCommerce Sales
Improve Your Networking on Social Media with These 4 Tools
1) Get Focused on the Right Audience – Audiense
Want to know what your audience likes the most? Find out with Audiense, which provides analytics and even ways to monetize your marketing. Use this resource to identify relevant users, create specific segments, and engage in meaningful conversations.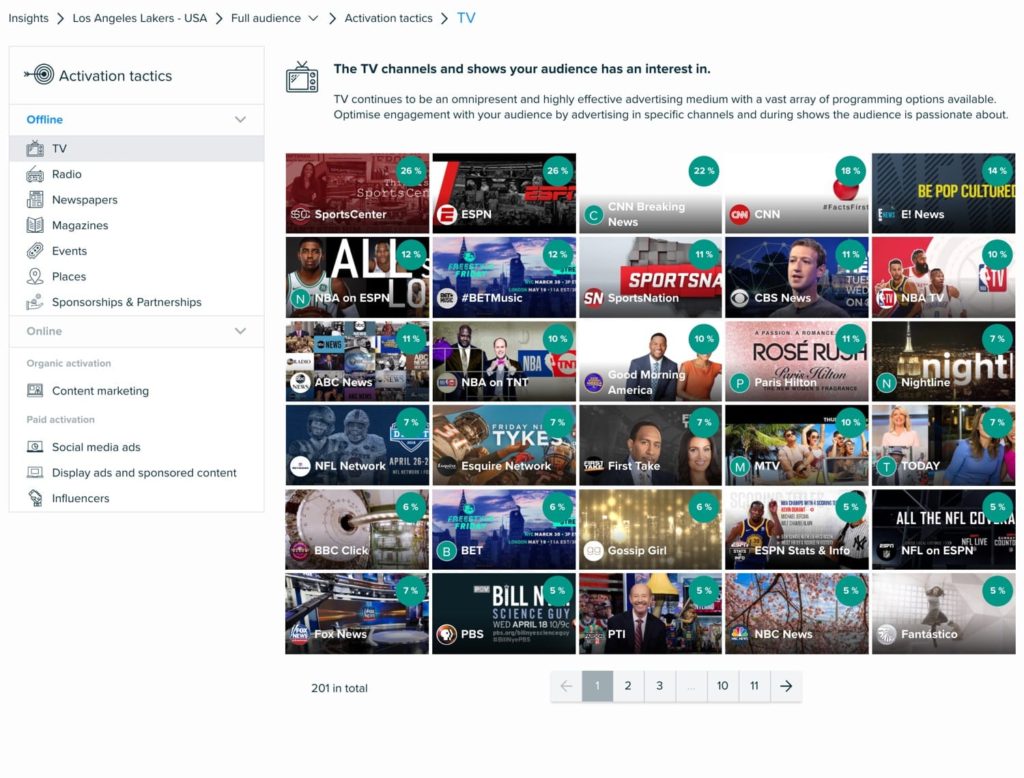 2) Gather Actionable Intent Insights – LeadSift
Easily locate potential leads in the midst of the buyer's journey. With LeadSift your business can prioritize the hottest leads as well as nurture those who are interested in making a purchase. Find out what people are saying about the competition so that your brand can have the right context before reaching out to them.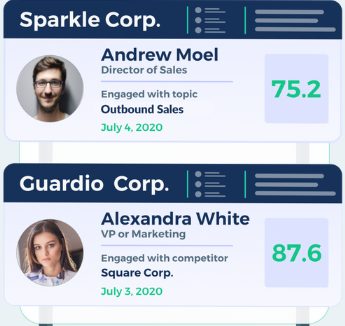 3) Collect Valuable Feedback – Tracx
Find out what's working and not working for your customers online. Tracx provides real-time data on what others are saying about your brand. Improve customer experience and communication with this great tool. Features include mobile-friendly landing pages, data measurement, and surveys.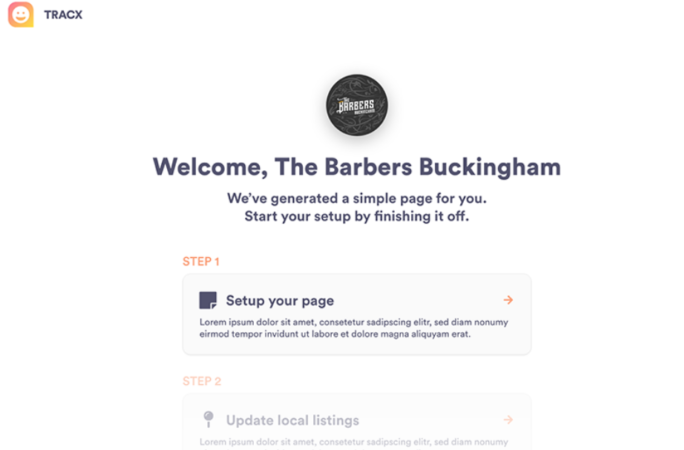 4) Instantly Find Relevant Content – ContentGems
Would you like a team working for you to discover the best content to share on social media? Well you don't have to hire anyone with this powerful resource, ContentGems. Just choose your topics with daily alerts, and watch your content marketing reach more readers. Millions of articles are indexed each week — just enter the search term to get the process started.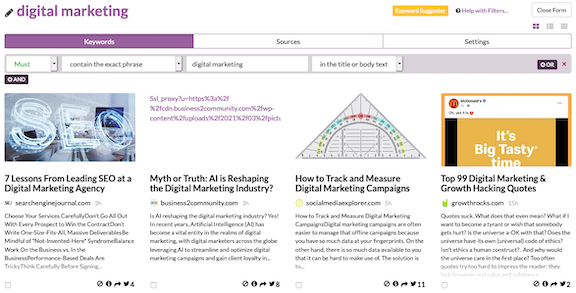 You may also want to read: B2B Networking: Be The One Who Listens
4 of the Best LinkedIn For Business Tools
1) Capture More Leads Safely – Expandi
Your LinkedIn network is making new connections every day. Stay in the loop with an easy-to-use software called, Expandi, which is a great lead generator. This is a great way to stay connected and not miss those important opportunities. Create campaigns with follow-ups, personalize your messages, choose a target audience, gather key insights and metrics, and more.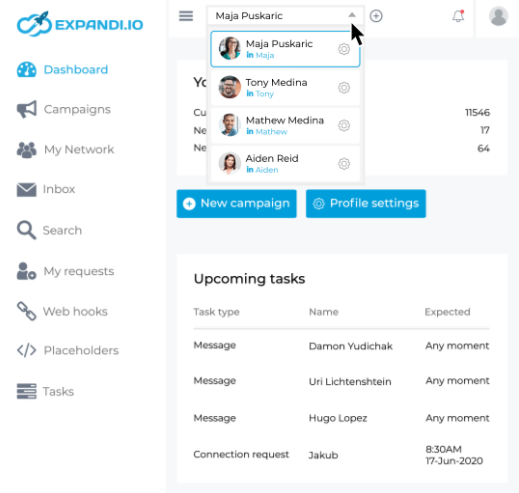 2) Never Miss an Important Contact – Sync.ME
Keep your LinkedIn connections in the loop with this smart app. Sync.ME allows you to improve your business communication including calendar management and incoming calls. Weed out spam callers and visually see who is getting in touch with you.

3) Reach The Right Prospects – LeadiQ
Find potential clients while you are logged into your LinkedIn account and on other places online. LeadiQ allows your business to gather leads that you can use in your sales management software. Find out who your team is reaching out to as well as review performance for more closed deals at a fast rate.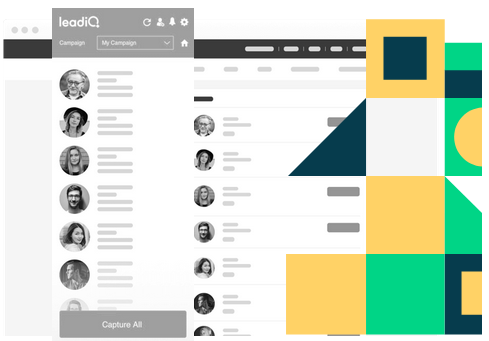 4) Manage CRM With Precision – LinkMatch
Want an easy way to find the right candidates and new connections? Then you will love LinkMatch, where you can add contacts quickly through their powerful CRM software. Automate your sales, integrate third-party apps, and generate more leads.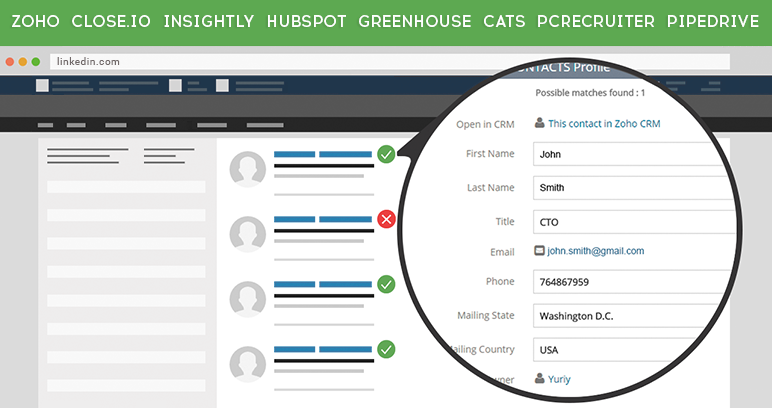 You may also want to read: 8 Reasons Why You Are Not Getting Business from LinkedIn
Leverage eCommerce Website Sales With These 4 Tools
1) Increase Revenue and Brand Awareness – Syte
You have a great product or service, but need to attract an interested audience. Syte software is a great tool that provides image recognition AI technology. Reach more people visually with increased engagement and an interactive product description the moment they arrive to your website. Analyze shopper habits as find out what other brands are doing online to attract more customers.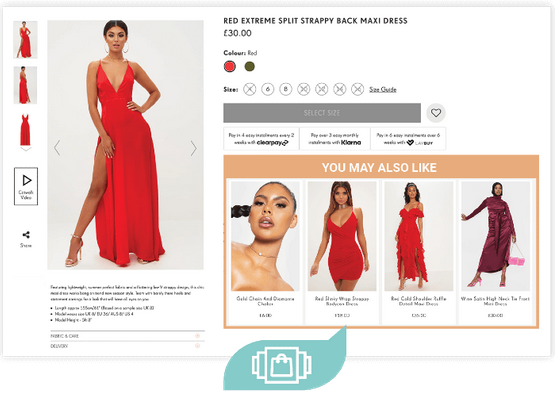 2) Targeted Messaging – OptiMonk
If you need a better way to encourage your potential buyers to stay on your website and make a purchase then you will want to reach them right where they are. OptiMonk CRM provides on-sight retargeting features that allows you to recover up to 15 percent of visitors who leave a page. Track the user's behavior, learn when and why they leave, provide valuable offers, and more. This smart software will enable you to turn more first-time buyers into paying customers.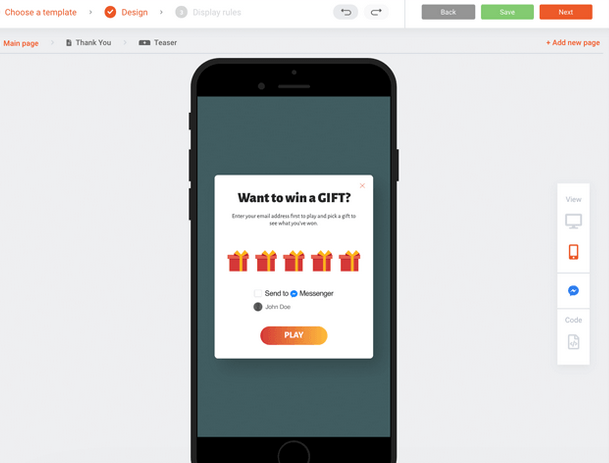 3) Run a Multi-Channel eCommerce Website – Sellbrite
List and sell your books, products and services to a variety of online marketplaces. Sellbrite allows you to reach more people where they are shopping from. Features include inventory management, listing management, inventory control, and order fulfillment in one easy to use dashboard. Integrations include Amazon, Google, Etsy, Shopify, and many more.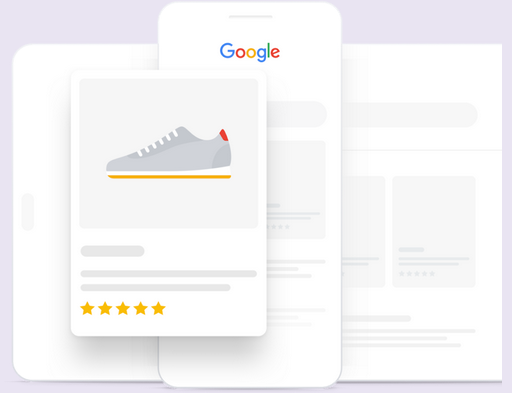 4) Enable Live Chat – LeadChat
Would you like to reach your prospects immediately with helpful information? LeadChat is a leading customer service tool that allows you to chat with your customers and leads right from your website. Have a ready staff available 24/7 with a personal touch that will drives more sales for your business. The human connection will help improve your customer experience with a guaranteed 10-second response time.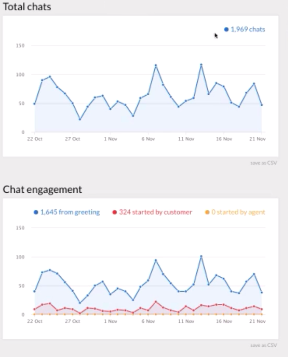 You may also want to read: 7 Strategies to Boost Your Ecommerce Sales With Facebook Ads
This is a curation of 3 Business Tips posts that originally appeared on susangilbert.com. They are republished here with permission:
https://susangilbert.com/improve-your-networking-on-social-media-with-these-4-tools/
https://susangilbert.com/4-of-the-best-linkedin-tools-for-business/
https://susangilbert.com/leverage-ecommerce-website-sales-with-these-4-tools/
Sign Up For Our Mailing List
If you'd like to receive more in-depth articles, videos, and Infographics in your inbox, please sign up below. We'll also keep you abreast of our upcoming soup-to-nuts blogging class.
Sign up for the newest articles from Curatti, delivered straight to your inbox
Featured image: LinkedIn
The following two tabs change content below.
Online Marketing with Focus - Let Susan Guide you to Online Success. Especially loves to help Authors, Speakers, Coaches & Entrepreneurs.
Susan Gilbert
uses her laser focus knowledge to coach and provide online marketing and social sharing programs. Author and publisher of several books including "The Land of I Can," and "KLOUT SCORE: Social Media Influence," Susan combines online marketing with strategic thinking. Follow her Digital Marketing Tips at her blog:
www.SusanGilbert.com
Latest posts by Susan Gilbert (see all)