12 Great Content Marketing Tools and Resources
The following is made up of 3 "Monday Tips" articles, each of which talks about 4 helpful tools and resources around a specific area of your business. Today's theme is around Content Marketing Tools. The subjects are:
Efficient Content Marketing
New Royalty Free Stock Image sources
Business Growth
Make Your Content Marketing Efficient With These 4 Tools and Resources
1) Create and publish trending content – Content Launch
Manage your content all from one place. Content Launch allows you to focus on the performance of your articles and shows you what is working and what is not. The software helps you stay organized and produce content in an efficient and timely manner. Use this tool to plan your topics, analyze data, keep track of the latest industry trends, and much more.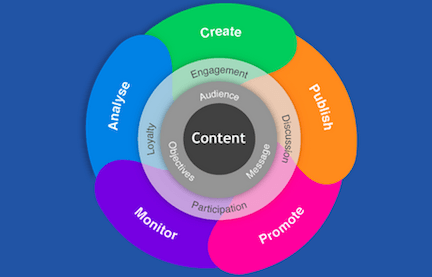 2) Easy access to a skilled, professional workforce – CrowdSource
If you need to hire someone to help you with writing, transcription, moderation, and data then this resource can provide those services for your business. CrowdSource includes a large database of qualified talent across multiple channels and countries. Workers are fully trained before starting tasks who are accountable to trusted reviewers to make the process the best it can be. This is a cost-effective solution to hiring more staff or finding freelancers who may not be qualified.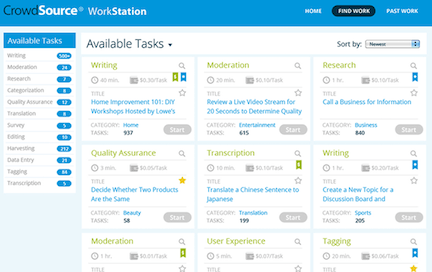 3) World-class content from the best writers –
If your business has not been able to successfully find the person to create professional articles for your niche then this smart service can help. Ebyline is a resource that connects you with the to authors who write original and fresh content that your audience will want to read. There are over 2,000 freelancers to choose from who have worked with top publishers like ESPN, Self Magazine, NPR, and more. Payment can be made through the tool and provides the necessary 1099s forms for tax purposes.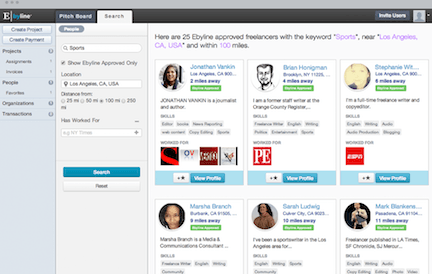 4) Attract a larger audience with interactive content – Ion Interactive
Would you like to increase your subscribers and conversion rates by going beyond text, video and images? Ion Interactive provides interactive experiences that encourage engagement without the need for coding. The intuitive tool helps you create white papers, infographics, contests, and more with simple customization. This resource will save you hours while providing the best content your audience will love.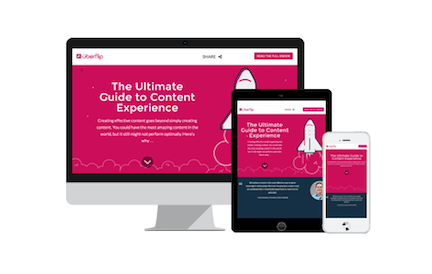 4 New Royalty Free Stock Image Resources
1) Big selection of professional images – Negative Space
Make your content and social media posts more visually appealing with images your followers will love. Negative Space is free resource that offers new stock photos each week — all without copyright restrictions. Search by category, copy space position or color. If you don't know what to look for right away you can choose their browse option and a list of categories will appear on the left hand side.

2) High quality photos – Polar Fox
Find the best photographers and their high-end photos for free. Polar Fox fine tunes and edits every image that is submitted with a large selection of categories to choose from to suite your content needs. This great resource is available on a desktop computer or as an app for iOS and Android.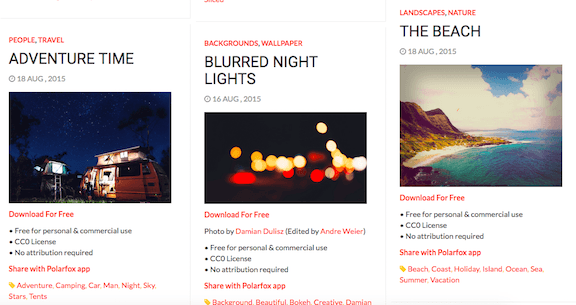 3) Creative commons photos – Travel Coffee Book
Easily find images that are not subject to copyright without having to spend hours in search. Travel Coffee Book offers a free subscription to download hundred of free photos from their large library. The beautiful images are inspired by travelers and updated on a regular basis with an archive of previous months of the year available.

4) Commercial stock photos – Morguefile
Find just the right photo for your business with this professional quality resource. Morguefile is a free image website for creative by creatives. Choose from a large selection of photos that inspire and look as if you paid hundreds of dollars for them. There are links to paid stock photo sites as well in case you can't find what you're looking for, but this resource will most likely have what you need!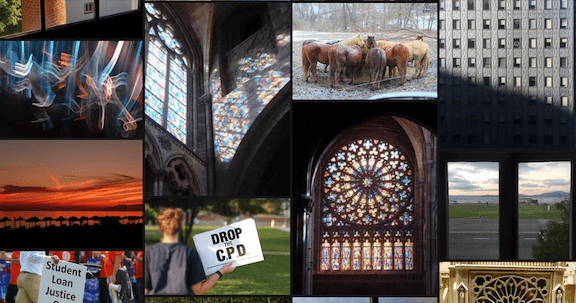 Grow Your Business in 2017 with These 4 Tools
1) Gain valuable sales data – Datanyze
Get real-time insights from buyer signals online. Datanyze is a smart software solution that will help you keep track of your customers' actions along with visitor insights. This intuitive tool will pull information from your website, and include predictive analytics and technology resources that fit your business. The resource can help your business build a stronger presence online with precise insights and data.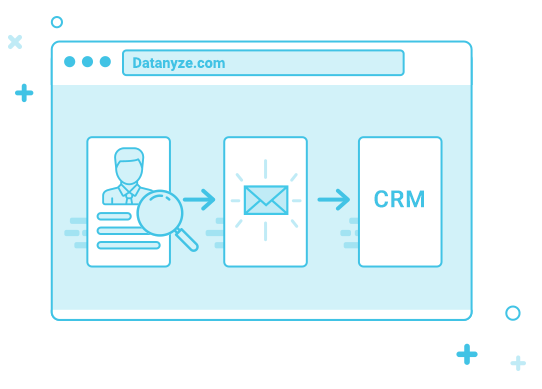 2) Savvy email marketing for bloggers – ConvertKit
Do you need to improve your email strategy with better insights? ConvertKit provides a simple platform that helps you create targeted emails to your subscribers. There are over 35 integrated marketing services such as Squarespace, Gravity Forms, Teachable, LeadPages, and more. The cost of the this tool is made to be affordable for smaller budgets who want professional results and more website growth.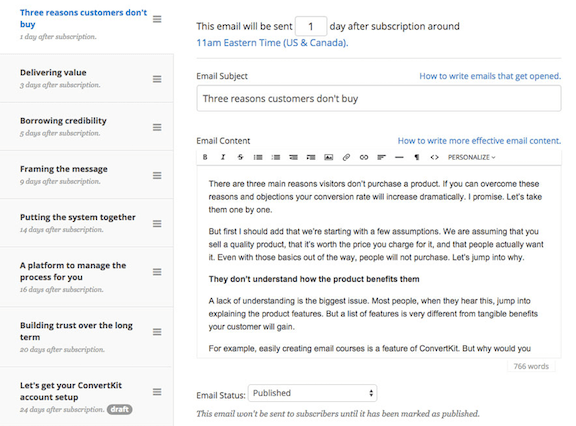 3) Sophisticated data analyzing for everyone – Chartio
Explore and visualize your business data with ease. Chartio allows you to gather information from just about anywhere online without the need to know complicated SQL language. The results are turned into visual stories that are clear and easy to follow so that you can learn exactly how your business is being viewed online.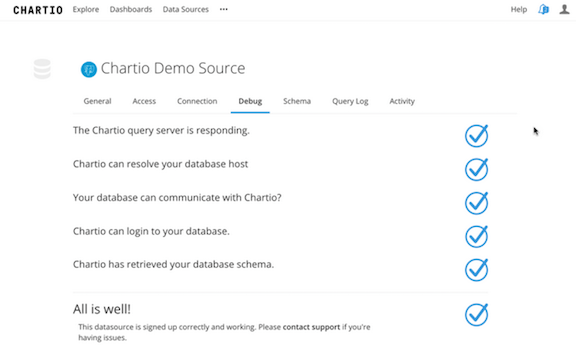 4) Learn your customer satisfaction rate – SatisMeter
Reduce your churn rate and start accelerating your sales growth. SatisMeter collects important feedback on your business's products or services via mobile or from a desktop computer. Provide what your customers need with surveys and real-time analytics. Their Net Promoter® system will allow you to measure your progress and build a loyal following.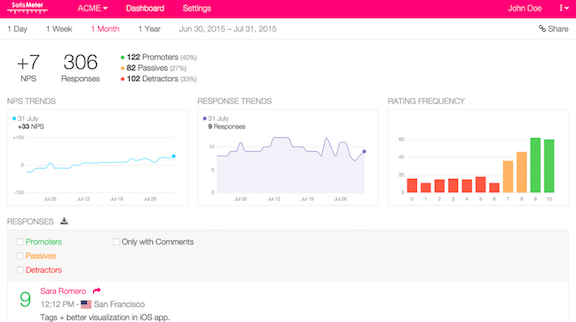 Over To You
Do you have any experiences with the above tools that you'd like to share?  Are there any tools in the above categories which you think our readers should know about? Have you made any new tool discoveries that you feel will take off in 2017 and would like to share with others? Please leave your comment, below.
This is a curation of 3 Monday Tips posts which originally appeared on susangilbert.com. They are republished here with permission.
The original articles can be found here:
http://susangilbert.com/make-content-marketing-efficient-4-tools/
http://susangilbert.com/royalty-free-image/
http://susangilbert.com/grow-business-2017-4-tools/
Lead/Featured image: Copyright: 'http://www.123rf.com/profile_sirastock' / 123RF Stock Photo
The following two tabs change content below.
Online Marketing with Focus - Let Susan Guide you to Online Success. Especially loves to help Authors, Speakers, Coaches & Entrepreneurs.
Susan Gilbert
uses her laser focus knowledge to coach and provide online marketing and social sharing programs. Author and publisher of several books including "The Land of I Can," and "KLOUT SCORE: Social Media Influence," Susan combines online marketing with strategic thinking. Follow her Digital Marketing Tips at her blog:
www.SusanGilbert.com
Latest posts by Susan Gilbert (see all)