12 Spam Protection, Streaming Video, and Business CRM Tools
The following is made up of 3 "Business Tips" articles, each of which talks about 4 helpful tools and resources around a specific area of your business. Today, the subjects are:
Spam protection
Streaming video
Business CRM
Stop Website Spam With These 4 WordPress Plugins
1) Cloud Spam Protection – CleanTalk
Stop hackers from coming into your website with this reliable security plugin. CleanTalk does not require a captcha code or image yet works quickly to eradicate spam bots. Protect your website in the following areas: comments, online orders, widgets, registration pages, calendars, contact pages, subscriptions, and custom web forms. Use this plugin to improve trust and attract more subscribers.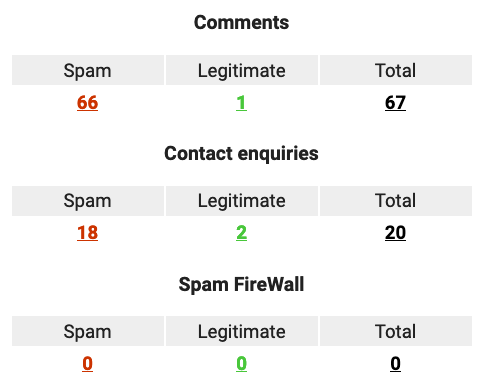 2)  Disable Failed Login Attempts – Login LockDown
Stop hackers trying to break into your website. Login LockDown, provides IP address information of those who have failed to login to your website. After a certain number of attempts, access will be denied. This is especially good to use to protect your password from a brute force entry.

3) Fix Security Holes – iThemes Security
Detect and fix vulnerabilities on your WordPress website with 30 different options. iThemes Security (previously known as Better WP Security) is a trusted and reliable free plugin you can add to protect your website and create useful backups. The plugin is part of the iThemes software development, which makes it reliable and simple to install.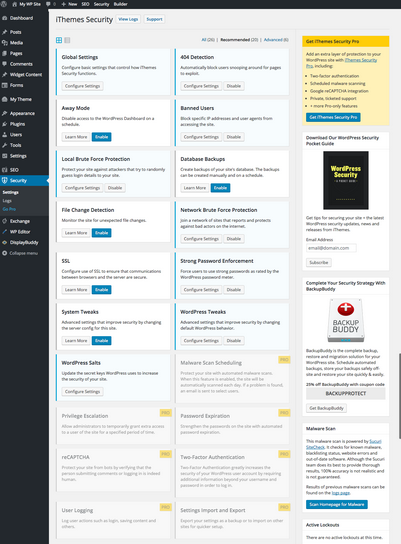 4) All-in-one Website Protection – BulletProof Security
Scan for malware, create a strong firewall, and more with this trusted plugin. BulletProof Security stops hackers' malicious scripts in their tracks and monitors suspicious activity that might be occurring. Features include a one-step setup, login security, login monitoring, HTTP error logging, and more.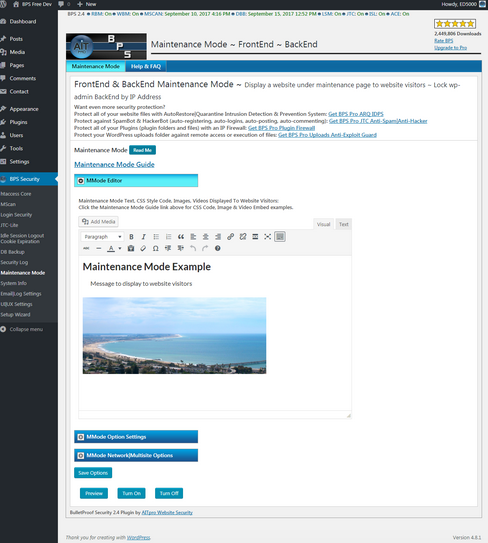 You may also want to read: If You're Working From Home, You Need More Data Backups
Improve Your Brand Presence Online With These Live Streaming Video Tools
1) Live Video Production Software – Wirecast by Telestream
Broadcast your live videos in a professional format. Wirecast by Telestream is a great way to capture, produce, and stream your videos without the need for a high-end production studio. In addition to your video camera, you can also turn your iPhone into a live recording device. Get in on live social media feeds as well as precise audio/visual sync capabilities for top-quality shows.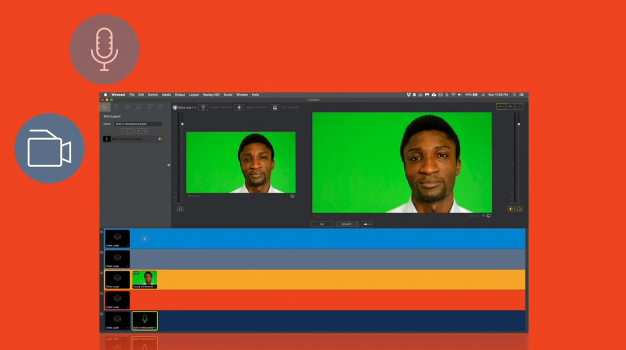 2) Secure Live Video Meetings – Google Meet
Reach your viewers and customers instantly with this free resource available for Google Chrome or through your account. Google Meet allows users to start a group conversation, have private video chats with customers, and more. Use this tool to create a better connection with your prospects as well as your team in an encrypted and safe portal that helps stop hackers from breaking into your conversations.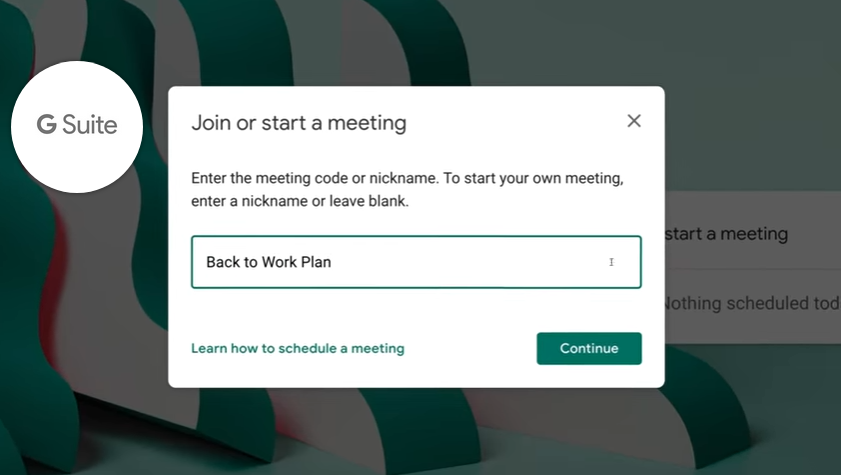 3) Go Live On Your Page – Facebook Live
Build a larger brand audience with live events and behind the scenes video. Facebook Live can help your business stand out with real-time shows such as product demos, interviews, and more. This is a fun way to better connect with your fans and to create a meaningful message that will gain a lot of visibility quickly.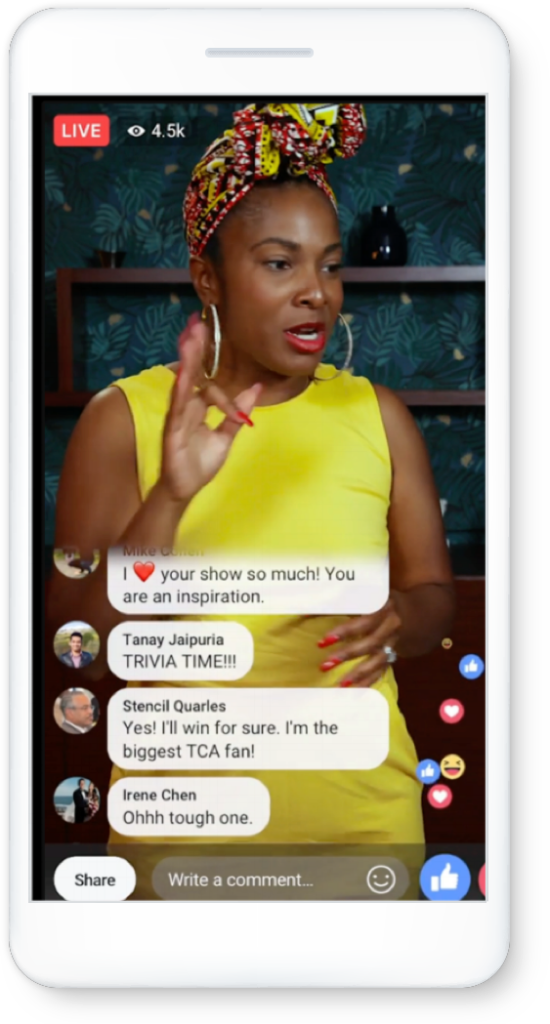 4) Start Streaming Quickly and Easily – Open Broadcaster Software
Would you like to start a broadcast for free? OBS is an open-source software for PC, Linux, and Mac users, which allows for recording and broadcasting your live videos. The developers have also created an API, which allows other developers to create their own plugins to better control the streaming experience on social media. Features include screen capturing, simultaneous scenes, an audio mixer, and more.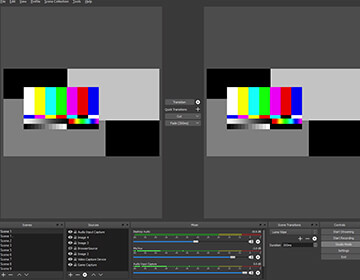 You may also want to read: SEO Benefits of Live Streaming Videos
Improve Your Business CRM with These 4 Tools
1) Focus On The Right Deals – Pipedrive
Keep tabs on all of your new opportunities without missing an important sale. Pipedrive is a great tool that allows you to organize information, daily activities, and potential customers. See everything that is going on with your prospects so that you can successfully close your deals. Set up just takes a couple of minutes and includes integration with your sales apps like Google and Microsoft.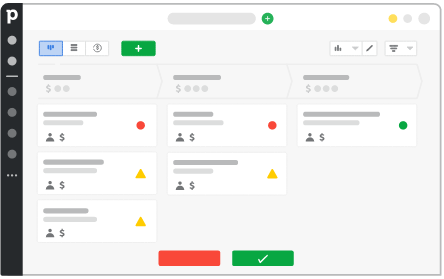 2) Automated CRM – Salesmate
Organize your sales process while improving your team performance. Salesmate helps you to build better customer relationships as well as increase your conversion rates. Eliminate wasted time and improve your performance and communication with prospects. This allows for a more personalized experience and faster turn-around.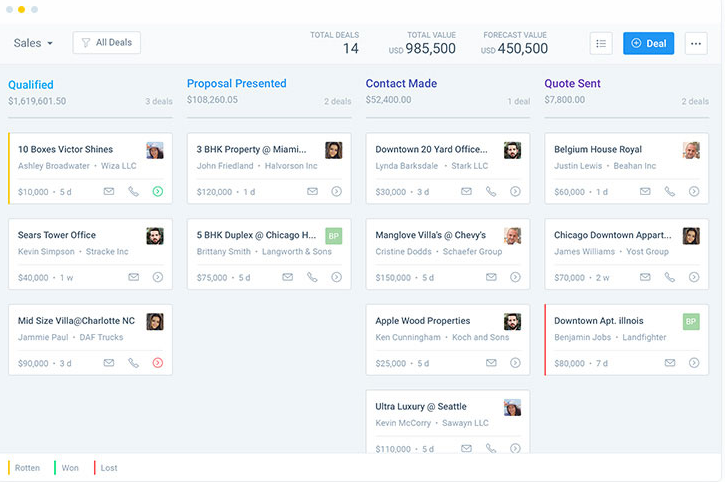 3) Check The Competition – Visualping
Find out what changes and updates are happening with your niche competitors. Visualping allows you to track updates on websites. Gain insights on price changes, new trends, and product availability. You can choose to monitor a portion of a website or the entire URL on their website.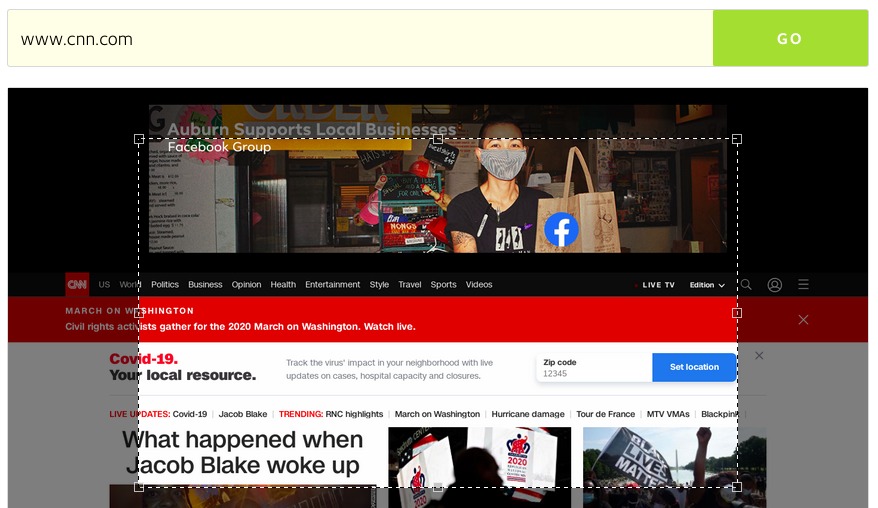 4) Better SEO and PPC Marketing – Topvisor
Manage your search engine optimization strategy and PPC campaigns all from one place. Topvisor provides insights on the right keywords for your target market along with website rank tracking, statistics, and more. The software is used by marketers, SEO experts, and novices who need a simple solution to complex data.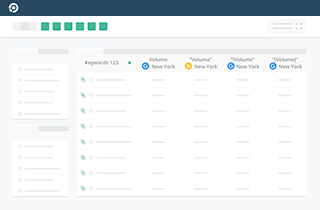 You may also want to read: 5 Best Customer Success Strategies That Can Help You Grow Your Business
Any Comments?
Do you have any experiences with the above tools that you'd like to share?  Are there any tools in the above categories which you think our readers should know about? Have you made any new tool discoveries that you feel are about to take off and would like to share with others? If so, please leave your comment, below.
This is a curation of 3 Business Tips posts which originally appeared on susangilbert.com. They are republished here with permission:
https://susangilbert.com/stop-website-spam-with-these-4-wordpress-plugins/
https://susangilbert.com/improve-your-brand-presence-online-with-these-live-streaming-video-tools/
https://susangilbert.com/improve-your-business-crm-with-these-4-tools/
Sign Up For Our Mailing List
If you'd like to receive more in-depth articles, videos, and Infographics in your inbox, please sign up below
Sign up for the newest articles from Curatti, delivered straight to your inbox
Featured image: Copyright: 'https://www.123rf.com/profile_norgal' / 123RF Stock Photo
The following two tabs change content below.
Online Marketing with Focus - Let Susan Guide you to Online Success. Especially loves to help Authors, Speakers, Coaches & Entrepreneurs.
Susan Gilbert
uses her laser focus knowledge to coach and provide online marketing and social sharing programs. Author and publisher of several books including "The Land of I Can," and "KLOUT SCORE: Social Media Influence," Susan combines online marketing with strategic thinking. Follow her Digital Marketing Tips at her blog:
www.SusanGilbert.com
Latest posts by Susan Gilbert (see all)