12 Influence Marketing, Facebook Page and Video Marketing Tools
The following is made up of 3 "Business Tips" articles, each of which talks about 4 helpful tools and resources around a specific area of your business. Today, the subjects are:
Building your business with Influence Marketing tools
Growing your Facebook Page
Improving your Video Marketing
Build Your Business with These 4 Influence Marketing Tools
1) Don't Miss Important Mentions – Social Searcher
Stay on top of the latest mentions about your brand on social media. Social Searcher helps you to easily track conversations from your Fans and followers online. Metrics are pulled from hashtags, frequency, sentiment, and reach to name a few. This simple tool will help your business identify the right audience as well as who to follow in your industry.
2) Build More Trust Online – Klear
Discover the right influencers in your niche. Klear has powerful filtering options to hone in on the best along with the ability to focus demographics, category, and location. The goal with this resource is to connect with users in your niche who have a large following and forge relationships with them. As your brand is mentioned by them you this will help spread the word and create a trusted persona for your target market.
3) Understand Conversations in Realtime – Hootsuite Insights
Learn what the social sentiment is about your brand from your community as it happens. With Hootsuite Insights you can filter results based on location, language, and gender so that you can be more responsive to your leads and customers. As trends change, you will be notified right away – whether negative or positive – so that your business can stay one step ahead of your audience.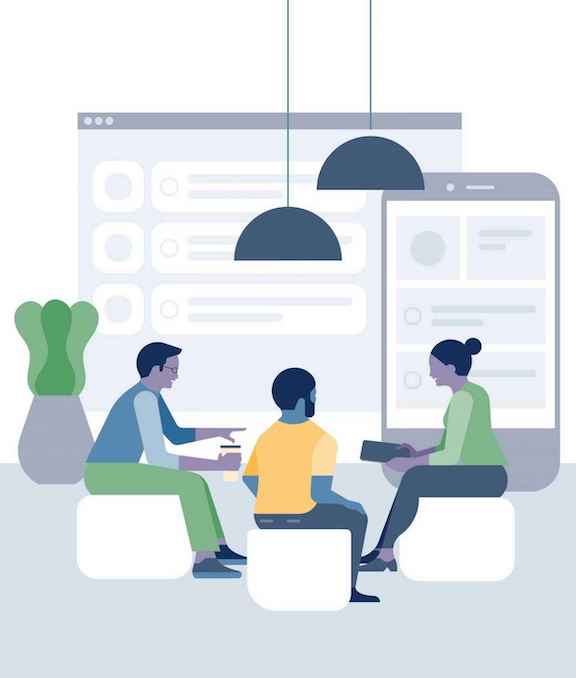 4) Collaborate with Influencers – BuzzSumo
Find out who the top people are in your industry with powerful analytics in BuzzSumo. Use this tool to search for a specific keyword or hashtag in your niche, and go even farther by learning who has shared that specific type of content. If you need to improve on topics for content marketing then you will love what this software has to offer. This is also a great way to find journalists or other media outlets to promote your work.
You may also want to read: 7 of the Best Ways Your Brand Can Benefit from Influencer Marketing
4 Tools That Will Help Grow Your Facebook Page
1) Stand Out with Page Tabs – Woobox Facebook Tabs
How about making your products and services stand out on your Facebook Page? Woobox is a premier software developer, and one of their product offerings is creating custom tabs for your brand's products or services. Use this tool to connect all of your social networks, promote a branded hashtag, create a menu, and much more!
2) Automate Facebook Messenger – Chatfuel
Connect with your customers and prospects instantly. Chatfuel is a chatbot powered by AI technology that will help your business increase sales and reduce customer churn. Use this tool to engage with warm leads, reduce support costs, make an announcement, and so on. It's free to try with no coding experience required.
3) Give your Page an upgrade – 22Social
Turn your Page into a high-end promotion hub. 22Social provides a smart way to maximize your audience reach. Once it is installed you can invite your social contacts from all of your networks to join in and spread the word. Instant visibility means more opportunity for leads, traffic, and conversions in addition to building your fan base.
4) Live video on Facebook – Vimeo LiveStream
Turn your audience into brand advocates on Facebook with a video in realtime. The Vimeo LiveStream feature is a powerful tool that you can use to instantly attract more loyal followers or connect with your business team. Have more engaging conversations while converting leads into sales through CTAs and cards. Features include polls, analytics, video management, and 1080p live steaming just to name a few.
You may also want to read: Has Your Business Facebook Page Stopped Growing?
Improve Your Video Marketing Strategy With These 4 Tools
1) Make Captivating Videos – Typito
Help your video content stand with catchy text overlays. Typito includes over 200 templates to choose from that your business can customize for your next event announcement, vlog post, news updates and more. Tailor your videos for each social media channel that you would like to share on, with their simple drag and drop features.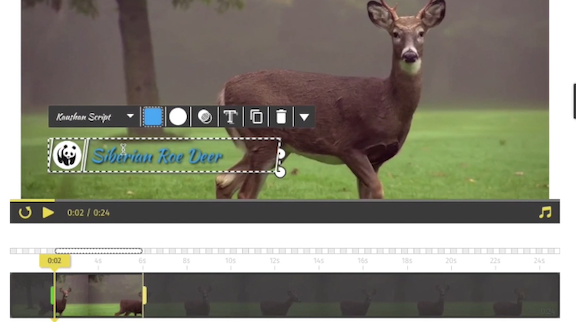 2) Capture Your Screen – Screenr
Show off your products or services and gain more visibility with this great tool. Screenr for Google Chrome records directly from your computer screen and allows you to include links that can be shared on social media or your website. Highlight comments, insert arrows, and more.
3) Present Captivating Videos – Wistia
Would you like your video presentations to stand out to your audience? Then you will love Wistia, which turns your viewers into brand advocates. Customize the player to encourage engagement, remove distracting ads, and help make your website the go-to place for all of your videos.
4) Captivate, Engage, and Explain with Animation – Powtoon
Create fun animated videos that really attract an audience with PowToon. This great tool allows for more creativity in product presentations, and videos. Help your content stand out with simple animations, demonstrations, and visual graphics. Put together your project in just 20 minutes.
You may also want to read: How To Improve Your Lead Generation With Video Marketing
Any Comments?
Do you have any experiences with the above tools that you'd like to share?  Are there any tools in the above categories which you think our readers should know about? Have you made any new tool discoveries that you feel are about to take off and would like to share with others? Please leave your comment, below.
This is a curation of 3 Business Tips posts which originally appeared on susangilbert.com. They are republished here with permission:
http://susangilbert.com/build-your-business-with-these-4-influence-marketing-tools/
http://susangilbert.com/4-tools-that-will-help-grow-your-facebook-page/
http://susangilbert.com/improve-your-video-marketing-strategy-with-these-4-tools/
Please note, we do not add links to these '12 Tools' articles. So please don't contact us asking us to add yours.
Featured image: Copyright: 'https://www.123rf.com/profile_sangriana' / 123RF Stock Photo
The following two tabs change content below.
Online Marketing with Focus - Let Susan Guide you to Online Success. Especially loves to help Authors, Speakers, Coaches & Entrepreneurs.
Susan Gilbert
uses her laser focus knowledge to coach and provide online marketing and social sharing programs. Author and publisher of several books including "The Land of I Can," and "KLOUT SCORE: Social Media Influence," Susan combines online marketing with strategic thinking. Follow her Digital Marketing Tips at her blog:
www.SusanGilbert.com
Latest posts by Susan Gilbert (see all)