12 Facebook Streaming, Pinterest, and Instagram Tools
The following is made up of 3 "Business Tips" articles, each of which talks about 4 helpful tools and resources around a specific area of your business. Today, the subjects are:
Live streaming on Facebook
Pinterest Widgets for WordPress
Instagram apps
4 Great Tools For Live Video Streaming on Facebook
1) Professional Quality Live Videos – ManyCam
Turn your videos into an enjoyable and engaging experience for your audience. ManyCam is a great way to capture, produce, and stream your broadcasts through their webcam software. Enhance video chats with filters and effects while streaming onto multiple platforms at the same time. Features include Chroma Key adjustment, picture-in-picture, Powerpoint integration, API integration, SDK, and more. Your videos will be of high quality both visually and in the audio realm.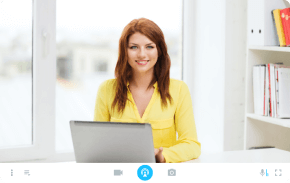 2) Tools for Media – Facebook Live Media
Your business can take advantage of resources right inside your account. Facebook Live Tools include a more simplified stream setup, cross-promotion of previously recorded broadcasts, and the ability of Page Fans to rewind a live show. Using this on both Facebook and Instagram can help grow your brand audience and engagement.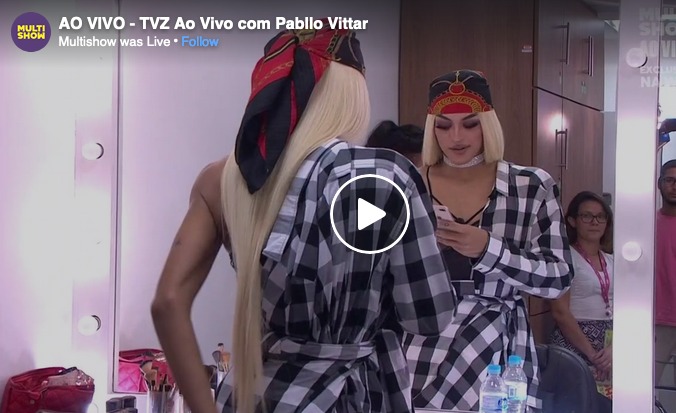 3) Produce, Stream, and Record – vMix
Build a large audience with a high-level broadcast. vMix is a robust software that allows you to produce, record, and stream your live videos in HD, SD, and 4K. This Windows-only software helps you to create your show in half the time of traditional production equipment. Stream simultaneously with the use of 13 different transitional effects, and the ability to create a virtual background or stage.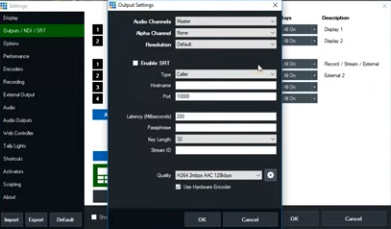 4) Share Your Brand Story – Wirecast
Would you like to host a program like a broadcast professional? Wirecast an all-in-one production suite that allows you to connect multiple cameras and use scoreboards, graphics, and more. The software includes streaming and recording at the same time, social media comments in real-time, instant replay, timers, etc.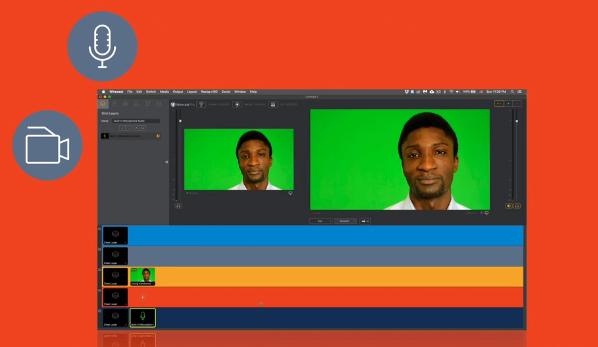 You may also want to read: SEO Benefits of Live Streaming Videos
Get More Pins With These 4 Widgets for Pinterest on WordPress
1) Pin Directly From Your Website – Pin Button
Make your images and content easier to share. The Pin Button is an easy to use website tool that allows you to add a button that encourages your readers to quickly pin your content. Watch your engagement and subscribers grow as your images and articles are pinned right from your website.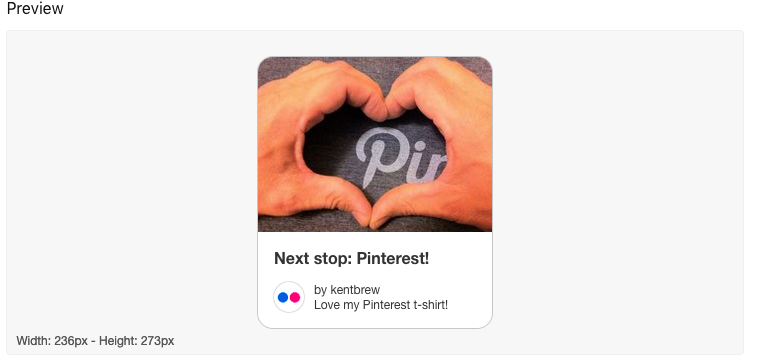 2) Showcase Your Pinboard – Board Widget
Provide a quick view of your pins and boards right inside your website. Board Widget is simple to install with multiple layouts to choose from. Increase your pin rate and engagement with this great add-on to your website. As soon as a user clicks the icon they are taken directly to Pinterest where they can choose the right board to pin on.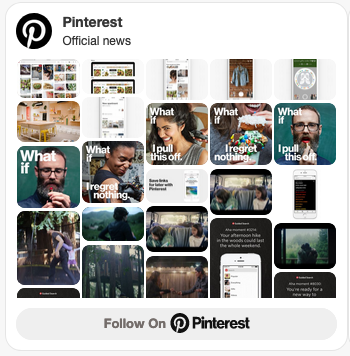 3) Grow Your Followers – Follow Button
You can grow your Pinterest community right from your blog posts. The Follow Button can be added anywhere on your website and articles. Once a user clicks on the image they immediately become a new follower of your profile and boards. This cuts the frustration time out of having to hunt your business down on Pinterest as they can come back later to see your content.

4) Give a Quick View of Your Brand – Profile Widget
Show your audience a visual view of your boards without having to leave your website. The Profile Widget allows you to display up to 30 different boards along with your most recent pins. This will encourage your readers to stick around a while and peruse your website for any related topics, products, and services.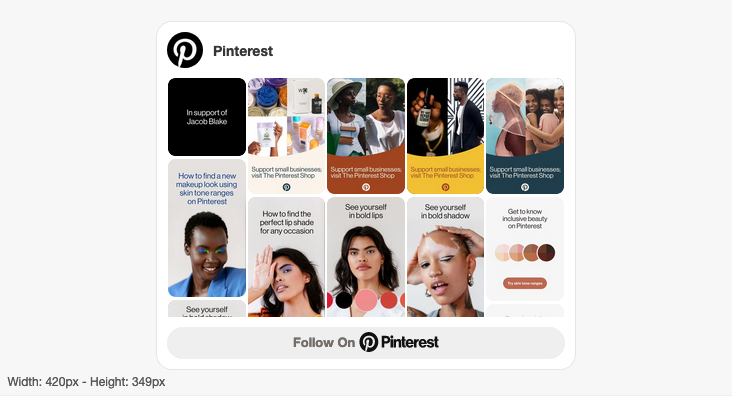 1) Video Editing and Brand Engagement – Magisto by Vimeo
Make your posts more fun and provide your followers with videos they will engage with. Magisto by Vimeo is a smart video editor that can be shared on Instagram and other social networks like Facebook and Twitter. Choose from professional styles that match your brand along with catchy music that is not copyrighted. Gain valuable insights on how your audience is responding all built into the app available for iOS and Android.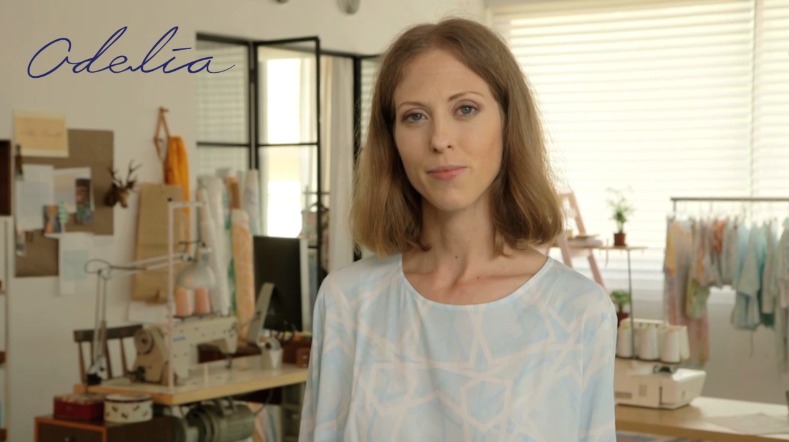 2) Share Your Favorite Content – Repost
A great way to connect with other influencers and brands is to share their content. This smart app will quickly help you share user photos and videos on Instagram, and will even allow you to include links through QR codes. Repost, available for iOS and Android, copies the captions for you so that your followers know exactly who the post came from. The credit is given to the Instagrammer — add them as a tag in your post to show them your post.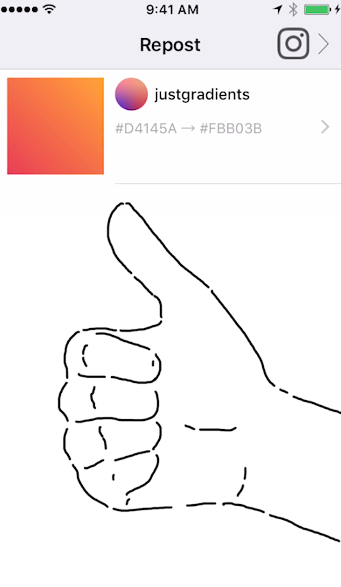 3) Engaging Visual Content for Instagram – InstaSize
Use this photo editing app to make your photos and videos fit nicely into Instagram and other social networks. InstaSize, available for iOS, allows you to instantly add your content and create the right dimensions. Their software will help you edit and share your posts all from one place with a choice of hundreds of different filters, backgrounds, color selections, and more.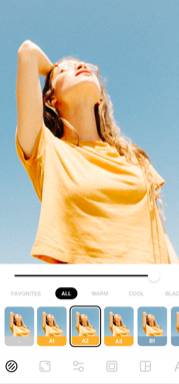 4) Put Together Several Images – Photo Collage Montage Maker
Add more to your professional images with a professional photo collage. Photo Collage Montage Maker, which is available for iOS, allows you to add multiple photos with several different frame styles to choose from. Make your posts stand out and more visually attractive with this simple mobile app.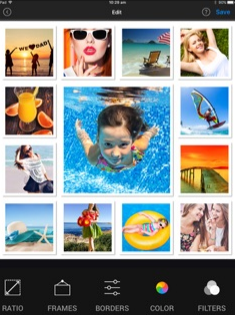 You may also want to read: 6 Instagram Marketing Lessons from the Best B2B Companies
Any Comments?
Do you have any experiences with the above tools that you'd like to share?  Are there any tools in the above categories which you think our readers should know about? Have you made any new tool discoveries that you feel are about to take off and would like to share with others? If so, please leave your comment, below.
This is a curation of 3 Business Tips posts which originally appeared on susangilbert.com. They are republished here with permission:
https://susangilbert.com/4-great-tools-for-live-video-streaming-on-facebook/
https://susangilbert.com/get-more-pins-with-these-4-widgets-for-pinterest-on-wordpress/
https://susangilbert.com/use-these-4-instagram-apps-to-enhance-your-mobile-marketing/
Sign Up For Our Mailing List
If you'd like to receive more in-depth articles, videos, and Infographics in your inbox, please sign up below
Sign up for the newest articles from Curatti, delivered straight to your inbox
Featured image: Copyright: 'https://www.123rf.com/profile_9parusnikov' / 123RF Stock Photo
The following two tabs change content below.
Online Marketing with Focus - Let Susan Guide you to Online Success. Especially loves to help Authors, Speakers, Coaches & Entrepreneurs.
Susan Gilbert
uses her laser focus knowledge to coach and provide online marketing and social sharing programs. Author and publisher of several books including "The Land of I Can," and "KLOUT SCORE: Social Media Influence," Susan combines online marketing with strategic thinking. Follow her Digital Marketing Tips at her blog:
www.SusanGilbert.com
Latest posts by Susan Gilbert (see all)