12 Email Marketing, Creative Marketing, and Explainer Video Tools
The following comprises 3 "Business Tips" articles, each of which talks about 4 helpful tools and resources around a specific area of your business. Today, the subjects are:
Email Marketing
Creative Marketing
Explainer Videos
4 Email Marketing Tools That Will Increase Your Sales Online
1) Go beyond the standard email – My Emma
If you would like a way to better connect with your subscribers then you will love My Emma. This is a nice platform to use if you wish to go beyond text-based emails. Manage your messages across multiple locations, setup up marketing automation campaigns, and trigger targeted messages based on the activity of your subscribers.
2) Automate your marketing – Get Response
Improve your newsletters, emails, and eCommerce marketing. With Get Response you can perform A/B testing as well as take advantage of a powerful autoresponder. Send emails that encourage your subscribers to make a purchase along with creating lead-generating landing pages or webinars.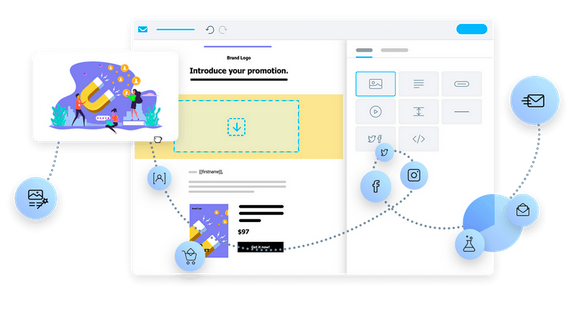 3) Communicate with your prospects – Vertical Response
Find out more about what your customers are looking for with this intuitive email marketing software. The Vertical Response template designs are professional and easy to use with a handy mobile platform. Features include automation, custom landing pages, and campaign performance charts.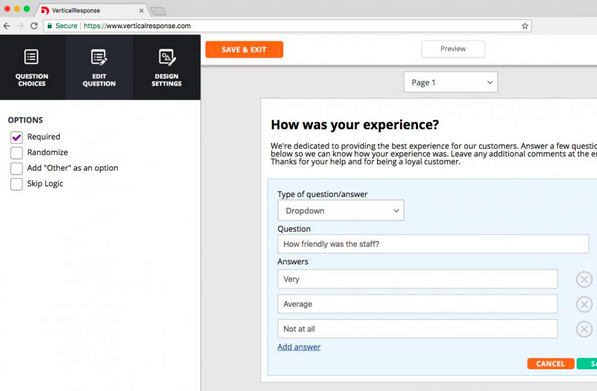 4) Attract and retain more customers – Constant Contact
Are you losing valuable subscribers each week? Then Constant Contact is your answer to growing your list and improving sales. Choose from hundreds of mobile-friendly templates while collecting emails from places like Facebook and your website. Real-time analytics are also included.
You may also want to read: Creative Ways To Repurpose Your Instagram Content For Email Marketing
Add a Spark of Creativity to Your Marketing With These 4 Tools
1) Turn data into personalized content – Movable Ink
Bring your text to life with this easy-to-use tool. Movable Ink allows you to create a message that will stand out and get read. Improve customer engagement with personal messages tailored for the right audience. This tool will generate headlines according to their last search as well as help you present the right pricing for loyal customers.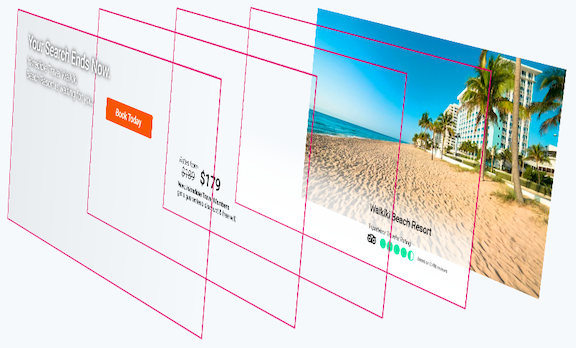 2) Digital whiteboard for team collaboration – MURAL
Need some help visualizing your goals online? MURAL creates a map of your ideas and the needs of your target market. This brings the creative process in sync, especially with a team who can work together on a project without having to go to a physical office. Use this tool to make future content plans, generate new ideas, create impactful designs, and more.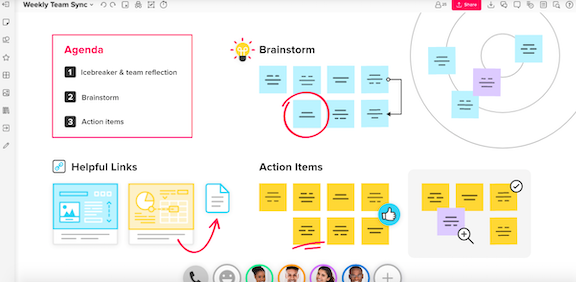 3) Large selection of professional quality fonts – MyFonts
Get the right text style for your content and tap into hundreds of eye-catching font styles. MyFonts can help with logo design as well as improve marketing images and materials. With over 130,000 different types to choose from you can create both printed and digital content of a professional quality that work with your brand image.

4) Share and edit your designs – Notism
Help your projects flow together with this creative marketing tool. Notism is a simple way to share your work and finish projects together in a more collaborative way. Communicate in timelines through video, turn screens into interactive workflows, upload several versions of your work, and more.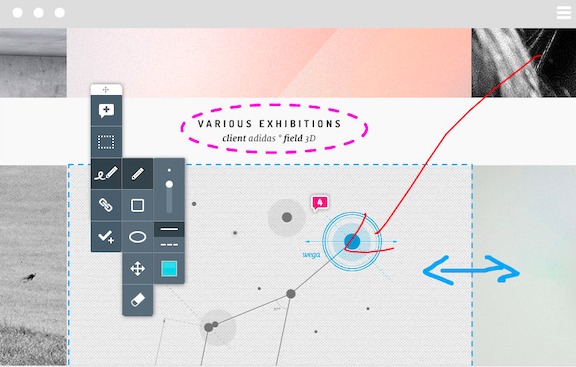 You may also want to read: Don't Waste Money: Six Ways To Maximize Your Content Marketing Budget
Use These 4 Explainer Video Tools to Increase Your Sales
1) Create a visual experience – Visme
Visme is an easy-to-use visual content creation and collaboration platform. With this workshop tool, you can add videos and animations in minutes. Features include a drag-and-drop editor and a library of hundreds of templates, photos, and animated characters. Create other forms of visual content like presentations, banners, infographics, etc.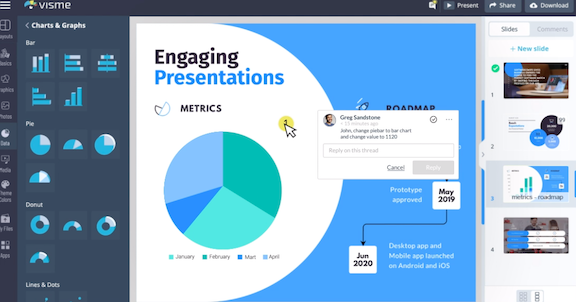 2) Doodle videos that convert – Doodly
Bring your whiteboard presentations to life. Doodly helps you create realistic videos that are sure to engage your viewers. Use this resource to post to social media, host a creative webinar, create a branded video for your website, and more. Their drag-and-drop features include animations, colorization, and custom audio.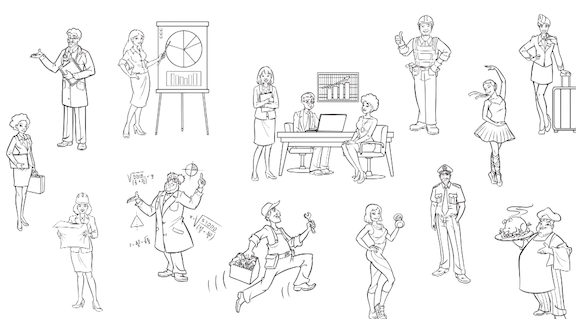 3) Turn ideas into animations – Videoscribe
Here's a quick and easy way to share fun and engaging videos. Videoscribe can be used for creative storytelling that can include animations, whiteboard presentations, or scribe videos. The software includes custom images and music to include in your projects.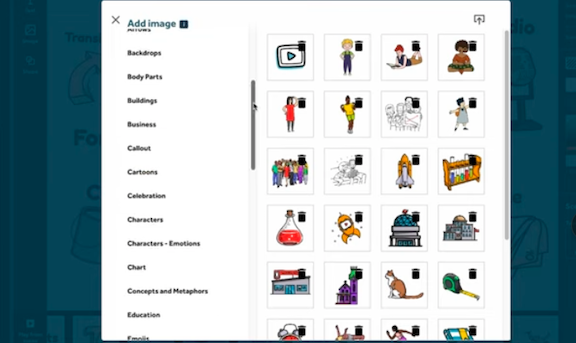 4) Professional quality videos – Wideo
Easily put together high-quality animated videos. Wideo includes over 80 templates to choose from where you can customize your own animated message. Add more to your videos with your own images, logos, music, etc. with their drag-and-drop menu items.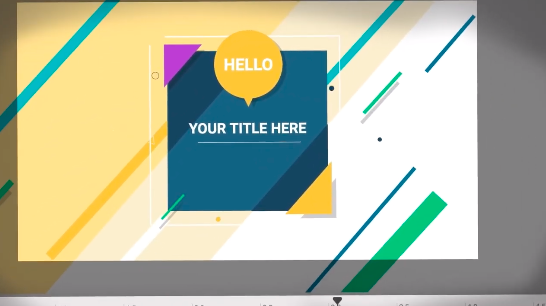 You may also want to read: 8 Examples of Explainer Videos and Best Practices to Make Your Own
This is a curation of 3 Business Tips posts that originally appeared on susangilbert.com. They are republished here with permission:
https://susangilbert.com/4-email-marketing-tools-that-will-increase-your-sales-online/
https://susangilbert.com/add-a-spark-of-creativity-to-your-marketing-with-these-4-tools/
https://susangilbert.com/use-these-4-explainer-video-tools-to-increase-your-sales/
Sign Up For Our Mailing List
If you'd like to receive more in-depth articles, videos, and Infographics in your inbox, please sign up below.
Sign up for the newest articles from Curatti, delivered straight to your inbox
Featured image: Copyright: 'https://www.123rf.com/profile_nexusplexus' 123RF Stock Photo
The following two tabs change content below.
Online Marketing with Focus - Let Susan Guide you to Online Success. Especially loves to help Authors, Speakers, Coaches & Entrepreneurs.
Susan Gilbert
uses her laser focus knowledge to coach and provide online marketing and social sharing programs. Author and publisher of several books including "The Land of I Can," and "KLOUT SCORE: Social Media Influence," Susan combines online marketing with strategic thinking. Follow her Digital Marketing Tips at her blog:
www.SusanGilbert.com
Latest posts by Susan Gilbert (see all)