12 Copywriting, Startup Business, and Visual Content Tools
The following is made up of 3 "Business Tips" articles, each of which talks about 4 helpful tools and resources around a specific area of your business. Today, the subjects are:
Copywriting
Tools for startups
Visual content
Write Catchy Copy For More Sales With These 4 Tools
1) Reverse-Engineered Copy Inspiration – Swipe-Worthy
In order to attract new leads, your business needs content that captures their attention. Swipe-Worthy is a website where marketers and writers can go to for ideas and learning. Look through thousands of different topics for your next ad campaign, sales page, and more. From old advertisements to the latest trends, you will find what you need in order to effectively reach your target market.

2) Find The Best Performing Content – Buzzsumo
If you need a better way of reaching more people in your niche then you will enjoy this top resource. Buzzsumo allows you to enter a keyword or domain in order to gain insights into what is trending in your industry. Use this tool to connect with influencers as well as improve on your own writing and content distribution.

3) Better Research For Your Content Writing – Airstory
Allow this robust tool to do all of the heavy lifting for you when it comes to finding topic ideas. Airstory provides the help that you need to write better blog posts, news articles, and more. Use their boards to organize notes, which can then be dropped into your project. Add this tool to Chrome in order to capture and add URLs to your notes as well as organizing your content with their drag and drop tools.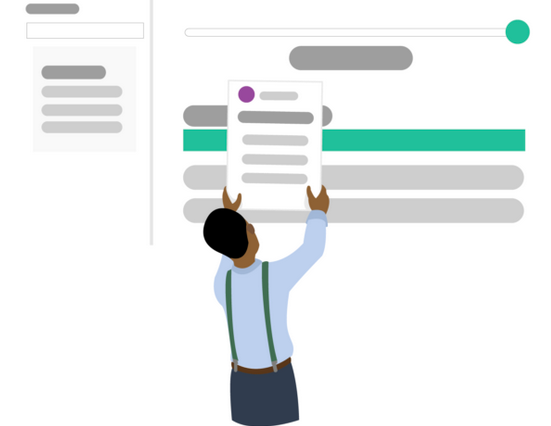 4) Copywriting Letter Example For Practice – Gary Halbert
Handwrite a professional email sales letter in order to improve your skills. Gary Halbert helps you to practice on paper what is presented online. It is said that we retain more information from handwriting versus typing. It is well worth the extra time spent doing this exercise in order to train your mind to write better copy.

You may also want to read: 10 Copywriting Mistakes Every Marketer Should Avoid
4 Great Tools For Startup Businesses
1) Prospecting That Works – Detective by Charlie
When you are just starting out it may not be possible to hire a personal assistant or sales representative. Detective by Charlie can help you automate your sales process and personalize outreach via emails. This intuitive tool will pull information from content sources like LinkedIn and Twitter and provide insights to those you are connecting with. Use this simple software to help your business build better relationships and close deals faster.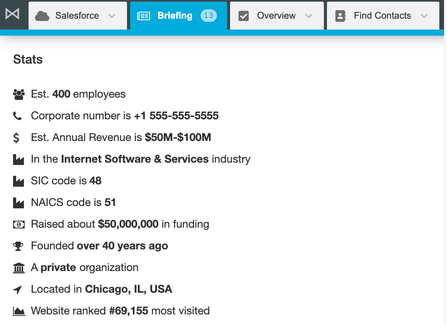 2) Professional Email Communication – Yesware
Would you like to improve your email communication through your Gmail or Outlook account? Yesware provides powerful analytics and templates that help you and/or your team to create targeted emails to your potential clients. Easily collaborate with other team members, and find out who is clicking on and opening your messages and attachments for better conversions.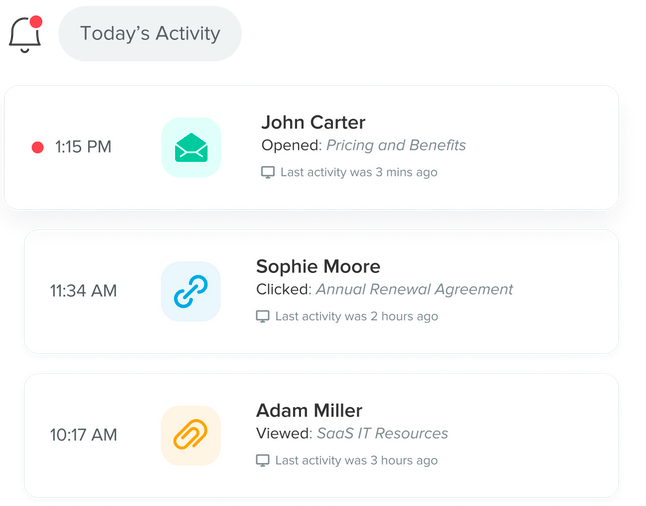 3) Find The Best Products For Your eCommerce Business – Product Hunt
If you would like to reduce your research time and find the latest and most popular products in your niche then you will love this tool. Product Hunt features an easy-to-access platform that allows you to see the most recent trends. The website is frequently updated, and includes its own radio news program on the latest in tech, media, and more.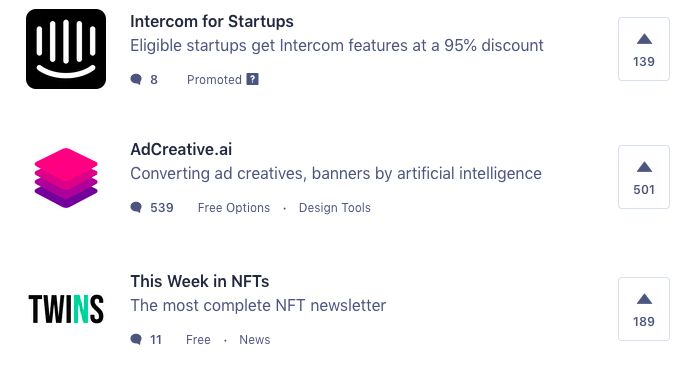 4) Power Up Your Online Automations – IFTTT
Manage separate apps for your business with this free tool all in one place. IFTTT is a way to combine, organize and schedule your productivity on one device. Share to all of your social networks at the same time as well as perform administrative tasks like personalizing your voice assistant or even accepting a delivery.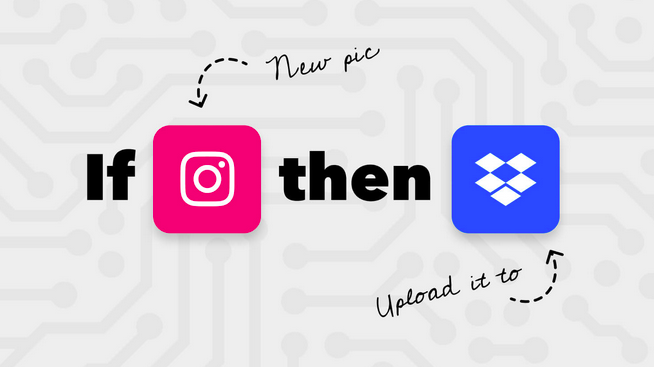 You may also want to read: The Content Marketing Specialist – The Must Have Secret Weapon for Small Business & Startups
Stand Out with These 4 Visual Content Tools
1) Visual and Audio Content – Depositphotos
Download professional quality video, photos, and music from this royalty-free resource, which offers both free and paid options. Depositphotos has a large collection to choose from top-quality photographers, musicians, and videographers. Whether you are using these to create a new video, blog post, or social media content this resource offers everything that you need for your brand marketing.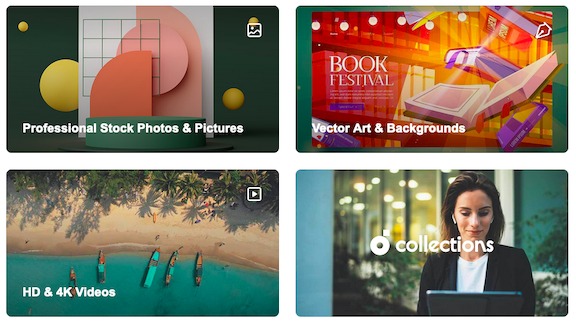 2) No Copyright Restrictions – Gratisography
Top-quality, free digital images are easily accessible with this graphics website. Gratisography provides photos for both commercial and personal use with stunning quality and no copyright restrictions. Images are in high resolution and include unique, creative content to choose from such as people, animals, and business content.

3) Product Images – Square Photo Studio
Get amazing eCommerce images that can help you sell more products. Square Photo Studio makes it simple to provide eye-catching photos alongside your items without the need to hire a professional photographer. Simply ship your product(s) and in return, you will receive three shots at different angles, with the option of adding a 360-degree image. The company also offers a photo editing app for iOS so that your online store can sell anywhere online.

4) Graphic Design Resources – Brand Colors
Access a large collection of branding colors online. Brand Colors offers a long list of the most famous brands like Adobe, Amazon, Cheddar, and more. Use these palettes to develop your own unique theme as it relates to the niche that fits your business model the most. Simply copy the hex code and use this in your favorite graphic design program.

You may also want to read: 5 Apps to Watermark your Visual Content
This is a curation of 3 Business Tips posts that originally appeared on susangilbert.com. They are republished here with permission:
https://susangilbert.com/write-catchy-copy-for-more-sales-with-these-4-tools/
https://susangilbert.com/4-great-tools-for-new-startups/
https://susangilbert.com/stand-out-with-these-4-visual-content-tools/
Sign Up For Our Mailing List
If you'd like to receive more in-depth articles, videos, and Infographics in your inbox, please sign up below.
Sign up for the newest articles from Curatti, delivered straight to your inbox
Featured image: https://pixabay.com/photos/startup-whiteboard-room-indoors-3267505/
The following two tabs change content below.
Online Marketing with Focus - Let Susan Guide you to Online Success. Especially loves to help Authors, Speakers, Coaches & Entrepreneurs.
Susan Gilbert
uses her laser focus knowledge to coach and provide online marketing and social sharing programs. Author and publisher of several books including "The Land of I Can," and "KLOUT SCORE: Social Media Influence," Susan combines online marketing with strategic thinking. Follow her Digital Marketing Tips at her blog:
www.SusanGilbert.com
Latest posts by Susan Gilbert (see all)