12 Business Efficiency, Marketing Boosting and Creative Marketing Tools
The following is made up of 3 "Business Tips" articles, each of which talks about 4 helpful tools and resources around a specific area of your business. Today, the subjects are:
Make your work-day more efficient
Boost your business in hard times (such as now!)
Add creativity to your Marketing
Harness Your Work Day With These 4 Business Tools
1) Effortless Password Management – 1Password
Nothing is more frustrating than losing track of your important passwords. 1Password solves that problem and more with added security features, all from one place for use on a computer or smart device. With just one click you can access any of your online accounts without having to remember each one.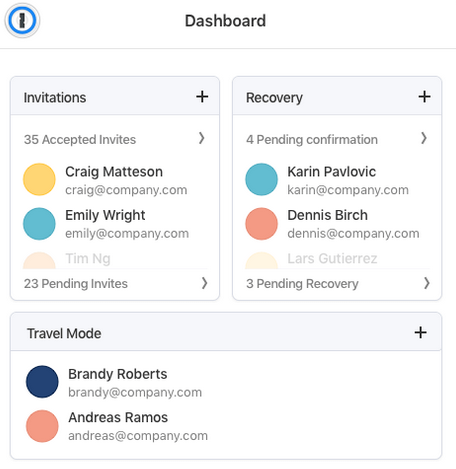 2) Stop Taking Your Work Home – RescueTime
Are you losing track of your time during the day only to find yourself finishing at home? Then you will love Rescue Time, which helps track your computer activity and discover where you are not being productive. The software runs in the background on your computer and mobile device. Take back your schedule with goals and alerts, distraction blocking, weekly reports, and more.
3) Simple Legal Agreements – Shake
Quickly create an important legal document with this handy tool. Shake can be used as online software or an app, and allows for the creation of documents like lease agreements, freelancer contracts, non-disclosure agreements, and so much more. The software is simple to use with digital signing included.
4) Powerful Backup For Your Business Files – Carbonite
Save your data from catastrophe with this smart tool. Carbonite has an affordable backup product integrated with Microsoft Office 365 Business that can save you time, money, and prevent the loss of important documents, videos, and images. Features include data protection, cloud storage, and file recovery.
Give Your Business a Boost in the Midst of Down Time with These 4 Tools
1) Custom Reference Map – Maptive
Create a visual reference from your contacts spreadsheet for expert data mining. Maptive allows you to see where your products are producing the most sales to help you create a better marketing strategy for your business. Spot the latest trends and keep up with any changes in your target market. Data visualization is on the rise in helping businesses stay ahead of the online flux.
2) Instantly Improve Your Website – Crazy Egg
Gather insights on what links your customers are clicking without A/B testing. With CrazyEgg you can create a heat map of your marketing behavior and activity with more information on how your website is performing. Learn where your visitors are coming from, why they are getting stuck, and how your design can improve for better performance.
Heatmaps, as represented in the image below, shows where people are focusing on a page.
3) Sell More Products With Optimization – Optimizely
Optimize your website for computers and mobile for improved interactions. Optimizely helps you to improve your customers' experiences and communication in an easy-to-use platform. Use this software to make product delivery more efficient, reduce risk in online shipments, grow your marketing channels, and much more.
4) Collaborate With Influencers – Sumo List Builder
Encourage your website visitors to subscribe with this great app. Sumo List Builder integrates with services like Aweber and Mailchimp, and provides a simple prompt for your readers to subscribe before leaving. Use this tool to convert readers into paying customers through professional pop-ups and timers that do the selling for you. Features include drag and drop, brand customization, mobile designs, and A/B testing.
How Creative is Your Marketing? These 4 Tools Will Inspire You
1) Compelling Visual Content – Movable Ink
Give your digital marketing more pizazz with this easy-to-use tool. Movable Ink allows you to create a message that will stand out and get read, and can easily be done on your smart device. Post across multiple platforms with a unique variations that will grab your audience's attention.
2) Brainstorm Your Ideas Online – MURAL
Need some help visualizing your goals? Then why not try this helpful app, MURAL, which pulls together a map of your ideas and the needs of your market. This helps bring the creative process in sync, especially with a team. Use this tool to make future content plans, generate new ideas, create impactful designs, and more.
3) Professional Fonts For All Projects – MyFonts
Make your fonts more interesting and tap into hundreds of eye-catching styles. MyFonts can help with logo design as well as sprucing up marketing images and materials. With over 130,000 styles to choose from you can create both printed and digital content with professional quality designs that flow well with your brand marketing. Just start typing in your text to see what each font looks like and choose from their low-cost packages or singles.
4) Video And Design Collaboration – Notism
Help your creative team flow together with this creative marketing tool. Notism is a simple way to share your work and finish projects together in a more productive way. Communicate in timelines through video, turn screens into interactive workflows, upload several versions of your work, and more. Sign up for free through Google or Facebook to try this powerful tool out.
Any Comments?
Do you have any experiences with the above tools that you'd like to share?  Are there any tools in the above categories which you think our readers should know about? Have you made any new tool discoveries that you feel are about to take off and would like to share with others? Please leave your comment, below.
This is a curation of 3 Business Tips posts which originally appeared on susangilbert.com. They are republished here with permission:
http://susangilbert.com/harness-your-work-day-with-these-4-business-tools/
http://susangilbert.com/give-your-business-a-boost-in-the-midst-of-down-time-with-these-4-tools/
http://susangilbert.com/how-creative-is-your-marketing-these-4-tools-will-inspire-you/
Please note, we do not add links to these '12 Tools' articles. So please don't contact us asking us to add yours.
Featured image: Copyright: 'https://www.123rf.com/profile_texelart' / 123RF Stock Photo
The following two tabs change content below.
Online Marketing with Focus - Let Susan Guide you to Online Success. Especially loves to help Authors, Speakers, Coaches & Entrepreneurs.
Susan Gilbert
uses her laser focus knowledge to coach and provide online marketing and social sharing programs. Author and publisher of several books including "The Land of I Can," and "KLOUT SCORE: Social Media Influence," Susan combines online marketing with strategic thinking. Follow her Digital Marketing Tips at her blog:
www.SusanGilbert.com
Latest posts by Susan Gilbert (see all)