12 Interactive Website, WordPress Security & Marketing Knowledge Tools
The following is made up of 3 "Business Tips" articles, each of which talks about 4 helpful tools and resources around a specific area of your business. Today, the subjects are:
Making your mobile site interactive
Improve your WordPress Security
Increase your Marketing Knowledge
Make Your Website Interactive with These 4 Tools
1) Use SMS to Capture People's Attention – vCita
Would you like to generate more leads and increase open rates? Now you can with vCita, which offers the ability to quickly create professional SMS marketing campaigns for your clients. Link each promotion to a website form and also integrate your campaigns through email.
2) Make it Easy for Customers to Contact You – SpeakPipe
In addition to a contact form you can now give your potential customers the chance to leave a voice mail message for you instead with SpeakPipe, which is a free service that also offers pay as you go and paid monthly options depending on your business's needs. The software can be installed on your website as either a widget or on a page. Increase interactions as well as client satisfaction rates with this simple tool.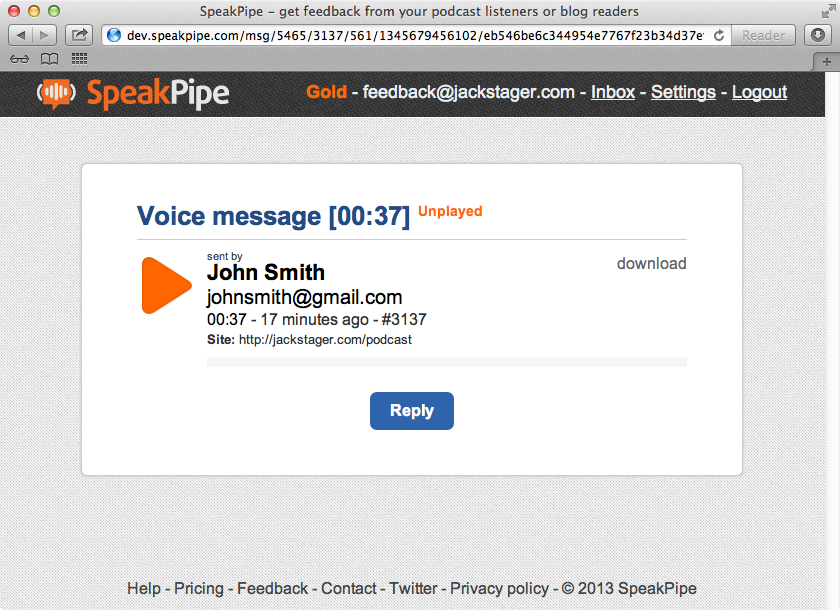 3) Instant Customer Support Service – Zendesk Chat
Chat instantly with potential and existing customers right from your website. Zendesk Chat helps you to install automated chats that help make communication both positive and simple. Track and monitor your visitors with powerful analytics and switch between chat, ticketing, and social media for uninterrupted support.
4) Simple User Research – Qualaroo
Conduct your own personal consumer research with Qualaroo. Turn website surveys into valuable insights you can use to improve your business. Target the right person with the right question at just the right time. After learning how users are engaging on your website, you will be able to offer them better content as well as develop more targeted paid search campaigns.
4 WordPress Security Plugins That Can Help Stop Website Cyber Attacks
1) Avert Hackers with Added Security – WordPress Firewall
Stop hackers from coming into your website with this reliable security plugin. WordPress Firewall works by seeking out suspicious-looking web requests, detects SQL injection attacks, and even provides you with an email showing the attack reports. The software will whitelist and blacklist according to your post content, comments, unknown parameters, etc. It's easy to install and simple to configure.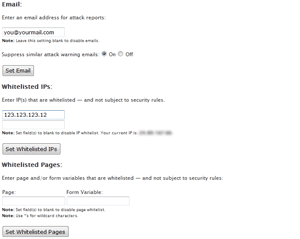 2)  Simple and Effective Login Blocker – Login LockDown
Get rid of login attempts by hackers by blocking them. Login LockDown, which is a free plugin, provides IP address information of those who have failed to login to your website. After a certain number of attempts access is denied. This is especially good to use to protect your password.
3) Protect your WordPress Website – iThemes Security
Detect and fix security holes on your website with 30 different options. iThemes Security (previously known as Better WP Security) is a trusted and reliable free plugin you can add o protect your website as well as creating useful backups. Stop automated attacks before they happen.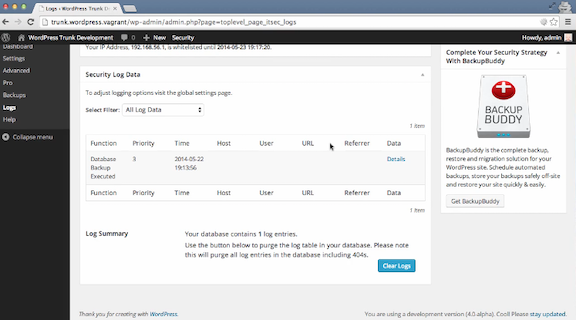 4) Scan for malicious scripts – BulletProof Security
Add stronger security with .htaccess WordPress security protection provided by BulletProof Security. The free plugin stops hackers' malicious scripts in its tracks, and monitors suspicious activity that might be occurring. Features include a one-step setup, malware scanning, login security, login monitoring, and more.
Use These 4 Tools to Increase Your Marketing Knowledge
1) Build your business with digital marketing – Facebook Blueprint
Reach your digital marketing goals for free with over 75 courses. Facebook Blueprint is available to anyone who wants to learn how to master new skills. Learn at your own pace and find out more about terminology, creative best practices, and more. Schedule an exam to add an official blueprint to your profile online.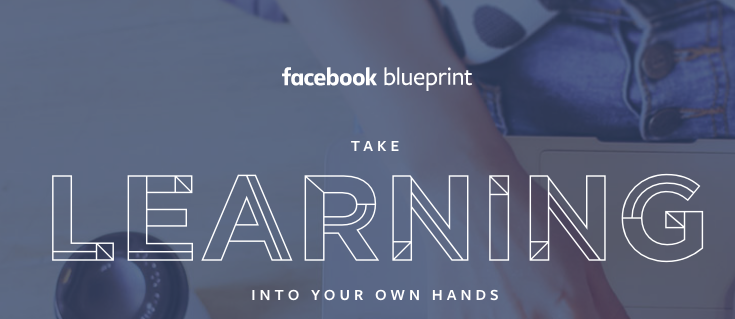 2) Learn from leading experts – ALISON
Learn the latest in business and marketing from top instructors in the industry. ALISON offers courses on a variety of topics for those who need to expand on or gain new knowledge. Earn your certification in subjects like online business, business intelligence, and marketing management. There are hundreds of programs to choose from, and getting started is simple with a self-paced curriculum.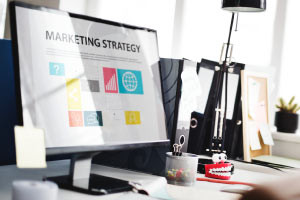 3) Learn from experience – Google Ad Grants Online Marketing Challenge
If you are an undergraduate or graduate student you can learn directly from Google with real-world marketing classes. Google Ad Grants Online Marketing Challenge is a comprehensive online training challenge that enables you to master the skills you need to successfully launch and grow a campaign. Modules are self-paced and taught by actual professors in topics that include search advertising, analytics, AdWords fundamentals, etc.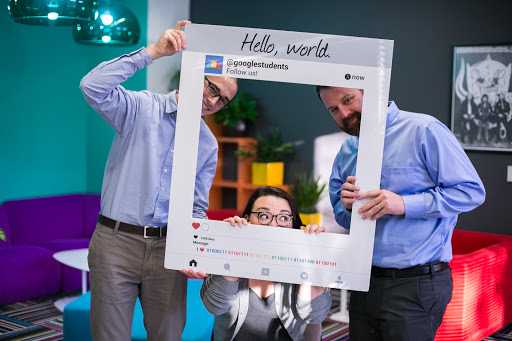 4) Free social media course – Quintly Academy
Learn the basics of social media analytics with this free resource. Quintly Academy provides users with a full curriculum that starts with an introduction then moves you step-by-step through each stage of data, metrics, and goals. Whether you work for a brand, agency, or want to improve your business this is a great course to help take the guesswork out of complicated measurement.
Any Comments?
Do you have any experiences with the above tools that you'd like to share?  Are there any tools in the above categories which you think our readers should know about? Have you made any new tool discoveries that you feel are about to take off and would like to share with others? Please leave your comment, below.
This is a curation of 3 Business Tips posts which originally appeared on susangilbert.com. They are republished here with permission:
http://susangilbert.com/make-an-interactive-website-with-these-4-tools/
http://susangilbert.com/4-wordpress-security-plugins-that-can-help-stop-website-cyber-attacks/
http://susangilbert.com/use-these-4-tools-to-increase-your-marketing-knowledge/
Featured image: Copyright: 'https://www.123rf.com/profile_flynt' / 123RF Stock Photo
The following two tabs change content below.
Online Marketing with Focus - Let Susan Guide you to Online Success. Especially loves to help Authors, Speakers, Coaches & Entrepreneurs.
Susan Gilbert
uses her laser focus knowledge to coach and provide online marketing and social sharing programs. Author and publisher of several books including "The Land of I Can," and "KLOUT SCORE: Social Media Influence," Susan combines online marketing with strategic thinking. Follow her Digital Marketing Tips at her blog:
www.SusanGilbert.com
Latest posts by Susan Gilbert (see all)