12 Project Management, WordPress Design, and YouTube Brand Management Tools
The following is made up of 3 "Business Tips" articles, each of which talks about 4 helpful tools and resources around a specific area of your business. Today, the subjects are:
Project Management tools
WordPress Website Design

YouTube Brand Management
4 Project Management Tools That Will Help You Have an Effective Business
1) Transition To Remote Work – Basecamp
Get your team and clients together in one convenient place where files and conversations can be shared. Basecamp, available on a computer or your smart device, includes a lot of user-friendly features including file uploads, archiving, status reports, to-do lists, and much more. A two-month free trail is available to get started.

2) Cloud-Based Project Management – Zoho Projects
If you are looking for precise planning with deadlines and milestones then you will love this great tool that will help keep everyone organized and on target for your projects. Zoho Projects is a planning, tracking, and collaboration platform for your desktop or mobile device. Visual Insights and charts are included along with easy uploads and document management.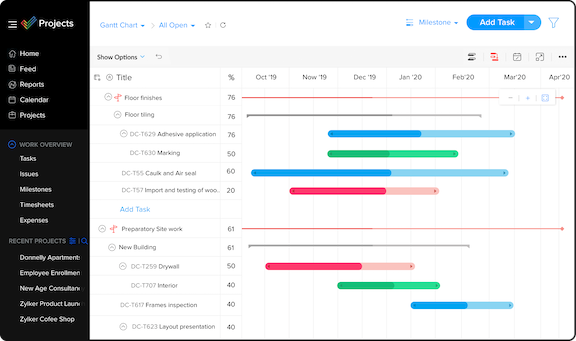 3) Organize Workflows – Asana
Work from anywhere in the world while collaborating at the same time without the use of email. Asana is easy to use online tool, which can be integrated with other apps like Dropbox, Google Drive, and more. Create calendars, due dates, add attachments, and plan each day from an easy-to-access dashboard. This is a great way to keep all of your communication and files in one organized place.

4) Work Better With Collaboration – Trello
If you use Pinterest then this tool will look very familiar in its style. Organizing tasks with visuals and comments can be done privately in your organization or public for your clients and leads. Trello is free to set up and can be used for solo entrepreneurs or small business teams. Sharing is simple with drag and drop features, and updates in real-time.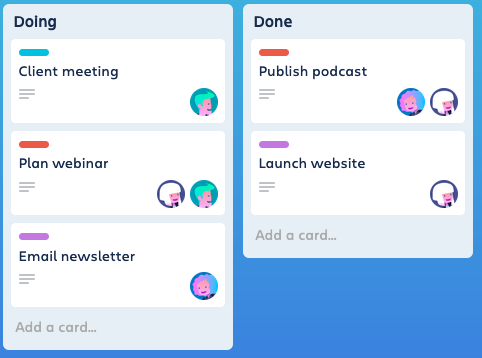 You may also want to read: Time Management Tips for Content Marketers
Improve Your WordPress Website Design with These 4 Tools
1) Responsive Photo and Video Galleries – EnviraGallery
Placing your images and video into one attractive gallery can help reduce loading times and improve the look and feel of your website. EnviraGallery, which is a low-cost premium plugin, provides easy drag and drop placement of your visual content. Use this tool to appeal to mobile viewers as well as attracting social media shares through icon embedding. If your business sells products or services then you will especially love the eCommerce feature, which automatically adjusts your images.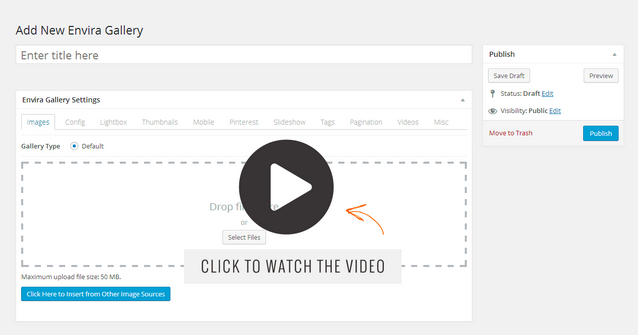 2) Build a Responsive Website – Beaver Builder
Take control of the look and design of your website without having to learn how to code. Beaver Builder is a powerful tool that includes a drag and drop page builder system. Gain total control of your layout with dozens of high-quality templates to choose from. This plugin can be used with any theme and allows you to switch without losing content.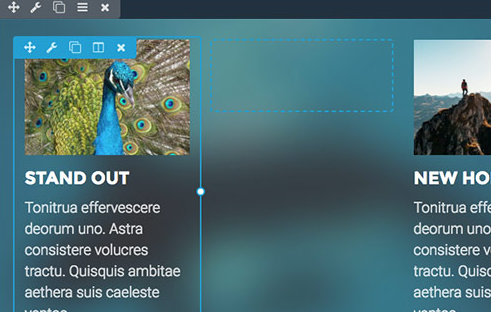 3) Simple Slider Plugin – Soliloquy
Creating a responsive sliding image is a great way to stand out to your visitors and improve navigation. It's important to provide as few options as possible for a better user experience. Soliloquy only needs a few simple steps to add photos or videos to create seamless slides that are responsive to mobile devices. The plugin includes a myriad of features, including integration with YouTube, Vimeo, and Wistia as well as filters for WordPress.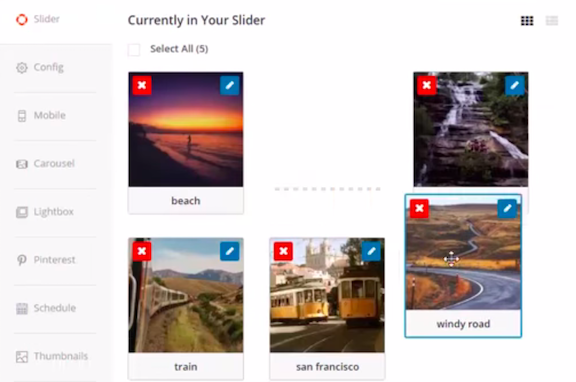 4) Collect The Data You Need – 123 Contact Form
Would you like to conduct a survey or quickly create a web form? Then you will love 123 Contact Form, which includes a variety of forms that can be integrated with services like MailChimp, Salesforce, PayPal and more. This powerful plugin includes security features, analytics, and a large variety of templates to customize. The drag and drop feature makes it quick and easy to create and install professional, targeted forms on your WordPress website.
You may also want to read: Do-It-Yourself WordPress Site Updates Seem Scary – Part One
Promote Your Brand On YouTube With These 4 Tools
1) Get More Views With The Right Search Terms – Ahrefs YouTube Keyword Explorer
Find out exactly what types of videos your viewers are searching for. With Ahrefs Site Explorer you can click through volumes of clickstream data and gather real search term results that go beyond Google's Keyword Planner. Gather numbers from the United States as well as 170 countries while generating thousands of relevant keyword ideas for your videos.
2) Cloud-Based Presentations – Microsoft PowerPoint
Do you have other content that your business can turn into an eye-catching and informative presentation video? Microsoft PowerPoint is a powerful online program for Windows 365 users. Create amazing slideshows with easy editing of text, graphics, and other objects, which can be an affordable way to provide a video on YouTube.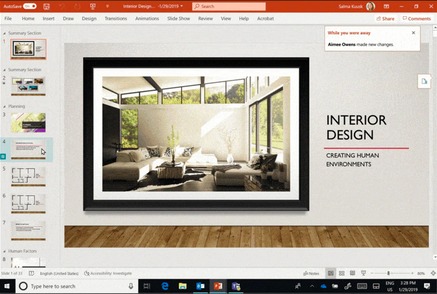 3) Record and Create Professional Videos – Camtasia
Want to quickly create a screen recording with a professional look? Then you might enjoy Camtasia, which is a software application for creating great videos and presentations. Features include screen capture, pre-built templates, special effects, and more. These can then be easily uploaded and shared on YouTube.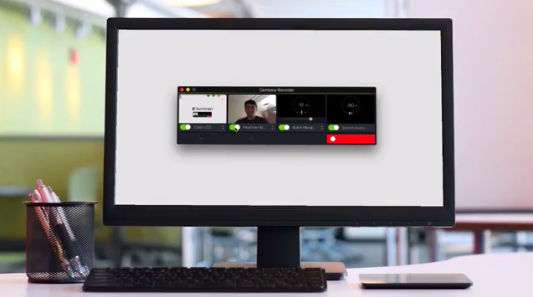 4) Affordable Video and Animation Freelancers – Fiverr
Creating a video takes time, the right software, and skill. Sometimes it just makes sense to hire someone else to do the job for you. Freelancers on Fiverr offer video creation services at a quick, and affordable rate. Choose from a large selection of categories such as animated explainer videos, video editing, video ads, animated GIFs, and more. You can choose which person to work with based on their reviews and the types of projects they have successfully completed.
You may also want to read: 7 of The Most Effective YouTube Marketing Strategies
Any Comments?
Do you have any experiences with the above tools that you'd like to share?  Are there any tools in the above categories which you think our readers should know about? Have you made any new tool discoveries that you feel are about to take off and would like to share with others? Please leave your comment, below.
This is a curation of 3 Business Tips posts that originally appeared on susangilbert.com. They are republished here with permission:
https://susangilbert.com/4-project-management-tools-that-will-help-you-have-an-effective-business/
https://susangilbert.com/improve-your-wordpress-website-design-with-these-4-tools/
https://susangilbert.com/promote-your-brand-on-youtube-with-these-4-tools/
Sign Up For Our Mailing List
If you'd like to receive more in-depth articles, videos, and Infographics in your inbox, please sign up below
Sign up for the newest articles from Curatti, delivered straight to your inbox
Featured image: Copyright: 'https://www.123rf.com/profile_feodora52' / 123RF Stock Photo
The following two tabs change content below.
Online Marketing with Focus - Let Susan Guide you to Online Success. Especially loves to help Authors, Speakers, Coaches & Entrepreneurs.
Susan Gilbert
uses her laser focus knowledge to coach and provide online marketing and social sharing programs. Author and publisher of several books including "The Land of I Can," and "KLOUT SCORE: Social Media Influence," Susan combines online marketing with strategic thinking. Follow her Digital Marketing Tips at her blog:
www.SusanGilbert.com
Latest posts by Susan Gilbert (see all)