12 Graphic Design, Search Engine Marketing, and LinkedIn Marketing Tools
The following is made up of 3 "Business Tips" articles, each of which talks about 4 helpful tools and resources around a specific area of your business. Today, the subjects are:
Graphic Design
Search Engine Marketing (SEM)
LinkedIn Marketing
Increase Your Social Media Reach With These 4 Graphic Design Tools
1) Photo Editing and Design – PicMonkey
You need to edit a graphic or photo, but don't want an expensive piece of software to do it. It's not difficult to do this right from your computer or smart device with PicMonkey. The tool is versatile, and allows for a single image edit as well as putting together an entire design. Boost your engagement on social media with their ready-made templates for ads, cover images, video thumbnails, and more.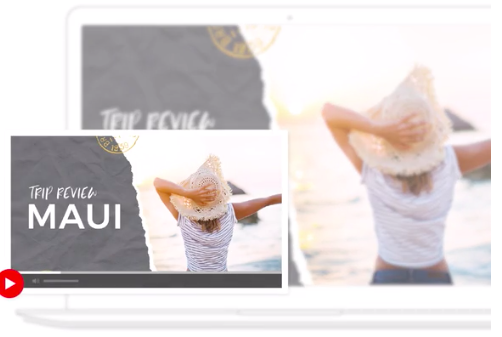 2) Resize, Download and Adjust – Simple Image Resizer
Do you just need a quick resizing of an image for a specific social network? Then you will love the Simple Image Resizer, which is great for getting exact sizes for all of your profiles. Other features include an image optimizer, compressor, and converter for all of your online tasks. Upload files from your computer or download their free app in Google Play.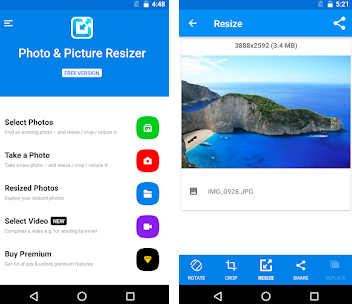 3) Create Professional Infographics – Snappa
Design high-quality infographics in just minutes. Snappa takes the hard work out of creating images with optimized templates and drag and drop features. Choose from over 500,000 high-quality, stock photos and easily download your final project as the most popular file formats.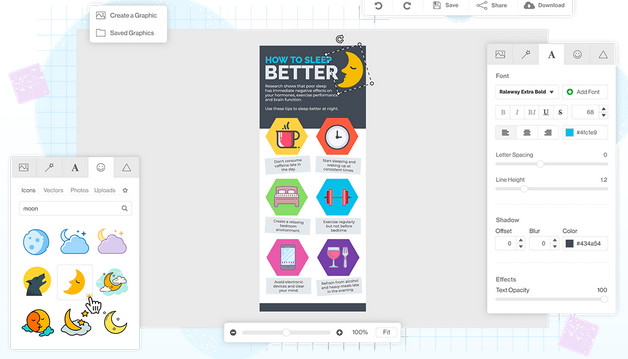 4) Icons and Photos – Noun Project
Want to make your posts and stories more visual? Noun Project includes hundreds of icons for just about anything in black and white. All the images are royalty-free and can be placed in your favorite online design program. Just type in the keyword of what you are looking for and choose from a single image or collection.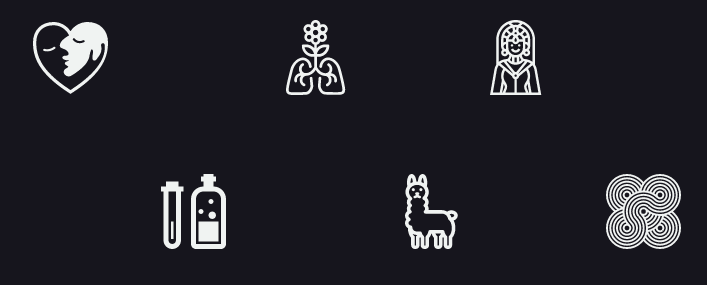 You may also want to read: 10 Essential Web Design Usability Statistics [Infographic]
4 Analytics Tools That Will Improve Your Search Engine Marketing Strategy
1) All-In-One Toolbox – SEO Site Checkup
Perform a thorough audit of your website's performance online. SEO Site Checkup provides information and data on over 30 SEO variables that can affect your score and rank. Get a side-by-side overview of the competition and learn how your brand can make improvements. Stored reports are easy to view and share with your clients and team. Their data is broken up into easy-to-understand language so that everyone can be on the same page.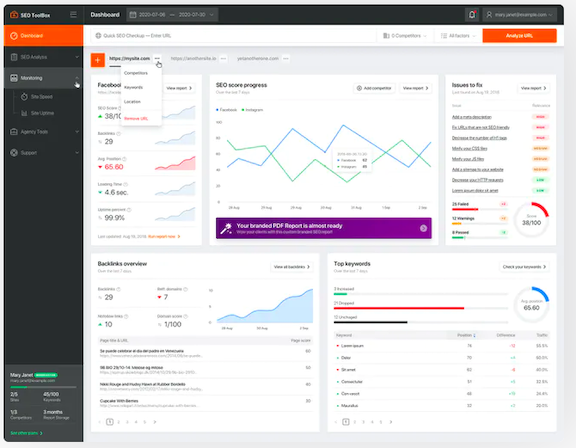 2) Learn How Your Website Appears in Search – Google Structured Data Testing
Getting at the top page of Google in a rich snippet is a valuable way to attract more visitors. Google Structured Data Testing allows you to quickly and easily search your domain or that of your clients for immediate results. Find out whether a URL is being picked up in search and getting in front of the right audience with this free tool.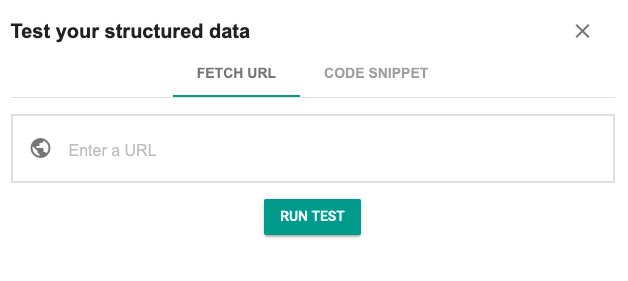 3) Detailed SEO Research – Ontolo
Discover more prospects with improved content and links. Ontolo is a simple tool that your business can use to analyze your audience's queries and learn more about what they are looking for online. Tap into resources such as MOZ and Ahrefs and create custom lists. Their software provides highly detailed search results that can be saved as a .csv file or spreadsheet.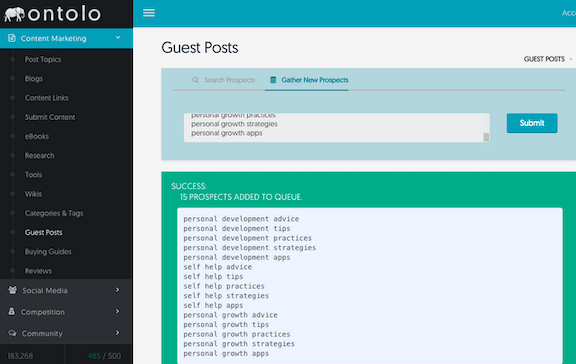 4) View a Website The Way Search Engines See It – SEO Browser
Would you like to know more about what your website looks like when crawled by search engines? SEO Browser is a great way to find out pure HTML data so that you can learn exactly how your URL is performing online. Information includes the response time, number of words on a page, headings, internal and external links, metadata, and more.
You may also want to read: Topic Clusters In Content Marketing: Here's What You Need To Know
Reach More Prospects on LinkedIn with These 4 Marketing Tools
1) Optimize Your Content – InLytics
Your brand needs to have both influence and credibility in order to attract the right leads. Improve your content with InLytics, which provides valuable insights into your posts and profile. Go beyond what you can view on LinkedIn with historical data, recommendations on how to improve, and audience engagement measurement. Their comprehensive dashboard provides your results quickly and enables you to consistently improve your marketing and branding efforts.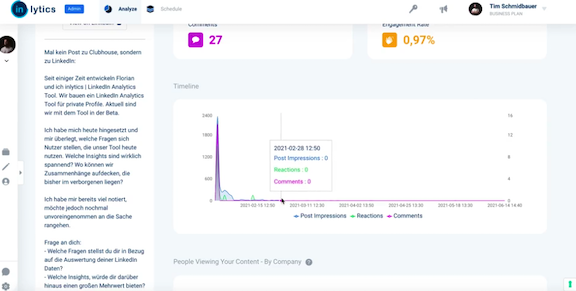 2) Distraction-Free View of Your Network – LeadDelta
Get a CRM view of your LinkedIn account without ads. LeadDelta allows you to create notes, add tags, add filters, and personalize your messages. Inbox feeds can become intrusive along with notifications. This smart tool will help you focus on what's most important — your connections. With fewer intrusions, your brand will be better able to communicate with the right people at the right time.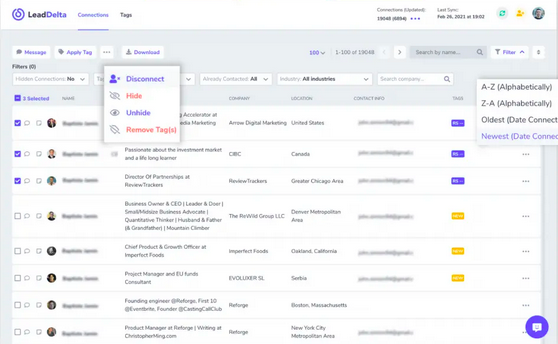 3) Remote Sales Through Automation – Alfred
Save time with audience research and automated campaigns. With Alfred, you can discover the best connections for your niche, engage with prospects, and create sequences based on their response. Integrate the software with your current CRM tools and existing workflows including post scheduling.
4) Increase Post Views – Lempod
Would you like to get more eyes on your content? Then you will love Lempod, where you can find focused groups in your niche who will engage with your posts. Filter by location as well industry and join groups where people will like, comment, and share. Using this tool can greatly improve your reach as well as generate more inbound traffic to your website.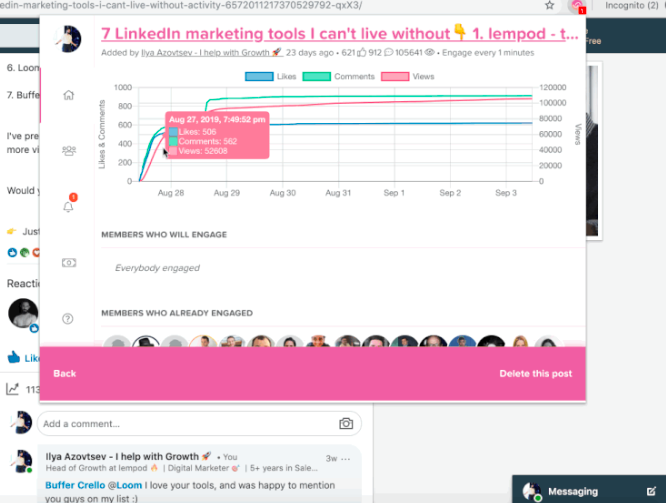 You may also want to read: Social Selling on LinkedIn: All You Need to Know
This is a curation of 3 Business Tips posts that originally appeared on susangilbert.com. They are republished here with permission:
https://susangilbert.com/increase-your-social-media-reach-with-these-4-graphic-design-tools/
https://susangilbert.com/4-analytics-tools-that-will-improve-your-search-engine-marketing-strategy/
https://susangilbert.com/reach-more-prospects-on-linkedin-with-these-4-marketing-tools/
Sign Up For Our Mailing List
If you'd like to receive more in-depth articles, videos, and Infographics in your inbox, please sign up below. We'll also keep you abreast of our upcoming soup-to-nuts blogging class.
Sign up for the newest articles from Curatti, delivered straight to your inbox
Featured image: Copyright: 'https://www.123rf.com/profile_primagefactory' / 123RF Stock Photo
The following two tabs change content below.
Online Marketing with Focus - Let Susan Guide you to Online Success. Especially loves to help Authors, Speakers, Coaches & Entrepreneurs.
Susan Gilbert
uses her laser focus knowledge to coach and provide online marketing and social sharing programs. Author and publisher of several books including "The Land of I Can," and "KLOUT SCORE: Social Media Influence," Susan combines online marketing with strategic thinking. Follow her Digital Marketing Tips at her blog:
www.SusanGilbert.com
Latest posts by Susan Gilbert (see all)