12 Explainer Video, Website Visibility, and Buyer Persona Creation Tools
The following is made up of 3 "Business Tips" articles, each of which talks about 4 helpful tools and resources around a specific area of your business. Today, the subjects are:
Explainer video tools
Website Visibility
Buyer Personas
Increase Your Reach With These Explainer Video Tools
1) Whiteboard Animations That Impress – Doodly
There is no expensive software or experience required for this online video creation tool. Doodly is a simple software that helps you create realistic whiteboard presentations. Use this resource to post to social media, host a creative webinar, create a branded video for your website, and more. Their drag and drop features include animations, colorization, and custom audio.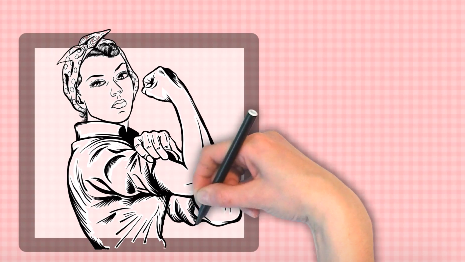 2) Turn Your Ideas Into an Animation – Sellamations
If you need to capture your audience's attention in a unique way then you might want to try cartoons. Sellamations helps you deliver a simple, and effective message with custom hand-drawn videos. Their team will work with you to develop a script that captures the viewer along with a fully professional voice-over presentation.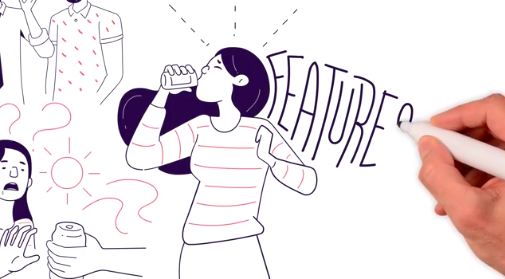 Bonus tool: Online Video Editor by Veed
3) Tell Your Brand Story – Videoscribe
Engage your audience with simple whiteboard presentations. Videoscribe is easy to use for creative storytelling that can include animations, whiteboard presentations, or scribe videos. The software includes custom images and music to include in your projects. Try this out for your next marketing campaign, online course, business presentation, and more.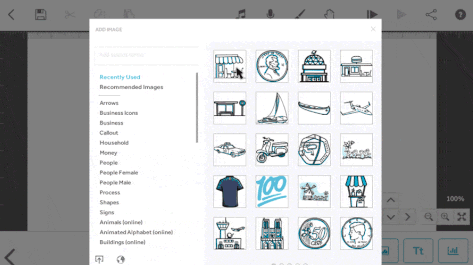 4) Animated Videos and Presentations – Wideo
Create a fun and informative promotional video for your niche. Wideo includes over 80 templates to choose from where you can customize your own animated message. Add more to your videos with your own images, logos, and music, etc. with their drag and drop menu items. You can have a fantastic presentation created in just minutes with this simple tool.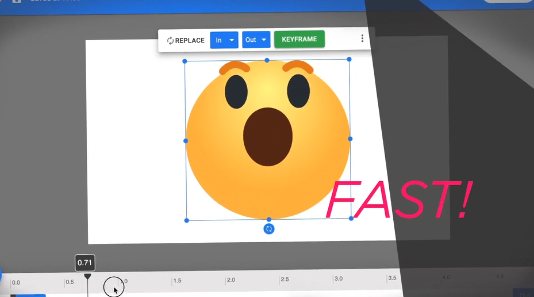 You may also want to read: How Animation Can Become a Part of Your Digital Marketing Strategy
Improve Your Website Visibility with These 4 SEO Tools
1) Find Website Errors – W3C Markup Validator
Discover the markup validity of your website's content including HTML, XHTML, SMIL, MathML, etc. With the W3C Markup Validation Service, you can quickly and easily get expert results. All that is needed is to type in your website address. Alternatively, you can also check your content with their upload feature.

2) Analyze Your Website and Content – VisibleThread
Ensure that your brand's message is clear and consistent with this free tool. VisibleThread will scan through thousands of pages of your website's content and provide a detailed analysis of consistency and clarity. Use this free resource to perform a scan on text or the URL.

3) Optimize For More Sales – Woorank
Gain more visibility on search engines like Google and Yahoo with this popular SEO tool. WooRank is used by webmasters and marketers to get a free analysis of their website, with a paid option to optimize for improved visibility and performance. Features include digital marketing streamlining, automated website reports, and keyword analysis.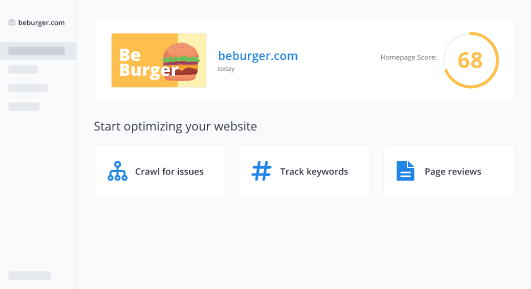 4) Learn How Your Website is Functioning – Nibbler
Test your website functionality and SEO in just seconds. Nibbler is an easy-to-use domain search tool, which provides key details how on your website is performing and how to fix it on both mobile and desktop views. You will receive a report on how you score out of a ranking of 10 other domains in key areas such as content ranking, keywords, social signals, and more.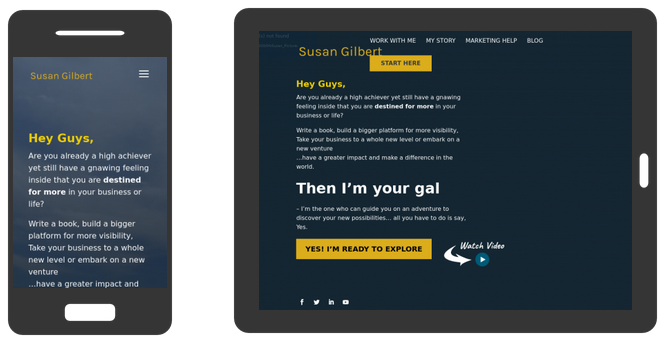 You may also want to read: 6 Ways To Optimize Your Site For The Google Page Experience Update
Create an Effective Buyer Persona with These 4 Tools
1) Cost-Effective Target Market Research – Google Surveys
Discover exactly what is on the minds of your potential buyers in less time. Google Surveys is a great tool that allows you to find out what the needs and desires are of your audience. Get started by building a survey of questions — Google takes care of the rest. The best part is that real people are responding online, and providing your brand with precise insights to help you improve your sales strategy.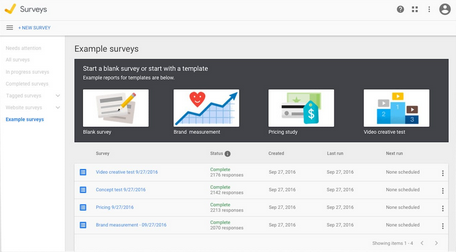 2) Insights on Users and Page Fans – Facebook Audience Insights
If you would like to find out what your fans and other Facebook users are looking for, but don't have the budget for paid research, then this tool will help you get data quickly. Facebook Audience Insights provides aggregate information that will help your brand produce the right content for more sales. Gather insights on demographics, education, interests, hobbies, and more. The tool is free to use right inside your Facebook account.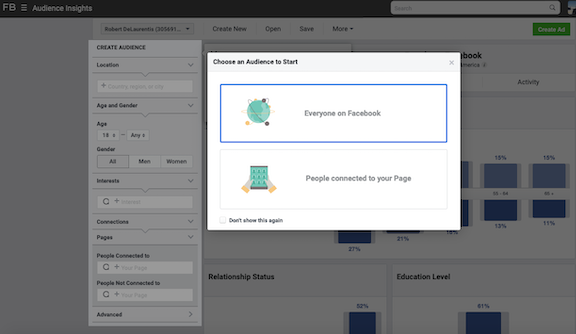 3) Create a Buyer Persona Online – Hubspot Make My Persona
Improve your marketing and sales strategy with this free resource. With Hubspot Make My Persona you can find out more about who your potential customers are. The seven steps walk you through things like an avatar, age range, education, industry, etc. After filling out the information you can save your work for editing later on and export your report for you and your team to use.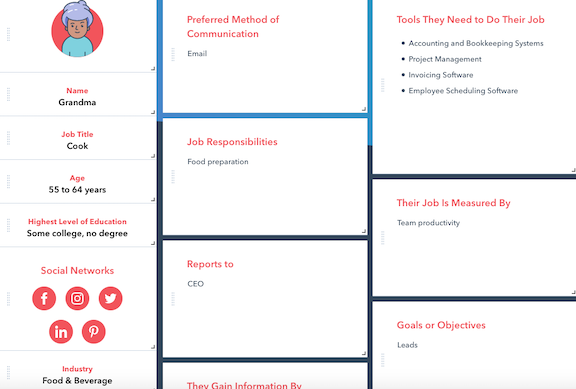 4) Create a Targeted Persona From a Template – User Forge
Would you like to quickly and easily design a detailed description of your ideal customer? User Forge helps you to build profiles that produce empathy and a better connection with your audience. Use their software to map out clear objectives while visualizing exactly who you are targeting. Templates include graphical icons, a large selection of stock images, multiple languages, and more.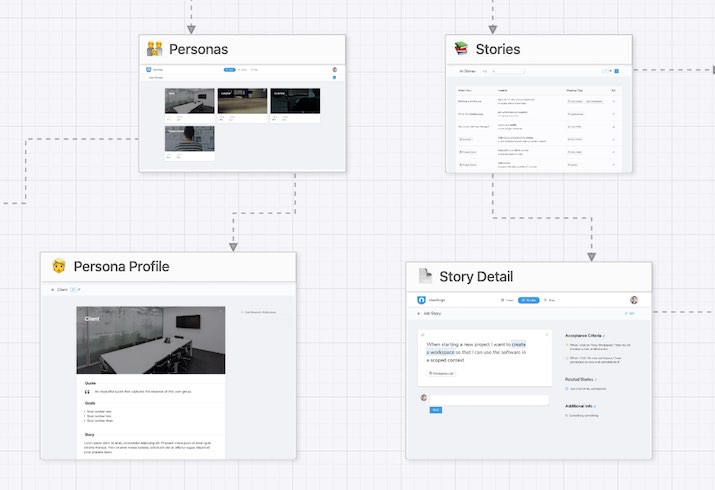 You may also want to read: How To Link Business & Marketing With Buyer Personas
Any Comments?
Do you have any experiences with the above tools that you'd like to share?  Are there any tools in the above categories which you think our readers should know about? Have you made any new tool discoveries that you feel are about to take off and would like to share with others? Please leave your comment, below.
This is a curation of 3 Business Tips posts that originally appeared on susangilbert.com. They are republished here with permission:
https://susangilbert.com/increase-your-reach-with-these-explainer-video-tools/
https://susangilbert.com/improve-your-website-visibility-with-these-4-seo-tools/
https://susangilbert.com/create-an-effective-buyer-persona-with-these-4-tools/
Sign Up For Our Mailing List
If you'd like to receive more in-depth articles, videos, and Infographics in your inbox, please sign up below. We'll also keep you abreast of our upcoming soup-to-nuts blogging class, which will start in June.
Sign up for the newest articles from Curatti, delivered straight to your inbox
Featured image: Copyright: 'https://www.123rf.com/profile_peshkova' / 123RF Stock Photo
The following two tabs change content below.
Online Marketing with Focus - Let Susan Guide you to Online Success. Especially loves to help Authors, Speakers, Coaches & Entrepreneurs.
Susan Gilbert
uses her laser focus knowledge to coach and provide online marketing and social sharing programs. Author and publisher of several books including "The Land of I Can," and "KLOUT SCORE: Social Media Influence," Susan combines online marketing with strategic thinking. Follow her Digital Marketing Tips at her blog:
www.SusanGilbert.com
Latest posts by Susan Gilbert (see all)