Podcast Tools Used By Successful Influencers
1) Introduce your brand to a large audience – PodOmatic
Play your podcast directly on social media and gain more visibility. PodOmatic is used by top marketers like marketing expert Neal Schaffer, and makes creating a podcast free and easy to share on social media and your Weebly or any other website. The software works with Google Play, Spotify, and iTunes and includes powerful statistics for audience measurement.
2) Host an online conference – Skype
If you already use Microsoft Skype for your business meetings and communication, why not try this also for your next podcast? The live chat video is simple to use, and anyone who has downloaded the software can participate. Interact with participants, send files, share your screen and much more. The software allows for up to 50 participants in audio and video format.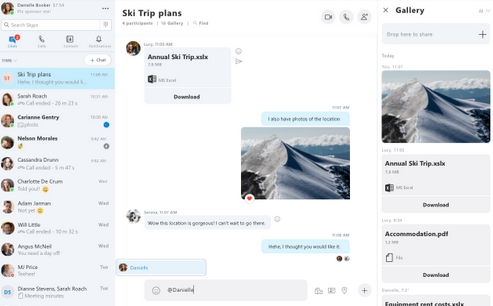 3) Grow your podcast audience – Simple Podcast Press
Gain more downloads and build your email list with this smart plugin for WordPress. Simple Podcast Press automatically publishes your podcasts directly to your website, and includes a call-to-action opt-in that will increase your signups. The plugin is easy to install and set up. Just enter your iTunes URL and you're ready to go. The player is mobile friendly and includes your description and branded images.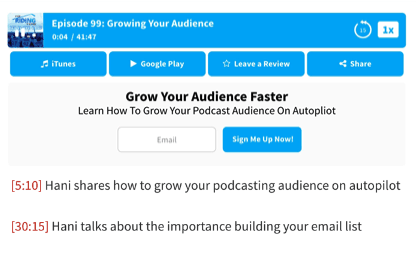 4) Capture email addresses with each show – Smart Podcast Player
Do you need to engage your listeners more with a reliable online tool? Then you will love Smart Podcast Player, which makes interacting with your audience simple and can even be done on a mobile device. Build your list with an interested audience while establishing trust through engaging podcasts. This is the only podcast software available that captures email addresses.