7 Ways To Build Trust with Your Content Marketing
Trust! No business can get off the ground without it anymore. Lose it, and you're done for! In this article, Michael Brenner offers 7 tips to help you build trust with your content marketing. This is another in our "Great Articles You may have missed" series.
Build Trust with Your Content Marketing
Trust is the glue that binds together any relationship. This includes the all-important brand-customer bond. When consumers trust your brand, they will feel more confident in your products and services. Your odds of lead conversion and customer retention go from the toss of a die to the flip of a coin.
A study done by Bonfire Marketing found that as many as 63% of customers will opt for an authentic brand when making a purchase. On the other side of the equation, a lack of trust can drive churn rates up. In a customer loyalty study conducted by Accenture, 43% of subscribers left their current provider company when they lost trust in the brand.
Why is it important to build trust with customers? Because it creates a positive emotive impression of your brand. When a customer trusts your brand, they can feel good about it. fMRI (not a typo!) neuro-imagery has shown that consumers rely on emotions more than information to evaluate a brand. How they 'feel' about your brand influences their purchase decisions far more than the information they have about how amazing your product may be.
In order to build trust, you can't run a marketing campaign about how reliable your brand is. You have to build trust brick by brick, one piece of content at a time. Use these tips to develop trust through your content until you have engineered an unbreakable bridge between your buyers and your brand.
Be Consistent in Your Brand Story
How consistent is your brand story throughout your online channels? Does your company highlight your unparalleled commitment to customer service – yet your buyers' questions that are posted on the company Facebook page are left unanswered?
Is your business's founding story steeped in a pioneering vision? Then your services had better be some of the most innovative on the market.
Do you claim your products are priced competitively – but are more pricey than most of your competitors?
Take a look at your online brand presence and make sure there are no inconsistencies or contradictions on everything from your website to your social media content and your email messaging. And make sure you are following through with those bold UVP statements. Not only will consistency in your brand story build trust, but being inconsistent is a great way to tarnish your reputation.
Resolve Customer Complaints
This is one of the most impactful actions you can take to establish your business as an authentic brand. People make mistakes. So do organizations. Admitting our errors is what makes us human.
When a customer has a complaint, react to it via the most appropriate channels, whether privately through a letter, phone call, or email, or publicly on social media, online reviews, an online forum setting, or somewhere else. Take steps to apologize and correct what you can. This shows there is a genuine desire to provide a value-driven product or service, rather than to simply sell something.
Be Personable and Personalize
73% of global marketers cite a personalized customer experience as a key to success. This is where serious customer data comes into play to help segment your buyers and target your customers with better-personalized marketing. The more detailed feedback and nuanced segments, the better.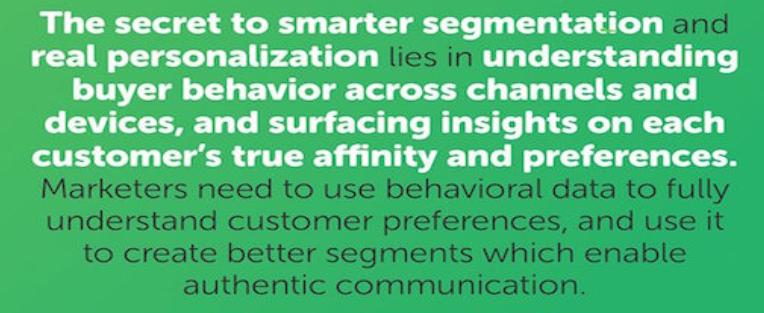 When it comes to developing trust and confidence with your customers, better personalization via your marketing software isn't going to be enough. Another tactic is to be personable. In other words, one of the best ways to convince your customers to trust your brand is to let them know there are real, live human beings behind the scenes.
Use a name to sign off your marketing emails.
Include pictures and, if appropriate, a short bio of some of the people who work at and/or run your company on your website.
Create consistent processes for anyone who interacts with customers on social media, in-person, by email or phone. Habits like introducing oneself with a first name and giving a 'hey, how's your day been going?' can go a long way in creating a sense of intimacy and trust.
Consider the tone and style of your content – blog posts, landing pages, emails, video – would a more down-to-earth feel make your brand feel more authentic? This approach doesn't work for all industries, but it will put customers at ease for others.
Use videos of your staff – interviews, live-streaming their creative process, instructional content.
When appropriate, such as with long-term customers, write a personal letter.
Demonstrate Transparency
Transparency is essential not just for your relationships with your customers, but also with employees, investors, and other stakeholders. Andrew Grenville of Vision Critical offers excellent tips on how to increase business transparency such as letting customers know you're using their data, asking them questions, and always veering on the side of oversharing information about your business. The less information people have, the more they have to guess or assume what the truth is.
Use Social Proof on Your Website
Social proof is one of those tactics in marketing that seems too easy. But it works. It's one of the graceful meeting points between marketing and psychology. What other people do influences our perception.
92 percent of consumers trust recommendations from friends and family. This holds even more relevance today with social media. If you inspire one customer to share, like or tweet a post about your product, your brand instantly gains trust points with everyone in that individual's online social circles.
70 percent of consumers claim to trust online opinions.
72 percent trust online reviews as much as personal recommendations.
Every page on your website should have at least one form of social proof, although multiple forms work best.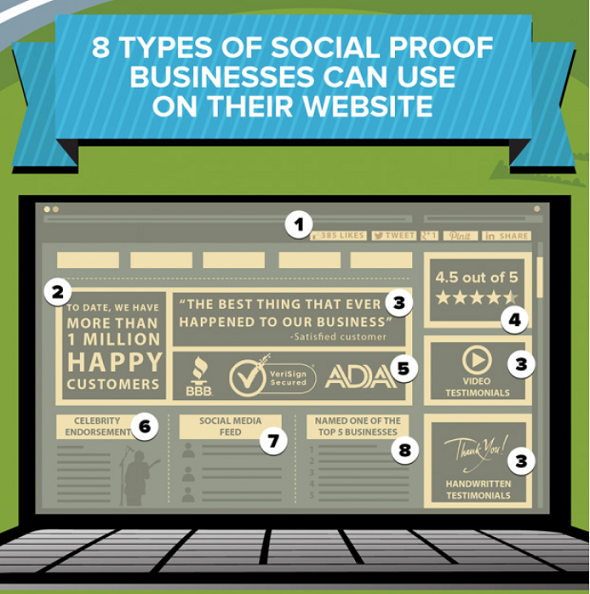 Social follower count
Proof in numbers
Customer testimonials
Ratings and reviews
Expert mentions
Influencer endorsement
Wisdom of friends
Awards and rankings
Join the Social Responsibility Movement
Millennials, in particular, are pushing for more social responsibility. This generation – 75 million strong – is 66 percent more likely to interact with a brand that addresses social responsibility. TOMS One for One campaign, SolarCity's GivePower Foundation, Microsoft's YouthSpark are all excellent exam. Want to build a reputation as a brand that consumers can count on? Add finding a way to change the world to your marketing strategy.
Be Authentic
Authenticity isn't just a buzzword in marketing. It's where we are headed. It's the shift from advertising to inbound, brand-centric to customer-centric. Consumers are more aware, have access to more information, and are becoming more sophisticated in the experience they want from the brands they choose to interact with.
When trust sells, what's the real message the consumer is trying to convey to marketers?
Make it real, and we'll stick around.
Please comment!
Do you have any tips you can add to the above? How did you build trust in your brand? Please leave your comments below.
This article was previously titled "7 Tips for Building Trust with Your Content Marketing" and posted on Marketing Insider Group. It is republished here with permission.
Michael Brenner is CEO of @MKTGInsiders, Consultant, Speaker, and Author, Head of Strategy @Newscred, Former VP of Content Marketing @SAP.
Featured Image: Copyright: 'https://www.123rf.com/profile_lightwise' / 123RF Stock Photo
Additional reading
7 Ways to Boost Your Consumer Trust
The Importance Of Audience Trust In Digital Marketing
Sign Up For Our Mailing List
To receive more in-depth articles, videos and Infographics in your inbox, please sign up below
Sign up for the newest articles from Curatti, delivered straight to your inbox
The following two tabs change content below.