15 Top Tools for Creating Amazing Visual Content
In the wild world of digital marketing,it is not only your contacts and experience that can make or break you! The tools you use that can be a real game-changer and make creating visual content much faster and easier. And this is true for companies, small businesses and marketers.
Visuals are no longer just a cool trend, They are now a critically important part of marketing for websites, eCommerce, sales, blogs, presentations and more. When it comes to using visual content, you can't argue the statistics from Instagram alone. According to Sprout Social, as of August 2017, 70.7% of U.S. businesses were using Instagram – up from 48.8% in 2016. The Hootsuite blog states that 75% of Instagram users take action, such as visiting a website, after looking at an Instagram advertising post. And YotPo informs us that at least 30% of Instagram users have purchased a product they first discovered on Instagram. And one more stat for good measure – this from the Kissmetrics blog on conversions: People are up to 85% more likely to buy after watching a product video.
The numbers don't lie. Statistics clearly show how visual content makes a huge difference in marketing and sales for companies at all levels in every industry.
Creating content with a real WOW! factor that captures audience interest and attention, requires a set of skills and tools to conceptualize and develop quality, shareable visual content. To help marketers and small businesses – including those working with a small budget and little to no design experience – there are some great and affordable tools available. To that end, we have put together a list of some great tools. Each is easy to use. And even better than affordable, some are free. Not just a free trial, but free!
Some of my personal favorites include both Canva and Piktochart, which I find are a couple of the best tools available for creating images and infographics. Animoto is great for videos, and I really like Giphy, which is a great source for finding free animated GIFs on the fly.
Here are 15 great tools in 5 specific areas, to help in creating and managing amazing content for your marketing and social media campaigns.
Graphics and Design (and more)
Canva is one of the leading tools, and it really is amazing and very easy to use for creation of high-quality, professional graphics and infographics. Canva is designed for easy use by people with little or no design experience. It includes a vast library of stock photos and graphics, along with templates you can easily tweak for campaign needs. Canva offers free and premium options for access to their great design tools and templates for creating visuals that will really impress your audience.

Piktochart is an ideal tool for developing infographics and presentations for people with no graphics and design experience. This is a critical factor in the blazing-fast social/mobile marketing world today, as users and marketers need access to easy to use systems that offer all the bells and whistles. It offers a great set of tools right at user's fingertips and at very affordable pricing. Watch out for their Pro Team Plan, which is now in beta testing.
A wonderful tool offers many design templates and themes for creating eye-popping infographics. They offer a free basic package, with upgrades for expanded capabilities with premium and business levels and at affordable prices. Venngage is a great tool that is easy to use for creating infographics.
Adobe Spark is perfect for creating and editing images. High-quality graphics are key to the success of your marketing campaigns. Spark Page, Spark Post, and Spark Video give you the tools to create and edit images and videos. Easy to use for creating beautiful visuals, even if you have little or no design experience. Comes with limited free and all-inclusive premium plans.
Design Pickle is more a service than tool, but they offer graphic design support that includes unlimited requests, unlimited revisions, and a dedicated designer for a low monthly price of only $370 per month.
What do the experts have to say?
Brooke B. Sellas, social media marketing maven and Founder & CEO of B Squared Media. "We use a couple of different tools when it comes to visual marketing at B Squared Media. If the design we need is simple enough, we use HTML Color Codes to grab a color code for unknown colors and pop it into Canva to get an exact match.)
For larger, more in-depth designs, we prefer to use Design Pickle. Design Pickle is a flat-rate design company that allows "unlimited" (there are some restrictions) designs to be requested for your monthly fee. Since we have 25+ clients, we can't always deliver with Canva, and Design Pickle relieves us of that burden, plus takes the "design" aspect up a notch!
Images and Photos
A nice tool designed to create visual content quickly and easily. Stencil is great for marketers to create images, icons and quotes. Stencil is easy to use and affordable with a limited free plan. It can be upgraded to more advanced options and capabilities with their pro and unlimited plans.
Great place to find quality stock photos for free. Pixabay gives you access to a huge database of free photos and illustrations. Did I mention it's free? Always? And this is so easy, it's perfect for those with little time or poor design skills.
PicMonkey is a popular photo editing tool that makes it easy to create images and includes photo editing, touch ups, graphic design, and collages. The PicMonkey suite is perfect for users with little experience and offers a free trial along with their premium and super premium levels of service.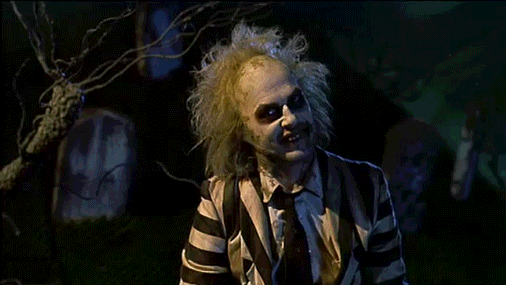 A wonderful source for animated GIFs,. It gives you access to a wide-range of funny and reaction based GIFs and is perfect for adding a little POP and humor to your content. You can also track data for which are the top reaction GIFs. Giphy is free and very easy to use.
Videos and Video Editing
With video content growing in leaps and bounds, Animoto is an outstanding tool for your cadre of content creators. You can create quality marketing and slideshow videos to WOW! your target audience with great videos. They offer very affordable pricing through personal, business and professional level plans.
WeVideo is a wonderful resource for creating and editing videos up to 4K resolution. And it's all in the cloud for easy access from anywhere. The pricing is competitive with annual and monthly rates that are quite affordable. They have a Flex Plan for occasional video creation.
A nice system for creating videos GoAnimate is a perfect tool for those conscious of creating quality content. Service is offered at a low priced base level rate for 720p videos, with advanced levels up to 1080p video at higher but very manageable pricing. GoAnimate is another great tool for creating video content in the new-age of video marketing.
Fonts and Quotes
Nice tool for quotes with images in content marketing. It offers the option to select from a long list of ready to use quotes or you can create your own quote image using your own written quotes. Remember to make sure you are keeping your brand message and target audience in mind when creating or selecting quotes to be used. Using the wrong quote with the wrong image will not only not help your social and content marketing, but could actually hurt your results. I love this tool, and best of all their service is free to use.
Great source for fonts which are a subtle yet very important part of any form of marketing, including visual. Your font is another way to reach your audience, using a popular or ideal font for particular types of content and materials can have a profound impact on ROI. Font Squirrel is free and very easy to use. If you're looking for a new, popular or unique font, they are a great source. There are "almost free" and paid fonts you can purchase, as well as those listed for free.
Tracking and Monitoring
Okay, so this is not for creating visuals, but Cyfe is a great tool for monitoring your visual marketing statistics. Cyfe offers an awesome customizable dashboard for monitoring data and real-time reporting for your visuals, and for tracking data, trends, KPIs and more for any part of your business. It comes in freemium system with basic free and more advanced premium packages.
Here is an incredibly comprehensive resource from StockPhotoSecrets.com:
Conclusion
In the ultra-competitive world of business and social media today we are all in a mad dash to create and distribute amazing content to captivate and inspire our customers, audiences and fans.
When it comes to choosing the right tools and the cost associated with fee-based services, I strongly recommend that marketers and small businesses take the time to test and research each tool to get a feel for how they work. This is particularly applicable to those who are new to marketing and creating content. I say this because you must invest time and money in the tools and apps used in marketing, social media and content creation. So you should be happy and comfortable with the those you are using. Especially if you're paying! The old rule applies. Take it for a test-drive before you buy!

What Do You Think?
What are your favorite tools and why? We would love to hear your comments and questions about visual marketing tools.
Editor's note: I've tried a few of the above, and as a non-designer, I find Stencil the easiest tool. Do you recommend anything even for those who are as challenged in this area as I am?
Also a little advice: Just make sure you only take on trials when you have the time to take advantage of them. They run out really quickly, and before you know it, you can be paying for something you've never used.
And finally a big BOO! to you – We'd like to wish everyone a Very Happy, Fun and Candy Filled Halloween!!
And a very familiar goodbye from our friends at Giphy…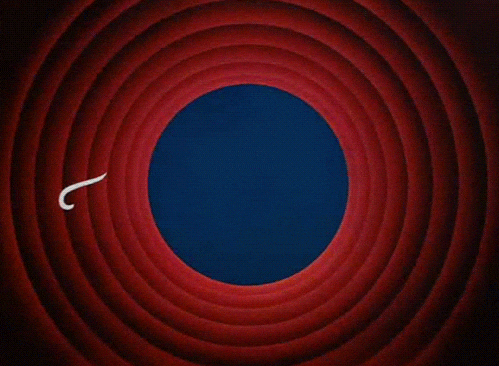 Image and video attribution: Copyright: 'https://www.123rf.com/profile_faithie' / 123RF Stock Photo
https://pixabay.com/en/sport-exercise-escalation-bicycle-562154/
Quote image created using Canva
Created by Design Pickle
https://pixabay.com/en/acrobats-cirque-du-soleil-1934544/
Animated Gif – https://giphy.com/gifs/halloween-tim-burton-14xzPQjU62JPbi
Quote Image – https://quotescover.com/powerful-way-put-ideas-world
Vector Image – https://www.vecteezy.com/vector-art/123093-free-halloween-vector-illustration
Sign Up For Our Mailing List
To receive more in-depth articles, videos and Infographics in your inbox, please sign up below
Sign up for the newest articles from Curatti, delivered straight to your inbox
The following two tabs change content below.
James Malone
James Malone has over 20 years experience in digital marketing, content creation and public relations. His background includes creating news and trends, working with everything from Fortune 500 companies to startups. He is also the co-founder of q tech startup in the social media space launching soon!
Latest posts by James Malone (see all)