The Role Of Opt-in Popups In Viral Content
We all want our content to reach the largest possible audience – call it viral, if you wish. In this article, I will demonstrate how the use of opt-in popups to build a robust subscriber list, can help you achieve that goal.
First: Have an extraordinary headline and informative content:
Have you ever wondered why some content goes viral while so much of the rest sits in oblivion? What's the trick to making your content get shared by people across different platforms? The simple answer is, you need a catchy headline and useful, interesting, informative content. Your headline should have an emotional connection with readers, promising them a solution to their problem. And make it juicy enough to earn your readers' clicks. According to some experts, you should follow the pattern:
Number + Adjective + Keyword + Rationale + Promise = A Sure Headline Winner
Your content should deliver what your headline has promised. Studies reveal that positive or practical, useful content with a high emotional connect, is a key ingredient for making your content go viral. Human behavior is primarily driven by these key emotions: Trust, joy, disgust, fear, surprise, anticipation, sadness, anger
Weaving a few emotions into your content can help make it resonate more effectively with your readers. It can encourage them to share it with their friends and family. This way, you can ensure that your content goes viral quickly.
Second: Install an optin Popup Plugin:
ConvertPlug
ConvertPlug is an all-in-one solution for boosting the conversion rate of websites. It costs only $21, but comes with a large array of important features that have already been highly acclaimed by webmasters and business owners alike.
Features
Different display positions to attract visitors.
In-built library of ready made popups and professional templates.
Exit intent technology enabled popups help to convert visitors leaving your site.
100% mobile-friendly template library.
Custom user-centric settings for targeting logged-in users and visitors.
Real-time Live editor allows creating attractive modules with minimal effort and time.
Various segmented email lists can be created based on your preferred categories & offers.
A/B testing for increasing the revenue source.
Page Level targeting
In-depth analytics
Different social share styles
2-step opt-in technology
Why install this?
With the help of ConvertPlug's in-built analytics, you can easily compare and track the output of various campaigns, opt-in forms and popups.
Inbuilt mail collector empowers you to integrate it with almost every available email marketing software like HubSpot, MailChimp, iContact and many more.
Using multi-variant or A/B testing, you can develop variations of popups and decide what performs better instead of plain guesswork.
ConvertPlug comes with lots of triggers that empower you to display opt-in forms or popups with the right offer, at the right time and to the right visitors.
ConvertPlug's advanced design options provide you with the freedom of displaying your message at its most suitable position.
OptinMonster
The ability of converting visitors into customers and subscribers within minutes, has made OptinMonster one of the best lead generation platforms available today. OptinMonster provides a number of highly useful features, as described below.
Features
Different types of opt-in forms.
Strong page level targeting that helps to develop a completely segmented email list.
Custom analytics along with Google Analytics to find the highest converting campaigns.
Exit intent technology to convert visitors navigating away from a site into customers and subscribers.
2-step opt-in technology to increase conversion rate by a proven 785%.
A/B testing to make data backed decisions on the best working versions.
Scroll triggered opt-in forms and popups to increase conversion rates.
Mobile friendly popup forms specifically targeted towards visitors using mobile devices.
Canvas popup forms to add simply anything you wish to.
Well timed popups to determine the display of opt-ins on a visitor's second or subsequent re-visit after a specified time.
Easy integration with more than 19 distinct email marketing software.
Why install this?
With OptinMonster, webmasters can monitor the performance of all of their opt-in forms placed on multiple sites from a centralized point. It works well with any HTML-supported site has made this possible.
Large collection of eye-catching templates empowers you to choose the most suitable templates for your popups.
Though these pop-ups have some similar basic features, they offer additional, more advanced features with their higher priced plans. But with ConvertPlug's one-time fee($27), you can use all such advanced features without any limit, unlike the other plugins where accessibility depends on a recurrent monthly fee.
How an opt-in popup will help to make your content go viral
A well-planned opt-in popup will let you build a massive list of subscribers who already know, like and trust you. With such a loyal tribe of followers, it would be easier to strengthen relationships by delivering highly customized subscriber-only content as well as interesting generic content, and drive web traffic to them. When your content resonates with your audience, they will be more forthcoming in sharing and praising it, thus giving you free word-of-the-mouth publicity to make your content go viral.
1. Know where to place Opt-in Forms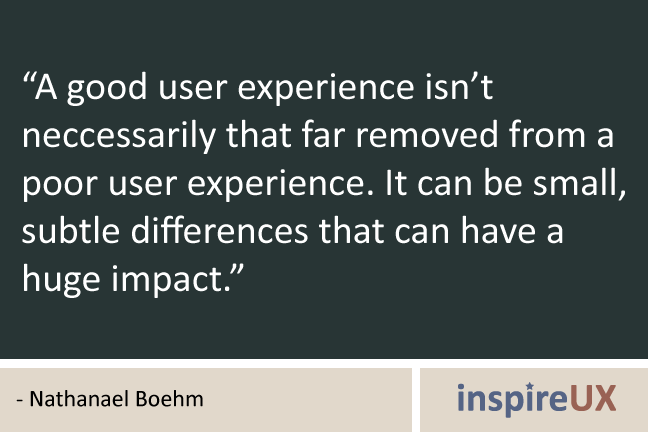 Proper placement of opt-in forms is crucial to increase email subscribers. Here is a comprehensive rundown of some high-converting popups and their benefits:
Sidebar forms
Since they appear on every page of your site, a visitor who's browsing your site after a long time would get to see it. As it's a common type of opt-in, web-savvy visitors usually know where to find it in case they want to sign up for email updates.
The Modal Pop-up
Thanks to a very high conversion rate together with the ability to make it appear to select visitors (such as new visitors, those about to abandon your site etc), this is widely used to grow subscriber lists.
Footer Bars
Sitting at the browser window's bottom, these non-intrusive opt-ins are ideal to be used with other options, as they don't let you promote your email list like their more successful counterparts.
Slide-ins:
The movement of slide-ins grabs attention without annoying your readers by covering the main text. This makes them a better option than footer bars or sidebar opt-ins. They can be especially helpful for article-rich sites or blogs to get more people on their lists.
After an Article/Post
Once your readers finish reading a blog post or article, they are ready to make a decision. Putting your opt-ins right after the post/blog would encourage them to act and subscribe to your list to read more such content. If they love your content, chances are high that they will sign up for your list, read and share your posts/articles etc., to contribute towards their publicity.
Mobile-optimized opt-ins
Mobile devices send a sizable share of visitors to your site. Therefore, not using mobile-optimized opt-ins could frustrate potential or existing customers. This in turn will harm your conversion rates. So, set up a mobile opt-in that will let you add these mobile readers to your subscriber list and encourage them to share your content.
Text button or link:
By placing these versatile text links or buttons in your content, you can encourage readers to click. And when they do, you can trigger a modal popup. This would tell them the benefit of your email list and encourage them to sign up. Two slight disadvantages of this method are that readers in a hurry may miss it, while those engrossed in reading may not stop for a click.
All these popups and opt-ins have their own benefits. You can use two or more in strategic places of your website to get more subscribers. And of course, every person who signs up will have their own network. Therefore, your content will stand a better chance of going viral once you have a solid email list ready.
2. Know how to use Pop ups
To make your content go viral, you need to use pop ups well, to create a solid email list. The following steps will let you do this:
Hold back visitors with Exit Intent Technology: First-time visitors to your site will abandon it within a few seconds if they don't find it interesting. By using exit intent technology, you can let your popups display right when they are about to abandon your site and entice them with a good offer or freebie to encourage them for signing up.
Do not make your visitors wait: According to Kissmetrics, 40% of people leave a website that takes over 3 seconds to load. Even after a page has loaded, not finding things interesting enough will certainly make people abandon your site. You can use page load triggers for your opt-ins to make them display after a specific page has been loaded completely.
Stimulate interest before the post (inline before post): By inserting something interesting into your inline opt-in before the content of a post, you can create interest and persuade people to sign up and read the post.
Surprise your reader at the end: Give your readers something interesting to do or look forward to, by weaving a surprise element in your end-of-the-post popup.
3. Catchy Title: High Arousal emotional words
In your popups, you can use the following high-converting words and phrases in accordance with the brand, audience and campaign to boost conversion rates:
Scarcity: Includes terms like "Supplies running out", "Limited period offer" etc.
Exclusivity: Terms like "Exclusive offer", "Members only", "Login required" etc are included.
Power Terms: Terms such as "Premier", "Learn", "Plus!" are used.
Lack of Risk: "Certified", "Best-selling", "Money Back" etc are used in this segment.
For Sharable Content: Terms like "Check out", "Promote", "Tell us" are used.
Don't us generic popup templates that look and feel the same. Instead, use a unique design for your popup that's customized to grab the attention of your visitors. Use high arousal words with am\n emotional connect. Add a call to action in your popup text to create urgency, value and guidance.  Entice people into giving their emails to get access to the tips/tricks/cheat sheets/freebies your popup is offering. Once you have a solid subscriber list, you can encourage them to share your content and make it go viral.
4. Use colors that convert
As colors have a crucial impact on customers, strategic use of them in your popups can give significant boost to conversion rates. But make sure to use them right or that too can make the customers walk away. According to statistics, color can boost your brand's recognition by a whopping 80%. Proper use of colors based on gender can significantly increase conversion rates. For instance, men generally love sky, green and black while women prefer sky, violet and green colors.
Thus, if you talk about female fashion, using popups in colors preferred by women would help. Likewise, for fast cars where the target clientele is mostly male, use of colors men prefer will aid conversions. In case you offer gender-neutral products, popups in colors like grey, brown, black, light pink etc may be used. Be warned though, that experts say it's better to avoid these because of their neutral or less-provocative significance. Ideally, you can test a few color schemes to see which one gives you the most favorable conversion rates. As your conversion rates shoot up, you will create a dedicated subscriber list who will share and talk about your content to make it go viral.
Final Note
To make your content go viral, choose proper positioning of your opt-ins. Use a unique, custom design along with enticing text and colors to encourage people into signing up. When you offer value to your visitors and subscribers, they will talk about it and share it with friends, family and coworkers, thus letting your content go viral without you doing a lot of legwork. So, take your business to the next level by focusing on content that's ready to go viral, driven by your subscriber list.
Lead/Featured image: Copyright: 'http://www.123rf.com/profile_alphaspirit' / 123RF Stock Photo
The following two tabs change content below.
Soumya Nair
Dedication, timely efforts and passion are the key protocols that keep me succeeding as an outstanding Digital Marketer, blogger and trainer. I love what I do. My main target is to get conversions for the business with all means of search engine optimization. I believe in learning and exploring digital marketing. I love organic digital marketing. Thanks for reading 🙂
Latest posts by Soumya Nair (see all)